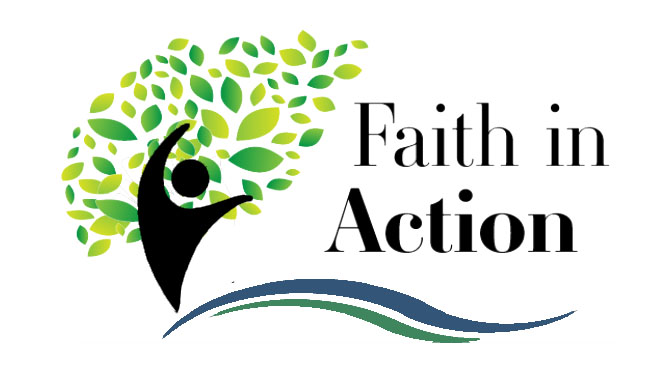 So What? Faith in Action
Shining Waters Regional Council
2023 Regional Council Meeting
May 26 – May 28, 2023
Welcome!
We hope you can join us for our spring regional meeting! Our theme this year is "So What? Faith in Action", where we will be exploring how Shining Waters is trying to put our faith into action.
This year's meeting will be a hybrid, held both in-person at North Bramalea United Church and online in Zoom. Our meeting will start on Friday May 26 and continue on Saturday May 27, 2023. Our meeting will wrap up with our Celebration of Ministry service on Sunday, May 28, 2023.
Watch this space as we will be updating information as it becomes available. And now, here are a few words from our president, David Leyton-Brown.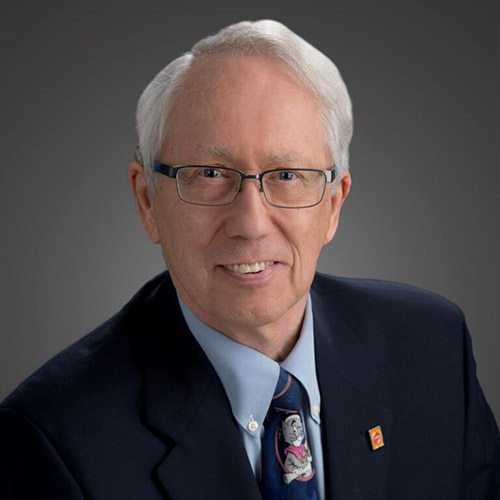 Letter from the President
We say that we are followers of Jesus and his teachings, but so what?  What difference does that make?  What do we do as a result, that we might not otherwise have done?  How do we live the love that Jesus wants us to be in the world? How do we translate our faith into action?  This meeting of Shining Waters Regional Council will invite you to think about the answers to these questions for yourselves, and for your communities of faith.  It will illustrate three areas in which Shining Waters is trying to put faith in action, and through discussion and interaction invite you to consider ways in which you can carry these actions into your own communities – intercultural diversity and equity, community ministry, and the environment.
The planning for this Regional Council meeting has recognized the heartfelt desire for connection and interaction, and has realized that members appreciate active engagement rather than passive listening.  We have been intentional about building in multiple opportunities for small group discussion and interaction, about each of the theme areas, and also in unstructured time to allow groups and topics to emerge.  Please take advantage of these opportunities, and let us know how satisfied you are with the experience.
David Leyton-Brown
President, Shining Waters Regional Council
PDF Download of President's Letter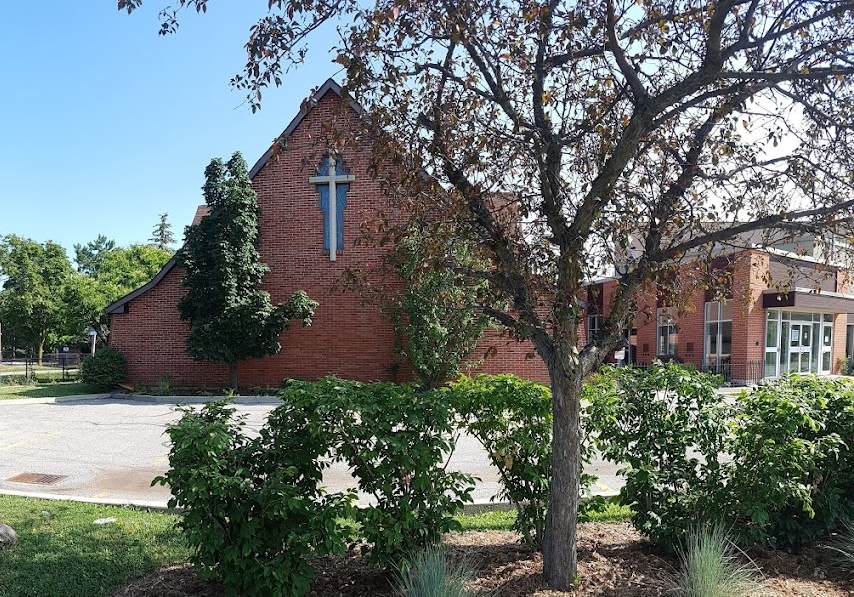 Location, Location, Location
North Bramalea United Church will be the home for this year's in-person regional meeting.
They are located at 363 Howden Blvd., in Brampton (MAP) which is near Hwy 410 and Williams Parkway.
Parking: There is some parking available at the church. More information will be posted here as we firm up details with neighbouring locations for parking.
Accommodation: There are several hotels located a short drive from the church.
Meals: There will be meals available for purchase for those attending. More details will be posted here as they become available.
Join Us Online
Unable to join us in person? Not to worry, we are offering a hybrid meeting this year. Simply register for the online option for the meeting and we will make sure you have the necessary Zoom link to gather together virtually. Many of us are very comfortable with Zoom, but if you're a bit rusty please review our Zoom tip sheet. The Celebration of Ministry Service will be livestreamed to YouTube, to be enjoyed by anyone who would like to view online.
Meeting Resources and Materials
These items are pending and will be added as they become available
Resource Book – [pdf |   pages] –
Draft Meeting Agenda [pdf |   pages] –
Consent and Procedural Motions [pdf |   pages] –
Holy Manners [pdf |   page] –
Draft Minutes of Regional Meeting – May 28, 2022  [pdf |  pages] –
Zoom Tip Sheet – includes how to vote during the meeting – [ pdf |  3 pages ] – 
Proposals – [pdf |   pages ] –
Business: Budget – [ pdf |   pages ]  –      – See our 2023 Regional Meeting Budget Information Page if you have any questions for clarification.
Reports: Digest of Actions – [ pdf |   pages ] –
Reports: Regional Council Executive Accountability – [ pdf |   pages ]  –
Reports: Communities of Faith Commission –  [ pdf |   pages ] –
Reports: Intercultural Diversity Commission – [pdf |   page] –
Reports: Pastoral Relations Commission – [ pdf |  pages ] –
Reports: Social and Ecological Justice Commission – [ pdf |   pages ] –
Reports:  Nominations Committee – [pdf |   pages] –
Reports: Emmanuel College – [ pdf |   pages ] –
Reports: Canada Summer Jobs Student Working Experience – [pdf |   page] –
Jubilands  [pdf |   pages] –
Retirees – [pdf |  pages ] –
In Memoriam – [ pdf |   pages ] –
Proposal Process
A portion of the 2023 Regional Meeting agenda will be considering and voting on proposals intended for action by the Regional Council.  The deadline for submitting proposals for the 2023 Regional Meeting is April 21, 2023.
Meeting Registration
Please register to attend this meeting if you are Ministry Personnel or an Elected Lay Representative. Elected Lay Representatives are elected by their community of faith or by the region. Not sure if you are an elected lay representative or have other registration questions? Contact us at swrc@united-church.ca.
Our registration forms are still pending, check back here soon. If you are unable to attend the meeting please submit your regrets below. Thank you and we look forward to seeing you soon!
In-Person Meeting Registration (pending)
Online Meeting Registration (pending)