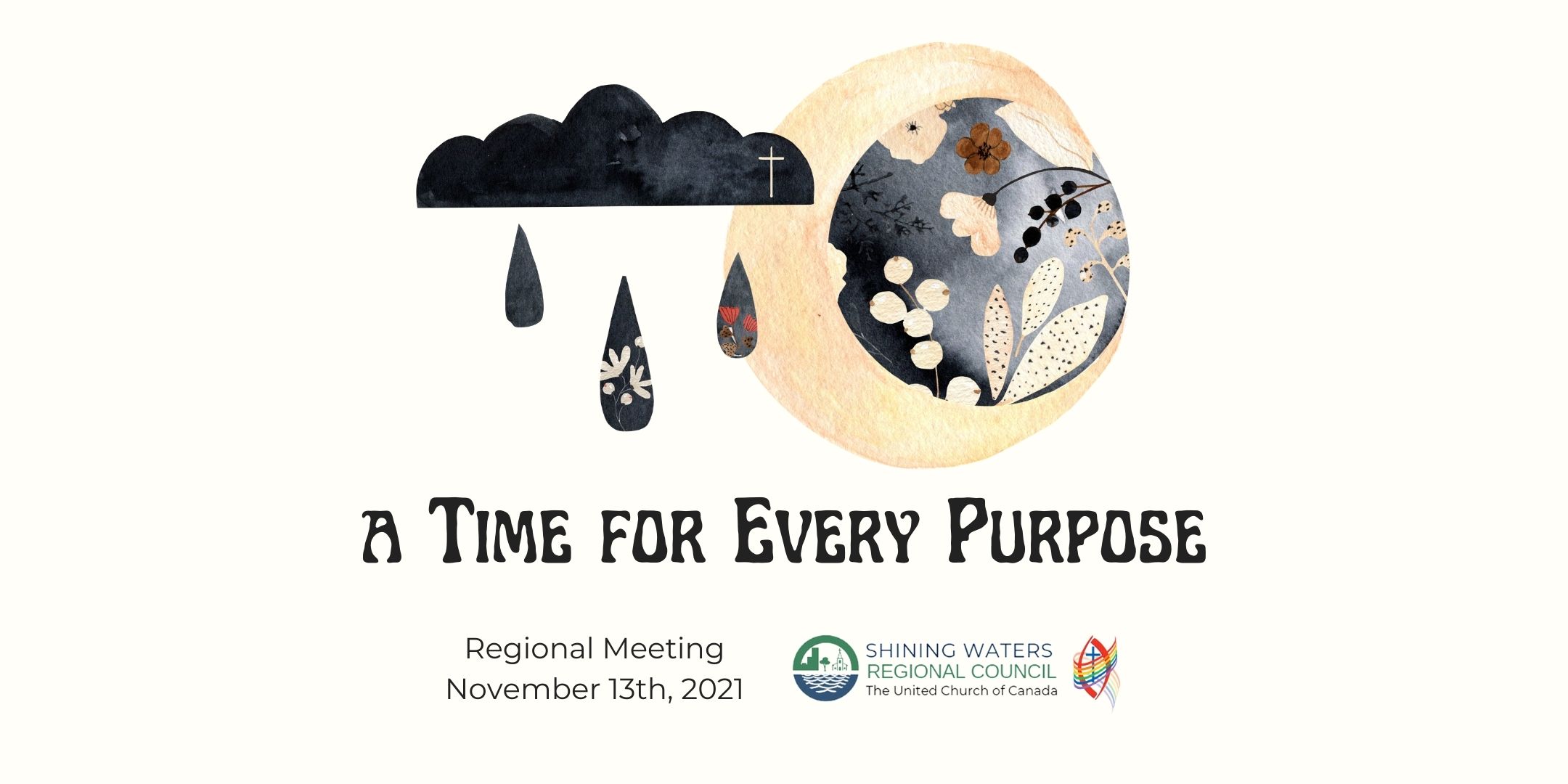 Fall 2021 Regional Meeting
Welcome! We hope you can join us for our Fall Regional Meeting, to be held online on Saturday, November 13, 2021.  More information will be added as it becomes available. 
Proposal Process
A significant portion of the Fall Regional Meeting's agenda will be considering and voting on proposals intended for action by either the Regional Council, or by the General Council next summer. In anticipation of our Regional Meeting, a video has been prepared that outlines the process for submitting proposals.
FOR A COMPREHENSIVE DESCRIPTION OF THE PROPOSAL PROCESS, PLEASE REFER TO SECTION F.1 of THE MANUAL (2021): https://united-church.ca/sites/default/files/2021-02/the-manual-2021.pdf
The template for proposals can be found on the General Council 44 website. If you have questions or need assistance with the proposal process please contact Bri-anne Swan at bswan@united-church.ca
Deadline
The deadlines for submission for proposals to be discussed at the Fall Regional Meeting are September 24, 2021 and October 22, 2021. These proposals will then be discussed at town halls before the regional meeting. See below for more details on our town hall meetings.
Town Hall Meetings
A key piece of this year's process will be three Town Halls where Regional Council members will have the opportunity to ask questions and discuss proposals in depth. One of these Town Halls has been set aside specifically to discuss the Shining Waters Regional Council budget. More information will be posted as details become available.
Save these dates:
October 6, 2021 –  1st Town Hall Meeting to discuss proposals
November 3, 2021 – 2nd Town Hall Meeting to discuss proposals
November 10, 2021 –  Budget Town Hall
Meeting Resources and Materials
These items will be added closer to the meeting date.
Registration
Registration for the Fall 2021 Regional Meeting will be posted closer to the meeting date. If you are unable to attend, please send your regrets to swrc@united-church.ca.