Intercultural Diversity and Anti-Racism Little Library
SUGGESTED RESOURCES TO DEEPEN INTERCULTURAL DIVERSITY AND ANTI-RACISM LEARNING
(see also Right Relations and Anti-Racism)
The following books have been suggested by the IDC (and friends) as good reads related to intercultural diversity in its many forms. We encourage you to borrow books fromyour local library or purchase these books from the UCRD (if available), or from a local independent bookseller when possible.  As time goes on, we anticipate more and more books will be added to this page.
Last update: March 2022
BOOKS FOR ADULTS AND OLDER YOUTH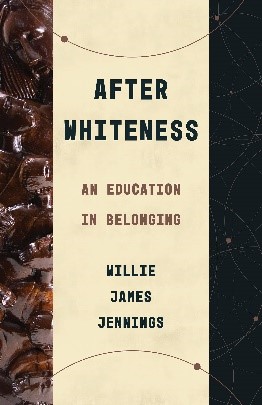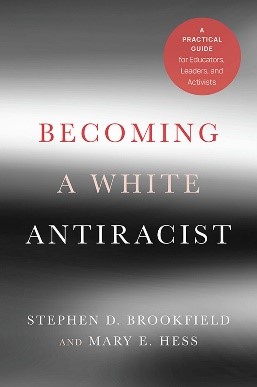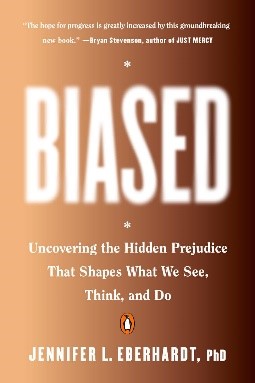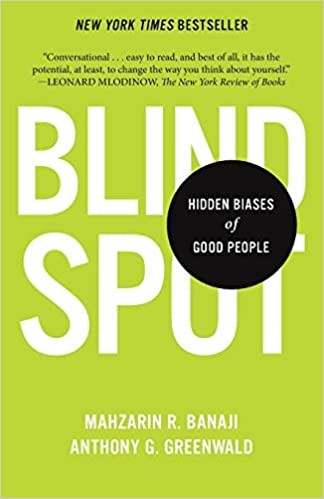 AFTER WHITENESS: AN EDUCATION IN BELONGING
Willie James Jennings (William B. Eerdmans Publishing Company, 2020)
As one of few African American Deans of a major divinity school, Jennings reflects on distortions wrought by Whiteness, masculinity, and individualism on theological education and his hope for the role of theological education in shifting the culture.
BECOMING A WHITE ANTIRACIST: A PRACTICAL GUIDE FOR EDUCATORS, LEADERS, AND ACTIVISTS
Stephen D. Brookfield and Mary E. Hess (Stylus Publishers, 2021)
An offering of a range of strategies and methods for White people and structures to move from becoming aware of unwitting collusion in racism to developing a committed anti-racist White identity.
BIASED: UNCOVERING THE HIDDEN PREJUDICE THAT SHAPES WHAT WE SEE, THINK, AND DO
Jennifer L. Eberhardt (Penguin Books, 2019)
Racial bias exposed at all levels of society and some tools to address it.
BLINDSPOT: HIDDEN BIASES OF GOOD PEOPLE
Mahzarin R. Banaji and Anthony G. Greenwald (Bantam Books, 2016)
Hidden, unconscious biases we all carry from a lifetime of exposure to cultural attitudes are explained using psychological science.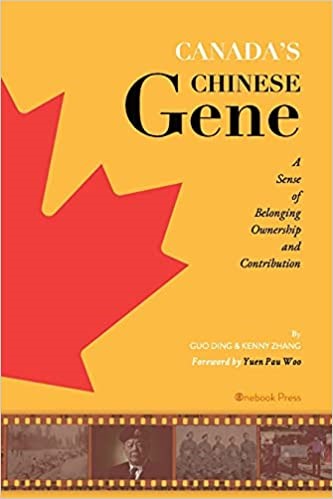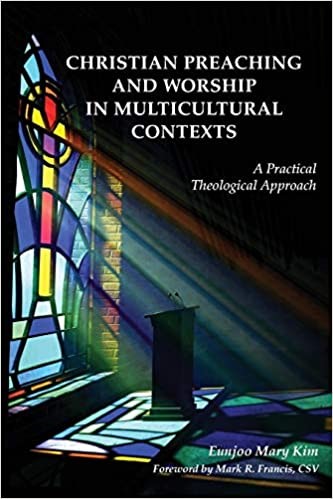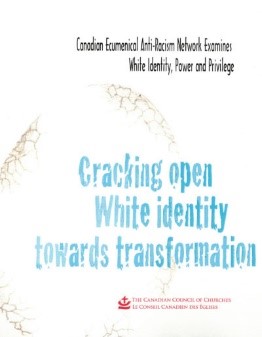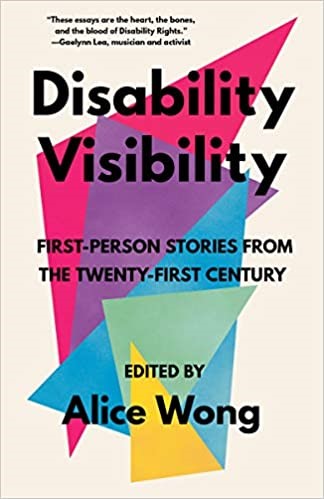 CANADA'S CHINESE GENE: A SENSE OF BELONGING, OWNERSHIP AND CONTRIBUTION (ENGLISH TRANSLATION)
Guo-Ding and Kenny Zhang (Onebook Press, 2021)
Along with glory, the history of Canada has brought pain and shame, repeated again when anti-Asian hatred and violence flared in the Covid virus pandemic in 2020. Using historical facts, the authors show that Canadians of Chinese heritage were one of the greatest community builders of British Columbia and nation builders of Canada.
CHRISTIAN PREACHING AND WORSHIP IN MULTICULTURAL CONTEXTS: A PRACTICAL THEOLOGICAL APPROACH
Eunjoo Mark Kim (Liturgical Press, 2017)
An exploration of theological and liturgical paradigm shifts from monocultural to multicultural worship.
CRACKING OPEN WHITE IDENTITY TOWARDS TRANSFORMATION:  CANADIAN ECUMENICAL ANTI-RACISM NETWORK EXAMINES WHITE IDENTITY, POWER AND PRIVILEGE
By Canadian Council of Churches (Canadian Council of Churches, 2012)
Racism is one expression of the white privilege and supremacy that is present in day-to-day interactions and built into systems and church structures. This resource includes several Church voices on white privilege as an essential aspect of anti-racism work.
DISABILITY VISIBILITY: FIRST-PERSON STORIES FROM THE TWENTY-FIRST CENTURY
Edited by Alice Wong (Vintage, 2020)
A collection of contemporary essays by disabled people giving glimpses into the rich complexity of the disabled experience and inviting readers to question their own understandings of disabilities.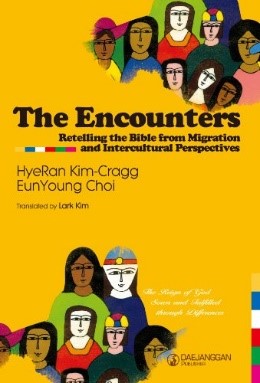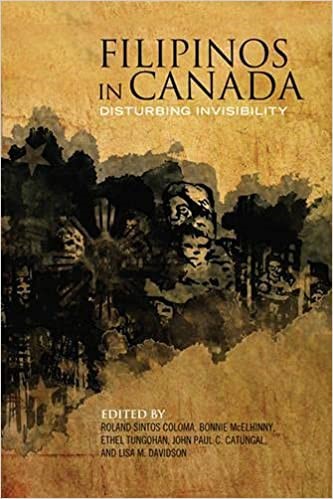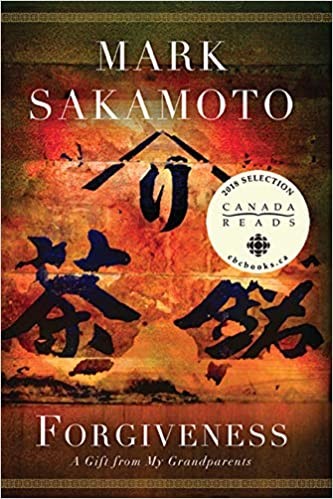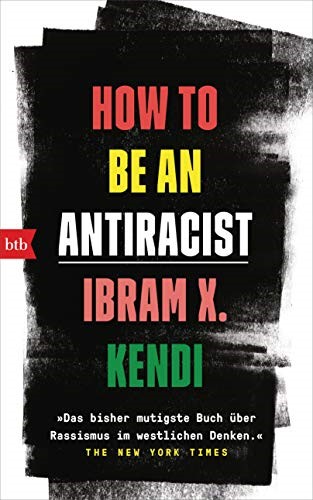 THE ENCOUNTERS: RETELLLING THE BIBLE FROM MIGRATION AND INTERCULTURAL PERSPECTIVES
HyeRan Kim-Cragg and EunYoung Choi (Kindle, 2013)
A volume of twelve biblical narratives that are reimagined and reinterpreted as a practice of midrash, inviting readers to encounter the biblical figures whose lives were marked by migration and crossing boundaries. Also available in Korean.
FILIPINOS IN CANADA: DISTURBING INVISIBILITY
Edited by Roland Sintos Coloma and Bonnie McElhinnay (University of Toronto Press, 2012)
This landmark book, the first wide-ranging edited collection on Filipinos in Canada, explores gender, migration and labour, youth spaces and subjectivities, representation and community resistance to certain representations. 
FORGIVENESSS: A GIFT FROM MY GRANDPARENTS
Mark Sakamoto (Harper Perennial, 2014)
Past winner of Canada Reads this memoir of Sakamoto's Japanese Canadian grandmother, interned and displaced by Canada, and his eastern Canada grandfather, a Japanese POW camp survivor, is a powerful model of forgiveness.
HOW TO BE AN ANTI-RACIST
Ibram X. Kendi (One World, 2019)
Kendi uses his own life journey, ethics, history, law, and science to explore, identify, describe, and ultimately dismantle racism in American society and in individuals.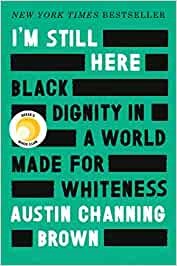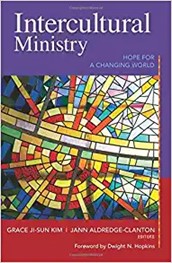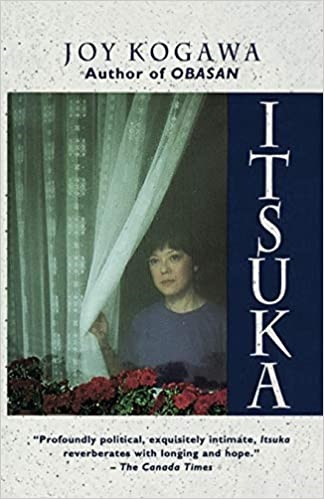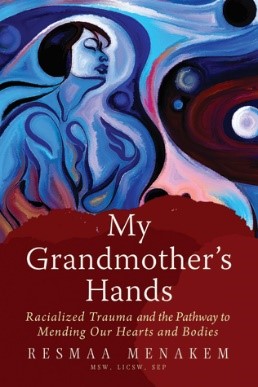 I'M STILL HERE: BLACK DIGNITY IN A WORLD MADE FOR WHITENESS
Austin Channing Brown (Convergence, 2018)
A powerful first-person account of growing up Black, Christian, and female that exposes White America's love affair with "diversity" and how White middle-class evangelicalism has participated in rising racial hostility.
INTERCULTURAL MINISTRY: HOPE FOR A CHANGING WORLD
Edited by Grace Ji-Sun Kim and Jann Aldredge-Clanton (Judson Press, 2017)
An interdisciplinary exploration of lived experiences of eight racially minoritized theologians and biblical scholars and the impact that ethnocultural traditions have on reading and interpreting the biblical text
ITSUKA
Joy Kogawa (Penguin Books, 1992)
A sequel to Kogawa's Obasan, Itsuka ("someday") follows the story of Naomi Nakane's involvement in seeking Canadian government redress for injustices during World War 2.
MY GRANDMOTHER'S HANDS: RACIALIZED TRAUMA AND THE PATHWAY TO MENDING OUR HEARTS AND BODIES
Resmaa Menakem (Central Recovery Press, 2017)
A healing process with body-centred activities that recognize that racism trauma is not only about the head but also about the body.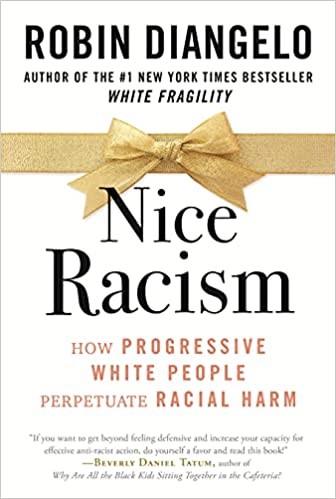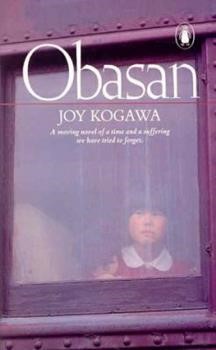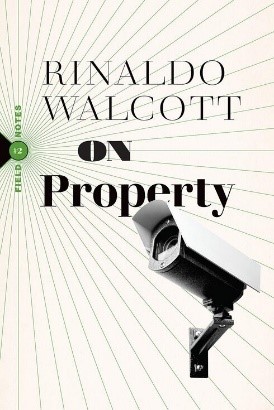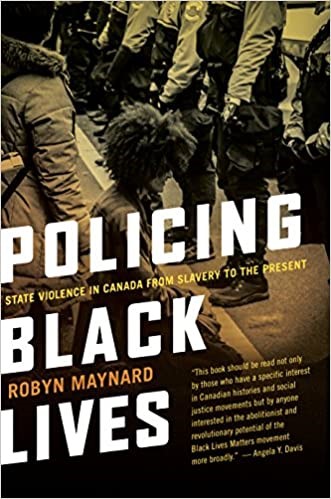 NICE RACISM: HOW PROGRESSIVE WHITE PEOPE PERPETUATE RACIAL HARM
Robin DiAngelo (Beacon Press, 2021)
Writing directly to White people, DiAngelo identifies common racial patterns of White people and how a culture of niceness protects racism. Includes a study guide with questions for reflection. A follow-up to White Fragility.
OBASAN
Joy Kogawa (Penguin Books, 1981)
A novel that follows the story of the persecution and "internment" of 22,000 Japanese Canadians during World War 2 from the perspective of a child.
ON PROPERTY: POLICING, PRISONS, AND THE CALL FOR ABOLITION
Rinaldo Walcott (Biblioasis, 2021)
From plantation rebellion to prison labour's super-exploitation, Walcott examines the relationship between policing and property, the long shadow cast by slavery's afterlife, and how present-day abolitionists continue the work of their forebears. On Property makes an urgent plea for a new ethics of care and freedom and equity for all.
POLICING BLACK LIVES: STATE VIOLENCE IN CANADA FROM SLAVERY TO THE PRESENT
Robyn Maynard (Fernwood Publishing, 2017)
Anti-Black racism experiences in Canada are chronicled from slave ships to prisons, classrooms and beyond, of nearly 400 years of state-sanctioned surveillance, criminalization, and punishment of Black lives.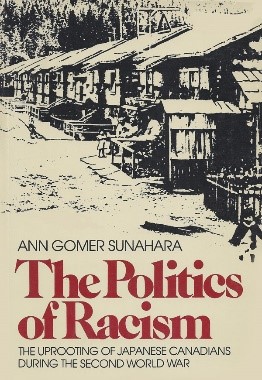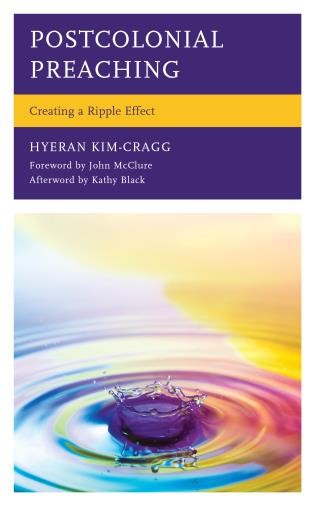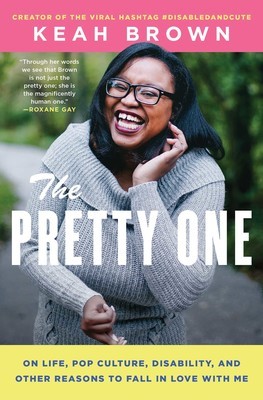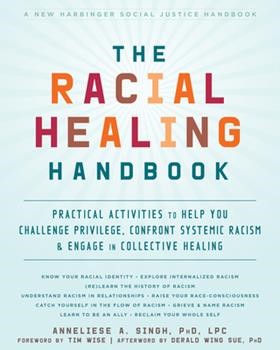 THE POLITICS OF RACISM: THE UPROOTING OF JAPANESE CANADIANS DURING THE SECOND WORLD WAR
Ann Gomer Sunahara (James Lorimer & Company Publishers, 1981)
A documentation of the politics behind the 1942 expulsion order that saw 20,000 Japanese Canadians evicted from their homes in British Columbia and sent inland to work camps, detention centres and farms in Alberta and Manitoba. The book details the relationship between racism and political expediency.
POSTCOLONIAL PREACHING: CREATING A RIPPLE EFFECT
HyeRan Kim-Cragg (Lexington Books, 2021)
Preaching is the act of dropping the stone of the Gospel into a lake, making waves to move hearts and transform the world wounded by colonial violence. A guide to preaching that takes postcolonial concerns seriously: Rehearsal, Imagination, Place, Pattern, Language and Exegesis (RIPPLE). 
THE PRETTY ONE: ON LIFE, POP CULTURE, DISABILITY, AND OTHER REASONS TO FALL IN LOVE WITH ME
Keah Brown (Atria Books, 2019)
A thoughtful, inspiring, and charming collection of essays exploring what it means to be Black and disabled in a mostly able-bodied White America. Brown is an American disability rights advocate and creator of the #DisabledAndCute viral campaign.
THE RACIAL HEALING HANDBOOK: PRACTICAL ACTIVITIES TO HELP YOU CHALLENGE PRIVILEGE, CONFRONT SYSTEMIC RACISM AND ENGAGE IN COLLECTIVE HEALING
Anneliese A. Singh (New Harbinger Publications, Inc., 2019)
A practical workbook on how to identify internalized and systemic racism, raise race consciousness, notice microaggressions, and take action for race healing, justice and equity.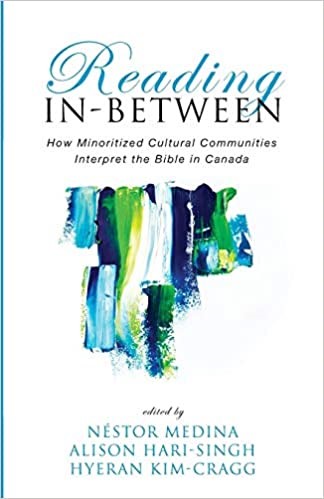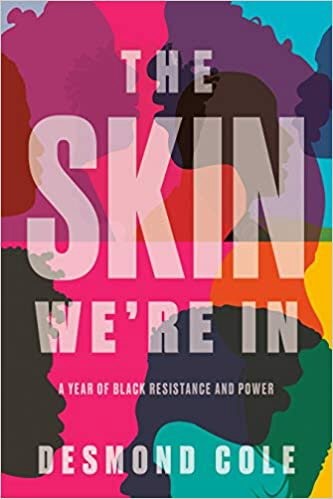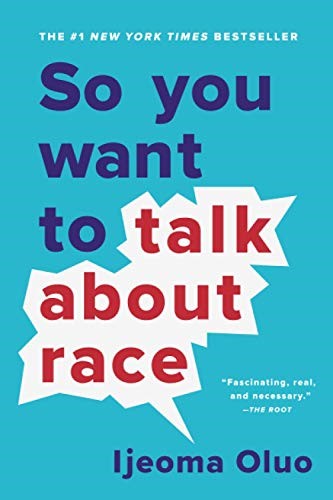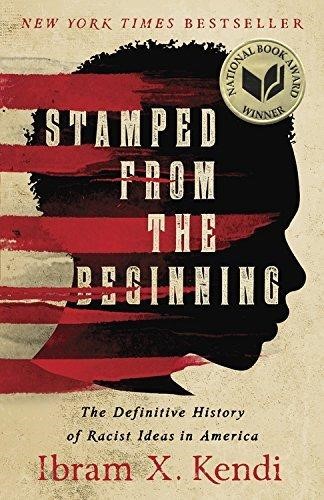 READING IN-BETWEEN: HOW MINORITIZED CULTURAL COMMUNITIES INTERPRET THE BIBLE IN CANADA
Edited by Néstor Medina, Alison Hari-Singh, and HyeRan Kim-Cragg (Pickwick Publications, 2019)
An interdisciplinary tapestry of narratives of lived experiences and biblical engagements of minoritized theologians and biblical scholars.
THE SKIN WE'RE IN: A YEAR OF BLACK RESISTANCE AND POWER
Desmond Cole (Penguin Random House, 2020)
A chronicle of Cole's anti-racism activism and the impact of systemic racism in Canada in 2017 that dismantles the myth that Canada is inclusive, welcoming, and celebrates diversity.
SO YOU WANT TO TALK ABOUT RACE
Ijeoma Oluo (Seal Press, 2019)
A straight-forward conversation guide on some of the most sensitive and complex intersectionalities, e.g. privilege, police brutality, microaggressions.
STAMPED FROM THE BEGINNING: THE DEFINITIVE HISTORY OF RACIST IDEAS IN AMERICA
Ibram X. Kendi (Nation Books, 2017)
Kendi chronicles the entire story of anti-Black racist ideas, how racist ideas were developed, disseminated, and enshrined in American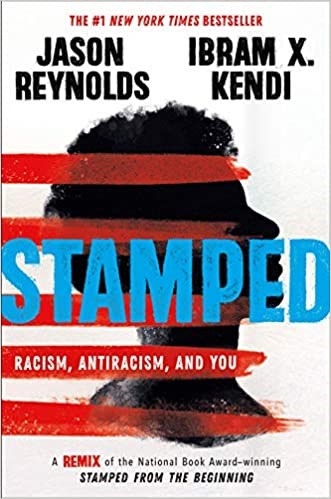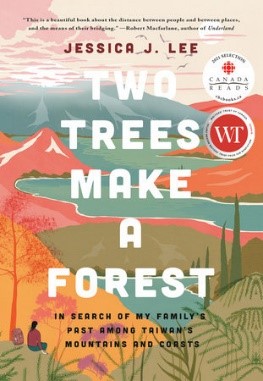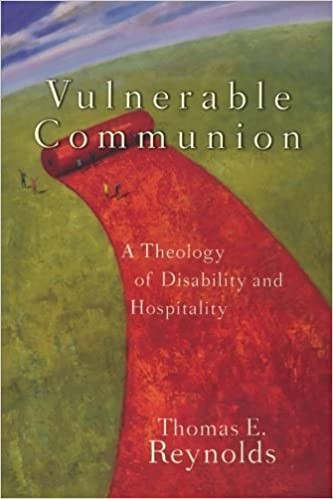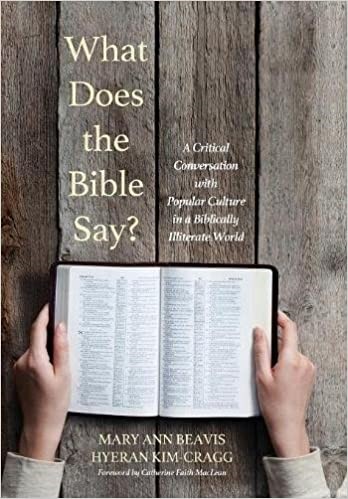 STAMPED: RACISM, ANTIRACISM AND YOU: A REMIX OF STAMPED FROM THE BEGINNING
Jason Reynolds and Ibrim X Kendi (Little, Brown and Company, 2020)
A youth focused version of Stamped but accessible for adults as well.
TWO TREES MAKE A FOREST: IN SEARCH OF MY FAMILY'S PAST AMONG TAIWAN'S MOUNTAINS AND COASTS
Jessica J. Lee (Hamish Hamilton, 2020)
An anticolonial memoir, history, travel, nature memoir written after the Canadian author discovered letters written by her grandfather who had immigrated from Taiwan to Canada.
VULNERABLE COMMUNION: A THEOLOGY OF DISABILITY AND HOSPITALITY
Thomas E. Reynolds (Brazos Press, 2008)
Reynolds draws upon personal experience and offers biblical, theological, and pastoral tools to understand and welcome those with disabilities to empower churches and individuals to foster deeper hospitality toward persons with disabilities and witness the power of God revealed through weakness.
WHAT DOES THE BIBLE SAY? A CRITICAL CONVERSATION WITH POPULAR CULTURE IN A BIBLICALLY ILLITERATE WORLD
Mary Ann Beavis and HyeRan Kim-Cragg (Cascade Books, 2017)
Counter-cultural, cross-disciplinary conversations about the way the Bible has and has not been portrayed and interpreted in popular culture on themes such as sin and salvation, heaven and hell, suffering and sacrifice.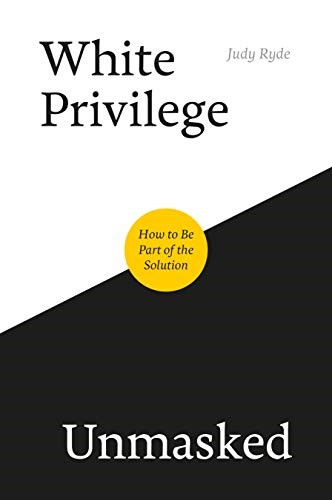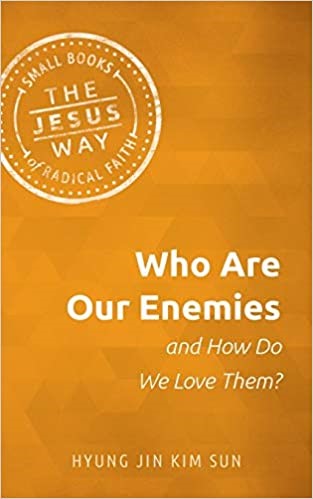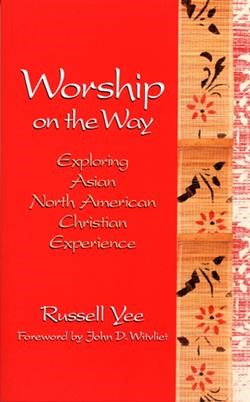 WHITE PRIVILEGE UNMASKED: HOW TO BE PART OF THE SOLUTION
Judy Ryde (Jessica Kingsley Publishers, 2019)
Looks at the concept of whiteness, how individuals can unmask their own whiteness and take meaningful steps to break down systemic and structural racism in America.
WHO ARE OUR ENEMIES AND HOW DO WE LOVE THEM?
Hyung Jin Kim Sun (Herald Press, 2020)
A small volume that explores God's call to live with our enemies in a violent world. Includes helpful discussion and reflection questions.
WORSHIP ON THE WAY: EXPLORING ASIAN NORTH AMERICAN CHRISTIAN EXPERIENCE
Russell Yee (Judson Press, 2012)
Explores challenges and gifts in creating meaningful and contextually relevant worship experiences for Asian North Americans.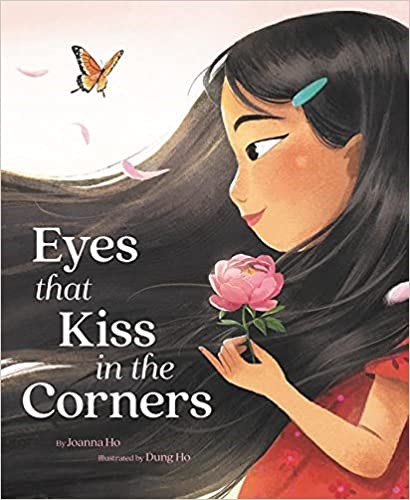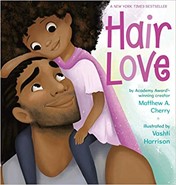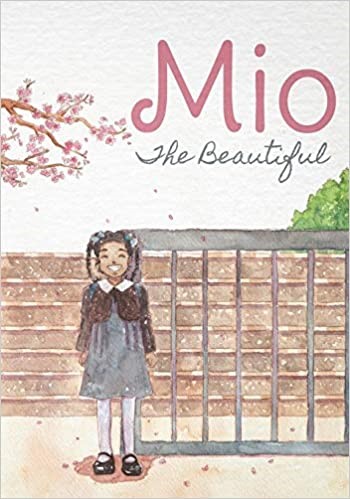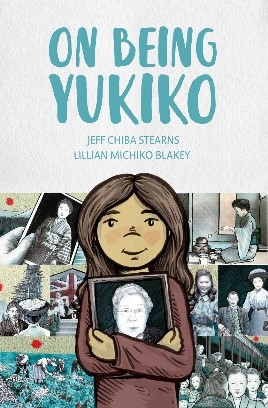 EYES THAT KISS IN THE CORNERS
Joanna Ho and Dung Ho (Harper Collins Canada, 2021)
A girl learns to love her Asian-shaped eyes and recognize her own beauty.
HAIR LOVE
Matthew A. Cherry and Vashti Harrison (Penguin, 2019)
A father gives his daughter an extra-special hair style in this ode to self-confidence and the love between Black fathers and daughters
MIO THE BEAUTIFUL
Kinota Braithwaite (Independently published, 2021)
Mixed race people do not always include White. Braithwaite, Mio's father, writes about his biracial Black and Japanese daughter who was bullied for her looks at her elementary school in Japan. Her kind and wise teacher addressed racism and difference and taught empathy.
ON BEING YUKIKO
Jeff Chiba Stearns and Lillian Michiko Blakey (Meditating Bunny Studio Inc., 2021)
In this graphic novel, 12 year old biracial Emma learns about her roots and history from her Japanese Canadian grandmother.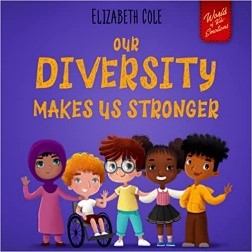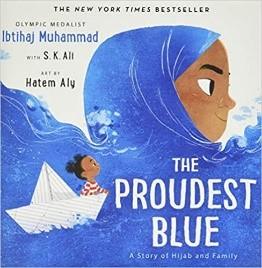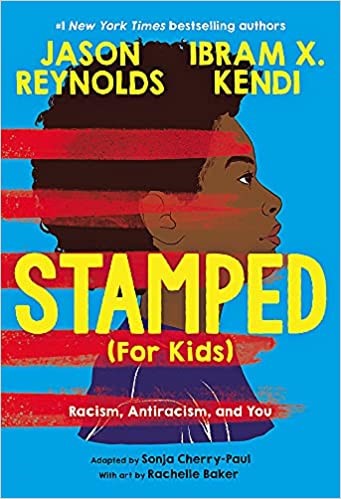 OUR DIVERSITY MAKES US STRONGER
Elizabeth Cole, Julia Kamenshikova (Elizabeth Cole, 2021)
A picture book about diversity to teach children to accept themselves and others as they are and to respect all the differences that make us unique.
THE PROUDEST BLUE
Ibtihaj Muhammad, Hatem Aly (Little, Brown Books for Young Readers, 2019)
A vibrantly illustrated story about the first day of school–and two sisters on one's first day of hijab. By Olympic medalist and social justice activist Ibtihaj Muhammad.
STAMPED (FOR KIDS): RACISM, ANTIRACISM, AND YOU
Jason Reynolds, Ibram X. Kendi, Sonja Cherry-Paul (Little, Brown & Company, 2020)
Kids will discover where racist ideas came from, identify how they impact America today, and meet those who have fought racism with antiracism. Along the way, they'll learn how to identify and stamp out racist thoughts in their own lives. 
THE UNITED CHURCH OF CANADA RESOURSES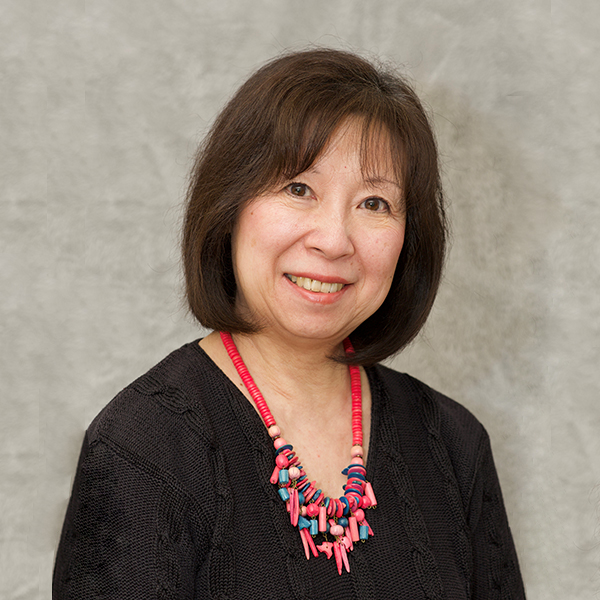 KIM UYEDE-KAI
Communities of Faith Support, Intercultural Diversity, Anti-Racism and Right Relations Minister
Phone: 416-231-7680  |  1-800-268-3781
Extension: 6173
Email: KUyedeKai@united-church.ca
Serves in: Shining Waters Regional Council
Location: Teleworks from her home in Toronto
Role: Kim encourages and connects communities of faith in their work and supports indigenous ministries in their relationship with the region and promotes and supports racial justice.
Contact Kim about: Anti-Racism; Conflict Resolution; Covenants; Governance; Intercultural Ministry; Right Relations; Vision and Mission