Celebration of Ministries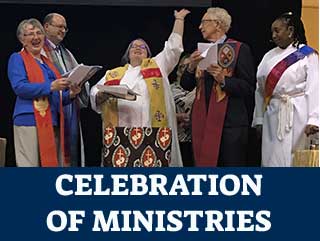 Save the date for our Celebration of Ministries service which will be held online on Sunday, May 30, 2020 beginning at 3 p.m. We will be live streaming the service on our YouTube channel.
Our guest preacher will be Rev. Michael Blair, Executive Secretary of The United Church of Canada. More information on our celebrants and service details to follow as it becomes available. 
We hope you can join us!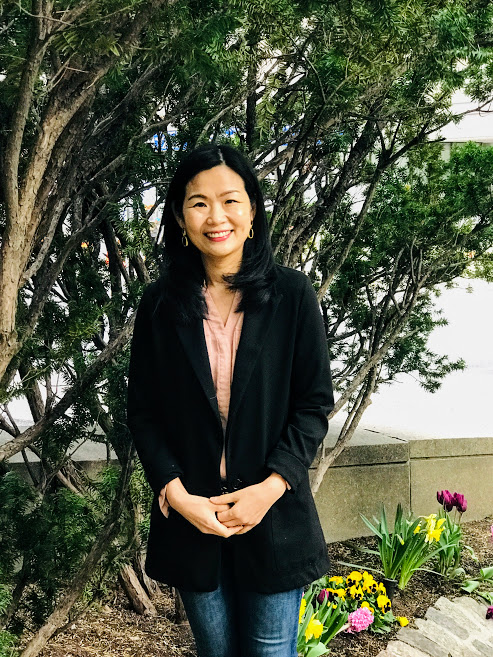 Julia YunJung Kim
My ministry journey has always been enlivened by my passion and commitment to cultivate God's hospitality and inclusive community of life together with diverse people across difference and barriers.
I graduated from Hanshin University in Osan, South Korea, and completed my M.Div at Hanshin Graduate School of Theology, Seoul. After migrating to Toronto, I had the privilege of completing my Master of Theological Studies at Emmanuel College with the theme of Eco-feminist theology. Recently, I successfully completed the Doctor of Theology at Emmanuel College in the area of postcolonial feminist theology and radical hospitality in Canadian migrant contexts.
In South Korea, I served several local congregations as lay leader or student minister in the Presbyterian Church in the Republic of Korea (PROK), and worked as staff in the Ecumenical Relations Department of the PROK General Assembly office. While doing this, I grew spiritually and my faith was deepened through transformative experiences of worship life, friendship, and solidarity-making with marginalized people for justice and peace in the patriarchal and unjust Korean society, all of which led me to discern my call to the ordained ministry.
In Canada, as a Korean immigrant woman navigating to discover my true home, my longing for the full sense of belonging, justice, and respect for one another has fueled my response to God's calling. Being grateful for God's unconditional love and welcome to all people, I hope to continually serve to help create God's hospitable, inclusive, and interdependent community where people may share their different life-stories of laughter and tears, and find deep joy of growing together.
I'm very excited with my ministry adventure, filled with many stories of challenges, empowerment, hope and faith in God.
(Pending) To send Julia YunJung your best wishes, please click on the button below. When you are redirected to her page, please move your mouse to the bottom right-hand corner and click on the pink circle with the white + sign in the middle.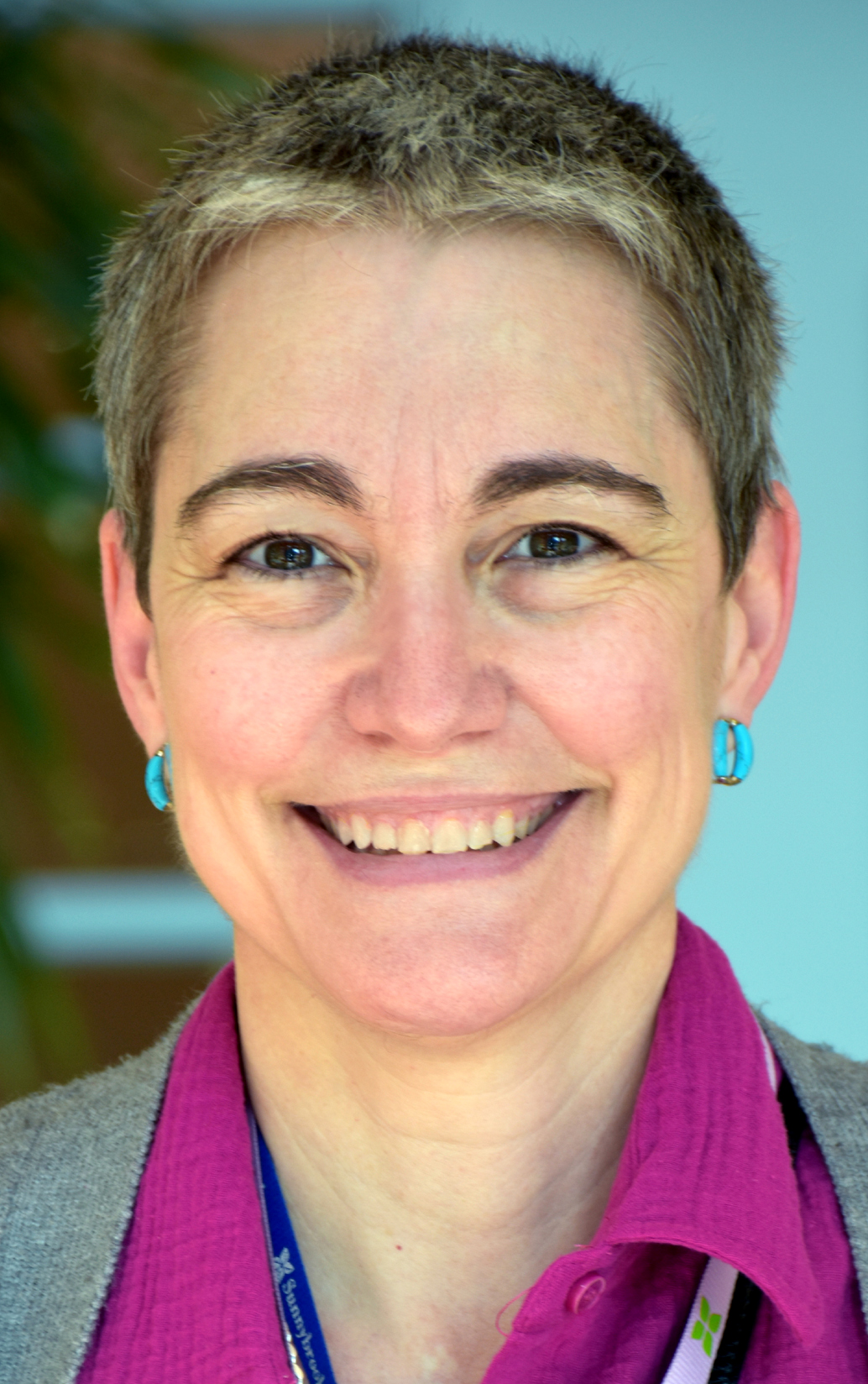 Carmen Llanos
Born in Madrid, Spain, I worked as a TV Producer and Director before moving to Canada with my partner Raquel in the year 2000. As part of my faith journey, I was installed and served as a Deacon at Metropolitan Community Church of Toronto (MCC Toronto) in 2011 and subsequently ordained as clergy in that denomination. Applying my creativity and commitment to faith and justice, I am also the founder of ICM España (MCC Spain) and have many years of experience working with 2SLGBTQ+ community organizations.
As a gifted speaker and community builder, I have been invited to share my expertise and insight in conferences and panels on 2SLGBTQ+ spirituality around the world. I am a recipient of the MCC Toronto Vision Alive Award and the Homoprotestante Award for my work in social justice with ICM España. To all of this work I feel I bring a deep understanding of multiculturalism lived out in community and grounded in justice.
I am also a Creating a Life that Matters (CLM) Certified Trainer and a graduate from the Darlene Garner Instituto de Formación del Liderazgo. I obtained my Master of Divinity from Emmanuel College at the University of Toronto where I am now currently studying my Master in Pastoral Studies. I am in the process of obtaining my certification in the Canadian Association for Spiritual Care (CASC/ACSS) as a Certified Spiritual Care Practitioner.
As Minister of Community Development at Birchcliff Bluffs United Church, I offer community development through programming leadership and spiritual care supports. I am  also a chaplain at Sunnybrook Hospital and Rainbow Faith and Freedom, organization founded by Rev. Dr. Brent Hawkes
(Pending) To send Carmen your best wishes, please click on the button below. When you are redirected to her page, please move your mouse to the bottom right-hand corner and click on the pink circle with the white + sign in the middle.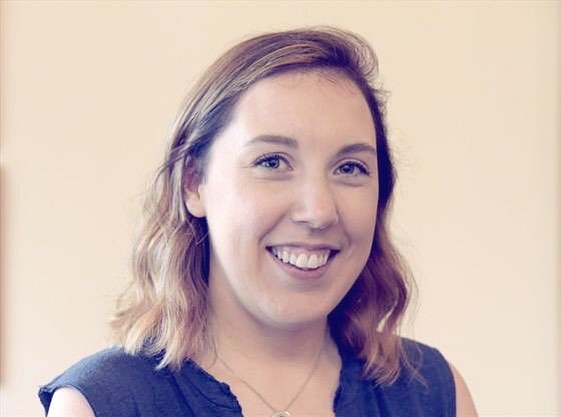 Alana Martin
Originally from Halifax, Nova Scotia, I currently live in Toronto with my dog Murphy. Before moving to Toronto, I was an active member of St. John's United in Halifax, Maritime Conference youth forum, Camp Kidston, and other regional opportunities. I look back on those experiences as what formed my foundation of faith and relationship with God. I studied International Development Studies and Spanish at Dalhousie University and spent a year on exchange in Campeche, Mexico and Havana, Cuba. Going into Diaconal studies originally, I thought I was being called to a path of overseas personnel work. Although this calling is still within me, I have found deep passion and vocation with children and youth ministry.
I started working with The GO Project after my first year of university in 2010 as a summer student and have worked with GO in different roles ever since. I am now the Minister to The GO Project and have been for five years. I find curiosity, wisdom, joy and so much hope for the church in working with young people. My mission each day, is to provide a safe and brave space for children, youth and young adults to discover their relationship with the Holy and with themselves; to know that they are loved by God, by peers, by their leaders, and by themselves.
(Pending) To send Alana your best wishes, please click on the button below. When you are redirected to her page, please move your mouse to the bottom right-hand corner and click on the pink circle with the white + sign in the middle.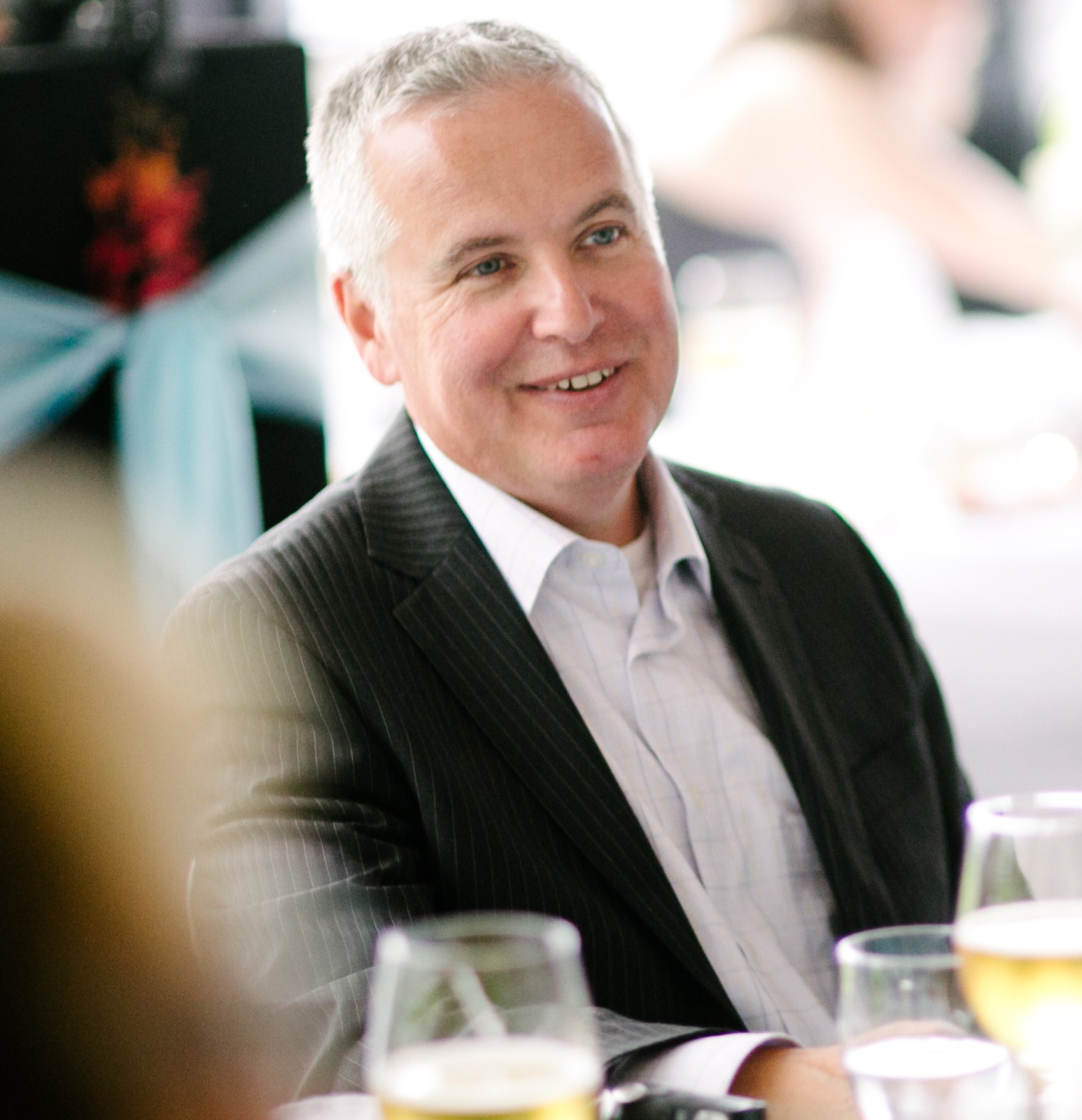 Kevin Moore
I have been active in ministry for over 30 years, having first been ordained, along with my wife Lori, by the Salvation Army in 1988. This ministry has taken us across Canada. For the past 22 years we have lived and worked here in Toronto. Our children, their partners and our grandchildren are all living in the GTA.
Currently I am the Community Minister for the United Church in Regent Park, a downtown Toronto community that is being rebuilt from the ground up. I am a member of Sts Andrew's United Church in downtown Toronto and am graduating from Emmanuel College on May 20, 2021 with an MPS: Social Service – Christian Studies and a Testamur. I served as the Coordinator of Community Engagement at St. Andrew's and have been active in congregational life there for a decade.
I have enjoyed my pilgrimage into the United Church and am grateful for the welcome I have received. I look forward to continuing my lifelong passion in ministry and community involvement as an Ordered Minister of Word, Sacrament and Pastoral Care in the United Church of Canada.
(Pending) To send Kevin your best wishes, please click on the button below. When you are redirected to his page, please move your mouse to the bottom right-hand corner and click on the pink circle with the white + sign in the middle.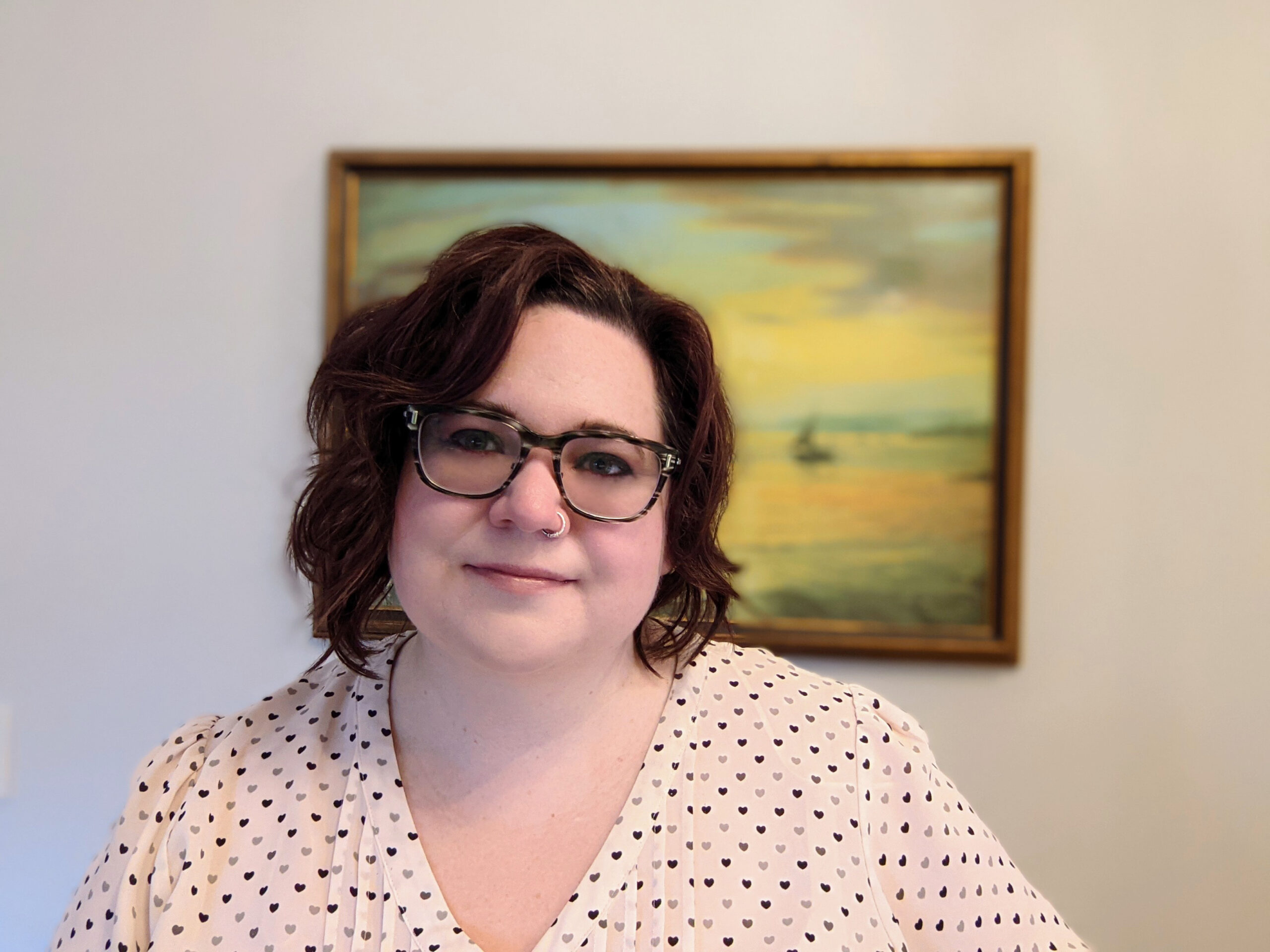 Cynthia O'Connell
I was born in Toronto, and have lived across Canada but I call New Brunswick home. It is in the Maritimes where I pursued my formal education graduating from Mount Alison University with a BA Honours in Religious Studies (2006), and from Atlantic School of Theology twice, with an MTS (2009) and an MDiv (2021). My faith journey, like my living experience, has taken me to many locations. Name a denomination and I've probably attended one of its worship services. I grew up with a strong personal faith in and relationship with God and Christ, however, it was not until my undergraduate experience that I first began to attend church regularly. It is because of the chapel program at Mount Allison University and the community of Sackville United Church that I began to trust in the church and the power of the church to have a positive impact on my life.
As I continued to pursue my academic studies through AST and then later the Toronto School of Theology, I found myself at a crossroads. It is in Toronto that I discovered my eventual home church, Glebe Road United. It is their welcome, along with the former Youth at Toronto Conference program that helped me hear God's call to ordained ministry. For me, 0youth ministry is ministry. It is because of the youth/young adults and other leaders of Glebe, Westminster United Orangeville, and the wider region that she will be called Rev. Cyn. The United Church has become Cynthia's spiritual home, though imperfect, it is where God has called her. Her hope for her ministry is that others might experience, as she did in the UCC, the love of Christ; to be seen and loved for who they are, not for what others or even themselves expect them to be.
(Pending) To send Cynthia your best wishes, please click on the button below. When you are redirected to her page, please move your mouse to the bottom right-hand corner and click on the pink circle with the white + sign in the middle.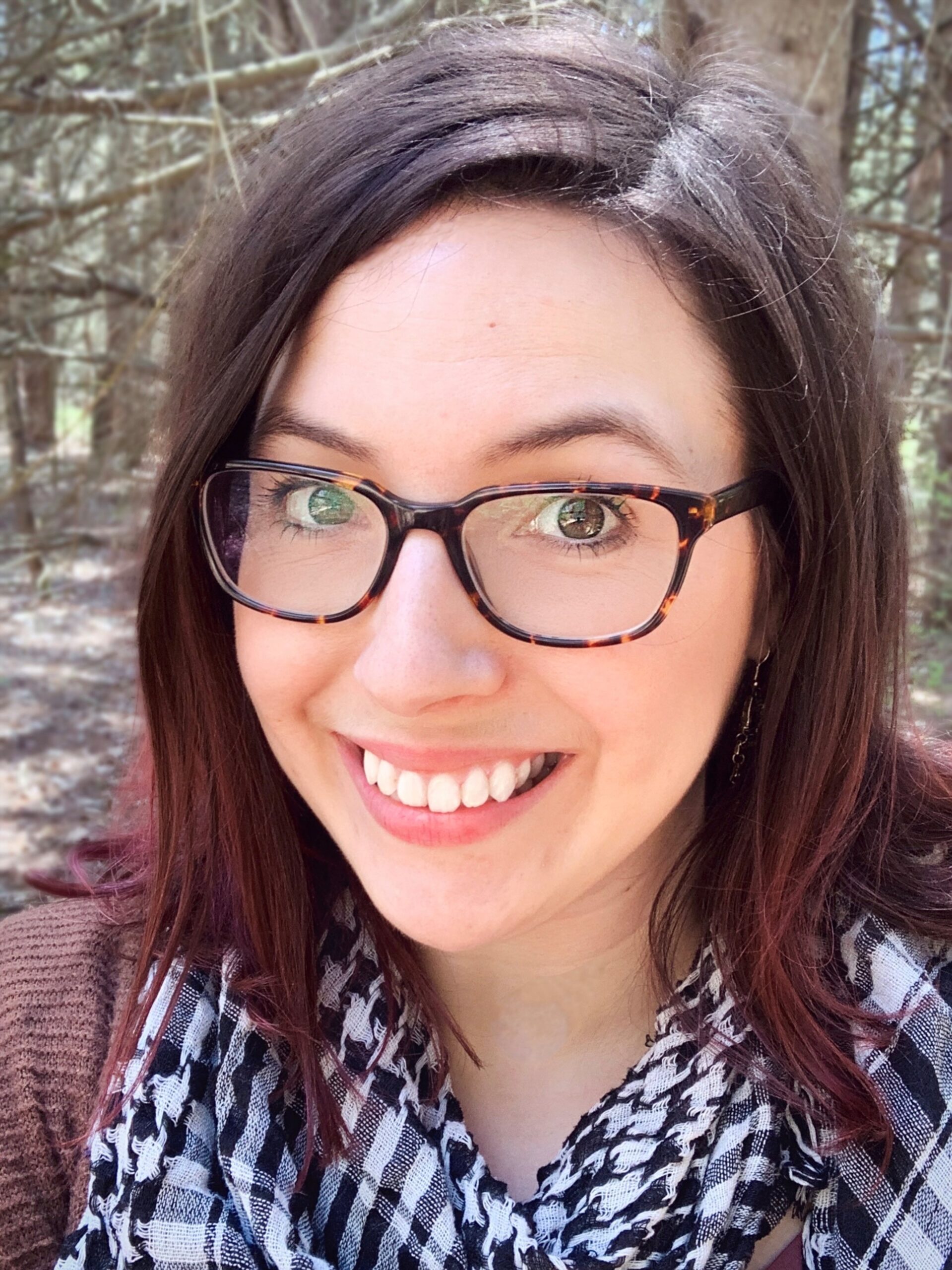 Bri-anne Swan
I grew up in rural Oro-Medonte, raised by both my parents and the congregation of Eady United Church. I have been connected to the United Church of Canada since my birth, and formed by the experience of belonging to a small community of faith where each member is invested in the others' well being. My Eady spiritual family nurtured my interests in Mission and Service and community engagement. They were also my first audience as I explored music and songwriting, lovingly sitting through many wrong notes and debilitating bouts of stage fright.
Since moving to Toronto at the age of 18, I have called the GTA home. I spent many years writing and performing music across Canada. After a few albums and a couple of children, I felt called to work with people in personal and transformational ways, enrolling in a training program with hopes of becoming a Registered Psychotherapist.
In 2016, a posting for a new, emergent form of community ministry showed up on the Toronto Conference website. A house was being purchased in a new subdivision and was to serve as homebase for the ministry. The vision was exciting and inspiring. However, I was not a minister. Despite feeling a nudge from the Spirit, I did not apply.
When, months later, the posting came up again, the nudge turned into a poke and I decided the worst that could happen was being told "no." However, the answer turned out to be "yes!" and my family and I moved to The Burrow where I served as Community Minster of the Living Presence Ministry for more than three years. I am deeply grateful to the neighbours who became attached to Living Presence, and the deep learning I received around advocacy, accompaniment, pastoral care, community engagement and what it means to offer radical hospitality.
During my time with Living Presence, the Spirit moved from poking to kicking and I entered into discernment through my home congregation of Rosedale United Church. My call to a diaconal ministry was affirmed and I have recently graduated from the Centre for Christian Studies.
In May of 2020, I transitioned to my current role as Minister of Social & Ecological Justice with Shining Waters Regional Council.
One hope I hold for the United Church of Canada is that we grow into understanding what unique perspective our communities of faith have to offer the world — and then figure out how to articulate it. We've become so concerned with getting people into our churches that we've forgotten the Church is not only for us, but for the world. Nobody is called to follow the Church. Not the United Church. Not any church. We are only invited to follow Jesus, and live out what Jesus calls us to do, and how to be, with one another. I truly believe that the more our faith communities reflect this, and embrace the Christ story as a central narrative in all we do (especially our justice work), the more we will resonate with those who are longing for spiritual community — we all need something to love and live for that is greater than ourselves.
I am grateful for the love and support of my husband, Rev. Jason Meyers; my children, Simon and Isaiah; and all the friends, family, teachers and mentors who have been a part of my formation and spiritual journey. Thank you.
(Pending) To send Bri-anne your best wishes, please click on the button below. When you are redirected to her page, please move your mouse to the bottom right-hand corner and click on the pink circle with the white + sign in the middle.