Theme: Creating Connections
At this inaugural meeting there is plenty of time for conversation and connecting. We will hear stories of clusters that are beginning to develop and networks that are forming.  There will be time for people to gather around topics of interest to consider how to connect and support one another, deepen relationships and share resources. 
Resource Book
The Resource Book [PDF | 61 pages] contains all the relevant material for the meeting, including the agenda, meeting procedures, leadership profiles, ordinand, admittand and retiree profiles, a list of jubilands, obituraries, reports, governance policies,and proposals.  Resource Book PDF  
The weekend will be an opportunity to make some new connections, to renew friendships, to learn about and engage in conversation about clusters and networks and to think about where you can fit in as an individual and as a community of faith to make a difference in our world, and to accomplish more together than we each can separately.
David Leyton-Brown & Marg Walker
Community of Faith Worship Service
For Use on May 26, 2019 (or a time of your choosing). 
A service has been created  to capture the experience and focus of the inaugural gathering of the Shining Waters Regional Council. The possibility of Communities of Faith all over the Region sharing in the same prayers, readings, story time and songs feels like a delightful approach to begin to weave our hearts and minds together as we move more deeply into how we will collaborate and imagine new ways of being the church together.
Contents include:
1. *The theme song Awake, Arise (which you are free to use repeatedly)
2.*Question of Intention
3.*The Commitment To Collaborate
It may be that it will work best for you to use different pieces on different Sundays, both from this list and from within the full service. Please feel free to pick and choose what will work in your Community of Faith and to add in any traditions or practices that you use.
Documents
Worship Service Outline PDFWorship Service Outline WordAwake Arise Sheet MusicAwake Arise Audio MPEGAwake Arise Choir Version MPEG PowerPoint .pptx PowerPoint .ppt  
Proposed Agenda
Thursday, May 23
Youth program begins
Friday, May 24
11:00 a.m. Registration opens
1:30 p.m. Meeting begins with a Sacred Fire Ceremony
2:45 p.m. Orientation and Connecting
3:00 p.m. Opening Motions and Actions
3:25 p.m. Theme and Worship
4:30 p.m. Reflections by Ordinands and Admittands
5:00 p.m. Introduction of Governance Model, Budget and Nominations
7:30 p.m. Emerging Clusters and Networks
8:30 p.m. Theme and Worship
9:15 p.m. Opportunities to Gather
Saturday, May 25
6:30 a.m. Sunrise Service
8:30 a.m. Theme and Worship
9:30 a.m. Business
11:15 a.m. Open Space Conversations
12:30 p.m. Close of Nominations and New Business
2:00 p.m. Connecting amongst Communities of Faith 
3:30 p.m. Celebration of Ministries Service 
5:00 p.m. Reception
7:30 p.m. Opportunities to Gather 
Sunday, May 26
6:30 a.m. Sunrise Service
8:30 a.m. Worship
9:20 a.m. Business – Elections, Proposals
11:20 a.m. Honouring Retirees and Jubilands
11:30 a.m. Theme and Worship
12:05 p.m. Closing of Sacred Fire
12:30 Celebration Lunch
2:00 p.m. Returning Home
Sacred Fire
The Sacred Fire: a ceremonial space. Rev. Evan Smith explains what it means to have a sacred fire at our meeting. 
Youth Program
The Youth at Regional Meeting will be journeying together throughout the meeting, engaging in conversation and action around growing our faith through community and connection. It is a separate program for youth aged 12-17 and young adults aged 18-25. For more information, please contact Jeffrey Dale, Youth Ministries Coordinator, or 647.382.6824.
Registration for the Youth Program has now ended. See the Youth Program page for more information about the program. 
Accessibility
Our meeting rooms on the Georgian campus have barrier free access and accessible elevators and washrooms are nearby.  All stages and speaking areas are barrier-free. 
Children's Program
A children's program will be offered this year. The cost is $60 per child. Please indicate on your registration form the number of children and their ages who you are considering bringing. Information will be sent directly to those who plan to have their children be part of the program. Plans are still evolving so watch for more information.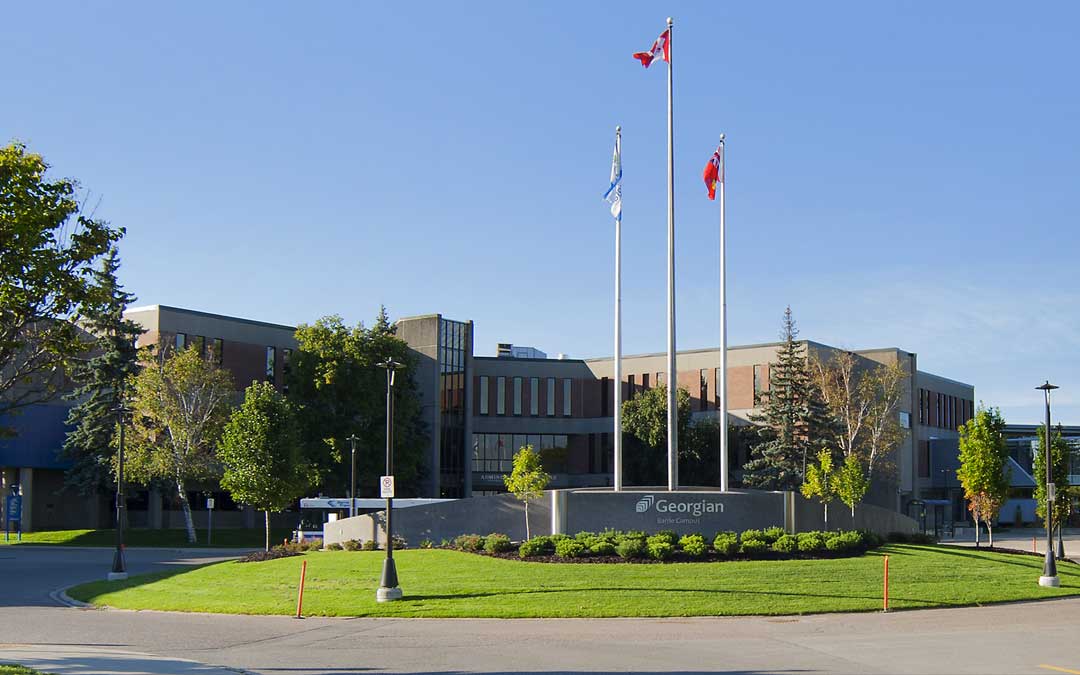 Parking
If you stay in residence your parking is free in the Residence Parking lot only.  The commuter parking rate is $7.00/day. 
Registration
Registration Deadlines
 Early Bird:  Deadline for early bird dates was April 1, 2019 and are no longer available.
 Meals and Accommodation:  The last date to register for meals and accommodation was April 30, 2019 and is no longer available. 
Mail In Registration Form