A message for all members of Shining Waters Regional Council, and to staff for information.

Updates from General Council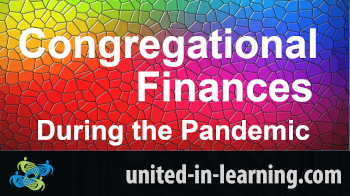 Congregational Finances During the Pandemic
Leading the discussion – Eric Mathiesen, Clyde Harris and David Armour
Focus on Treasurers: Wednesday March 25, 2020  7:00 pm
Focus on Ministers: Thursday March 26, 2020  3:30 pm
Cost is free. To register or to find out more information see their website
Shining Waters Regional Council Upcoming Zoom Gatherings
March 26 – April 1, 2020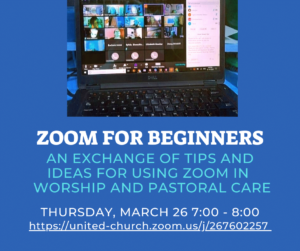 Reminder that Thursday is our ZOOM FOR BEGINNERS – An exchange of tips and ideas for using Zoom in worship and pastoral care.
Time: Mar 26, 2020 07:00 PM Eastern Time
Join Zoom Meeting
https://united-church.zoom.us/j/267602257
Meeting ID: 267 602 257
Or dial by your location
+1 647 558 0588 Canada
855 703 8985 Canada Toll-free
One tap mobile
+16475580588,,267602257# Canada
+17789072071,,267602257# Canada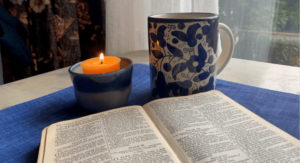 Zoom Invitation for Lay Leaders of Communities of Faith in Shining Waters (Ministers also welcome)
Key Focus: Employment and Financial Questions and Updates
Date/Time: Tuesday, March 31, 2020 07:10 PM
(Please note start time. There is concern about log in difficulties on Zoom, as too many people start meetings on the hour and half hour.)
Join Zoom Meeting
https://united-church.zoom.us/j/886508930
Meeting ID: 886 508 930
Call in by your location
+1 647 374 4685 Canada
+1 647 558 0588 Canada
855 703 8985 Canada Toll-free
Meeting ID: 886 508 930
Join by Skype for Business
https://united-church.zoom.us/skype/886508930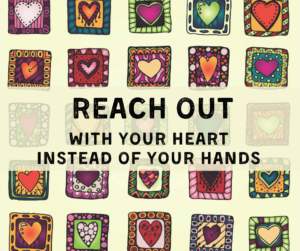 Zoom Invitation for Community Ministries – Responding to the most vulnerable
Key Focus: How are Communities of Faith and Community Ministries Responding to the homeless and the vulnerable – a time of sharing resources and strategies
Date/Time: Wednesday, April 1, 2020 07:10 PM
(Please note start time. There is concern about log in difficulties on Zoom, as too many people start meetings on the hour and half hour.)
Link to Join Zoom Meeting
https://united-church.zoom.us/j/852748571
Meeting ID: 852 748 571
Or call in by your location
+1 647 374 4685 Canada
+1 647 558 0588 Canada
855 703 8985 Canada Toll-free
Meeting ID: 852 748 571
Join by Skype for Business
https://united-church.zoom.us/skype/852748571