A message for all members of Shining Waters Regional Council, and to staff for information.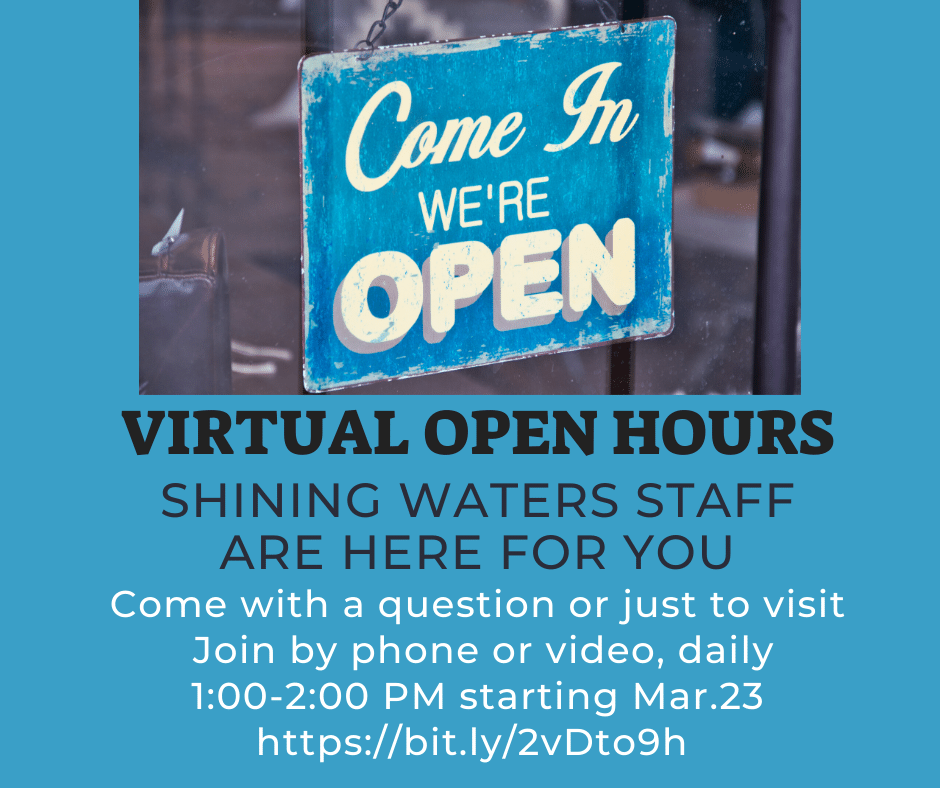 WE ARE NOT ALONE
SHARE OUR CONFERENCE CALL PHONE LINE
Shining Waters has an account for telephone conference calls.  If this would be helpful for any Communities of Faith to connect or to conduct meetings during this time, you are welcome to use it.  Please contact Rachael Howes for the numbers and codes, rhowes@united-church.ca or 800-268-3781, ext. 6144.
OPEN HOURS
Starting next week Shining Waters staff will be available in 'virtual office hours' from 1:00 – 2:00 p.m. every afternoon.  Come with a question or just come and visit.   See the details below to join the meeting.
OPEN HOURS ZOOM 
Join Zoom Meeting http://bit.ly/2vDto9h
Meeting ID: 632 979 834
Dial by your location
        +1 647 374 4685 Canada
        +1 647 558 0588 Canada
            855 703 8985 Canada Toll-free
One tap mobile
+15873281099,,632979834# Canada
+16473744685,,632979834# Canada
WORSHIP RESOURCES
Beginning Sunday, March 22, 2020, Moderator Richard Bott will offer an online worship service each Sunday for the duration of the COVID-19 outbreak. This will be a video-recorded service you can join on the United Church of Canada website or Facebook page. The prayers, hymns, and reflections from the Moderator's online worship will also be available in audio and text form.
If you would like to participate in the live version of this worship service, please join this Zoom meeting, Tuesdays at 7:00 p.m. The recorded version of this is what will be shared on Sundays.
SHINING WATERS WEBSITE
Resources for Worship on the Shining Waters website are being regularly updated. Today we posted  Prayers and Worship Resources in Times of Public Health Concern: COVID-19/Coronavirus Prayers to use and adapt for communities of faith or individuals, which was prepared by Jeffrey Dale for Shining Waters Regional Council.
PASTORAL CARE
There are new resources on our website in the Pastoral Care section including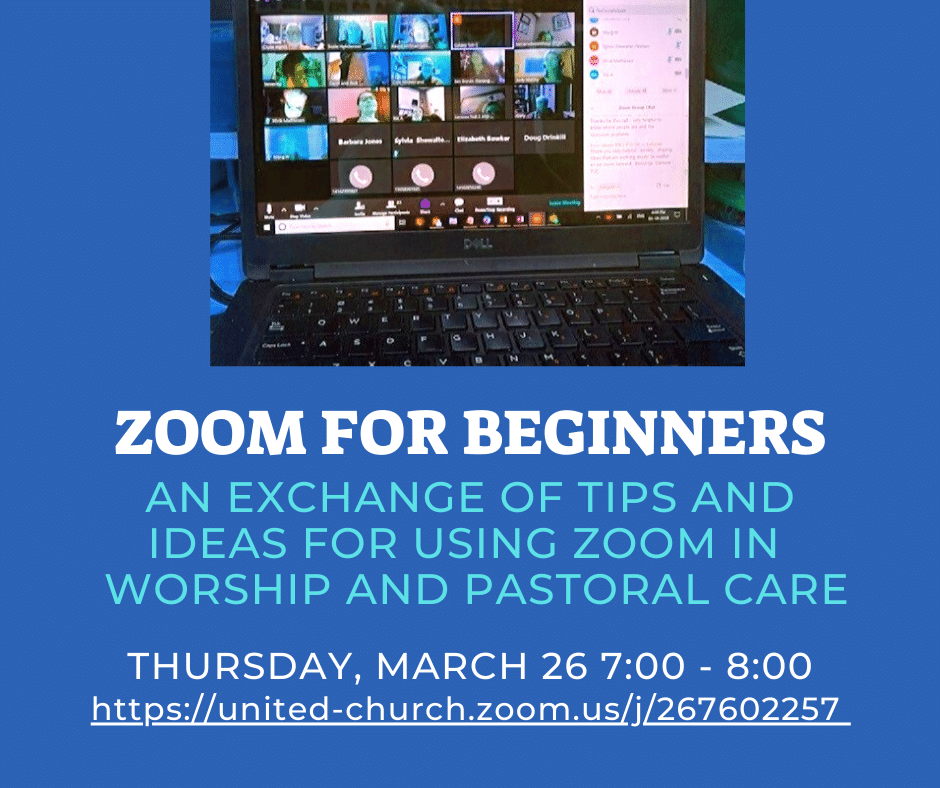 ZOOM FOR BEGINNERS 
Time: Mar 26, 2020 07:00 PM Eastern Time
Join Zoom Meeting
Meeting ID: 267 602 257
Dial by your location
        +1 647 558 0588 Canada
         855 703 8985 Canada Toll-free
One tap mobile
+16475580588,,267602257# Canada
+17789072071,,267602257# Canada
---