Summary
This podcast's conversation is centred around the work that Member of Parliament Gord Johns is working on regarding his private members bill, Bill C-216, An Act to amend the Controlled Drugs and Substances Act and to enact the Expungement of Certain Drug-related Convictions Act and the National Strategy on Substance Use Act, which will bring the conversation regarding decriminalization for personal use to the forefront against. As, I share within the podcast, in 2018 British Columbia Conference invited the United Church of Canada's General Council to engage the federal government in calling on Decriminalization of Illicit Substances for Personal Use to the Federal Government through their proposal. At the time the proposal was not engaged by the floor of the General Council and went to the Executive. Since then, conversations throughout the church have been occurring, and much of what has been discussed is similar to what Gord has been discovering in his preparation for Bill C-216.
Line Up
Introduction
Scripture Reading – Jeremiah 22, selections
Conversation – Gord Johns
Gord Johns, Member of Parliament for Courtney-Alberni
Hymn – Long Before the Night
Words: Carolyn McDade, 1988.
Music: Carolyn McDade, 1988; arr. David Kai, 1994.
Performed by: Rev. Bri-anne Swan, http://bri-anneswan.com/
One License # 118009
Blessing
Considerations
– When Gord Johns shared that 'complex issues need complex solutions,' he was highlighting the intersectionality of this particular issue. Drug use, even recreationally, is often tied to other pieces of a person's make up, it maybe linked to: social status, mental health, housing, community; and as such, we invite you to wonder, when you consider what it means to be a 'drug user,' what comes to mind? And why?
– Decriminalization has been a hot topic for some, particuarly those who centre this conversation around the need for a moralistic approach. Consider for a moment moralistic concerns and their intersection with the health of the public. What does the church say about public health issues, and where are they often grounded? How do we change or shift that narrative?
Podcast Host and Staff Support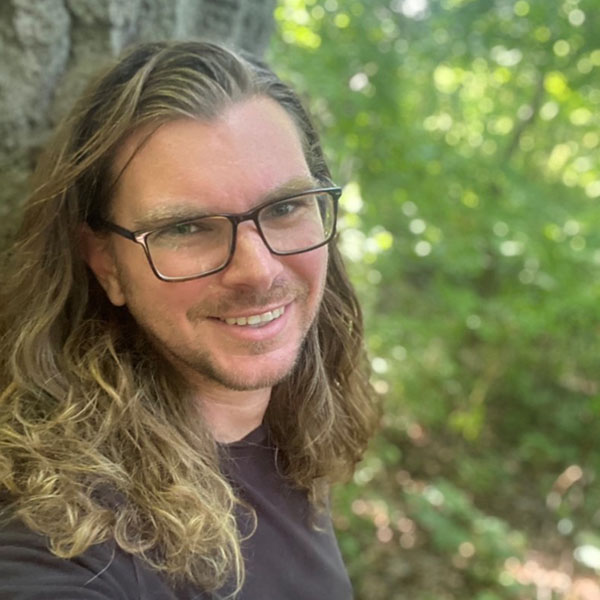 JEFFREY DALE
Minister, Justice and Faith Formation
Phone: 416-231-7680  |  1-800-268-3781
Extension: 6773
Email: jdale@united-church.ca 
Serves in: Shining Waters Regional Council and Canadian Shield Regional Council
Location: Teleworks and works in the Guthrie office
Role: Jeffrey encourages and connects communities of faith with matters of faith and justice and the regional council in youth and young adult ministry and matters of faith formation and liaises with the General Council in this regard.
Contact Jeffrey about: Affirming Ministry; Camping Ministries; Faith Formation; Guaranteed Income; Harm Reduction; Homelessness; Poverty; Social and Eco-justice; Worship and Music; Youth and Young Adult Ministry, United Church Women (UCW)