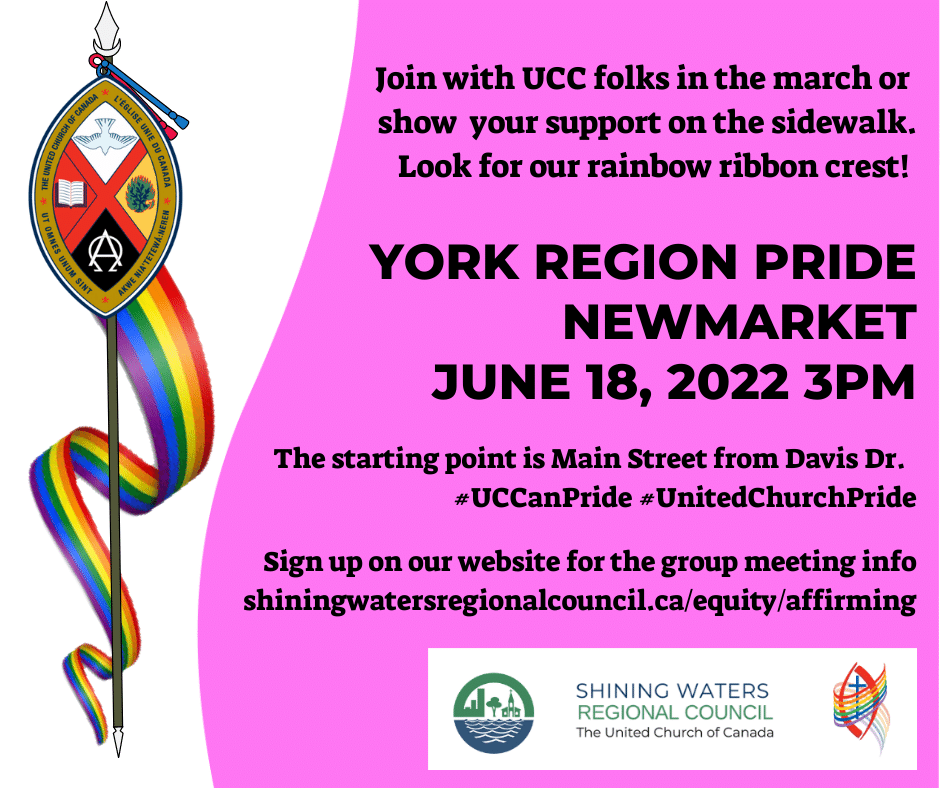 June 18. 2022. 3PM.
The starting point is Main Street from Davis Dr.
United Church Presence
#UCCanPride #UnitedChurchPride
Closer to the dates we will circulate the name of a contact person and information about where to meet up to join with local United Church groups in Newmarket, Toronto, and Bracebridge parades.
Sign up here to join the list.
If you would like to add a parade to the list contact Susie Henderson shenderson@united-church.ca