Walk 'N Roll for Refugees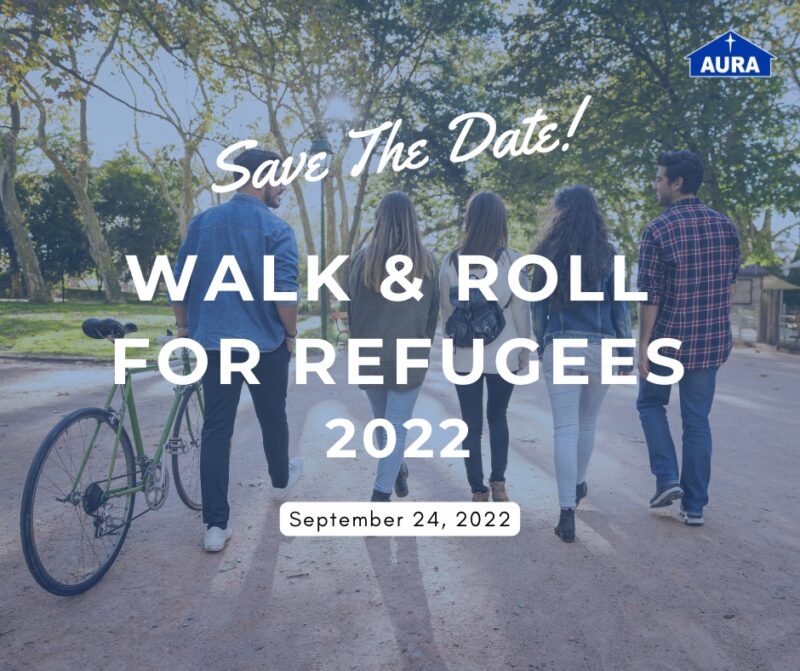 The Walk 'n Roll is your opportunity to help the Anglican United Refugee Alliance (a United Church Mission & Service partner in Shining Waters Region) to help refugees on Sept. 24, 2022:
YOU can enable hundreds of Canadians to gain the knowledge, skills & strategies needed to welcome and support hundreds of refugees in their vitally important first year here.
YOU can ensure that sponsors receive extensive training & mentorship to be well-prepared to help people who have endured great hardship.
YOU can fuel sponsors as they help newcomers find housing, health care, learn English, enroll children in school, find employment & access community supports.
DONATE to any TEAM at https://p2p-can.keela.co/walk-n-roll-for-refugees
OR JOIN a TEAM!
JOIN TEAM 1:
Island Refugee Riders: This team is meeting on Toronto Island to cycle the islands at a leisurely pace. They will cycle back and forth and at the end of the afternoon stop for a BBQ at St. Andrew-by- the-Lake. The team is varied, including participants from St. Anne's Anglican Church, Gladstone. To join, contact Stephen Drakeford: spdrakeford@gmail.com.
JOIN TEAM 2:
The High Park/West End Riders Team will meet at the southwest corner of Bloor St and High Park Ave. (north entrance of High Park) at 10:00 am and bike east along the Martin Goodman waterfront trail to Tommy Thompson park. Bring a packed lunch or stop for snacks along the way. They will return along the same route, for a total of approximately 25 km. To join, contact Nora Klemencic: nora.klemencic@gmail.com or Sandra Seaborn: s.seaborn@gmail.com.
Related Events