Medical Assistance in Dying Information Session
November 16, 2022 @ 7:00 pm

-

9:00 pm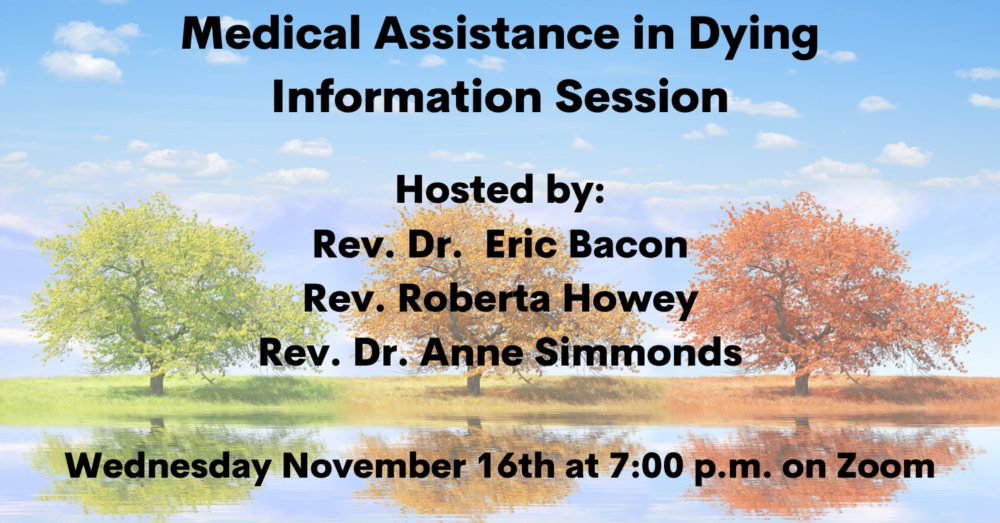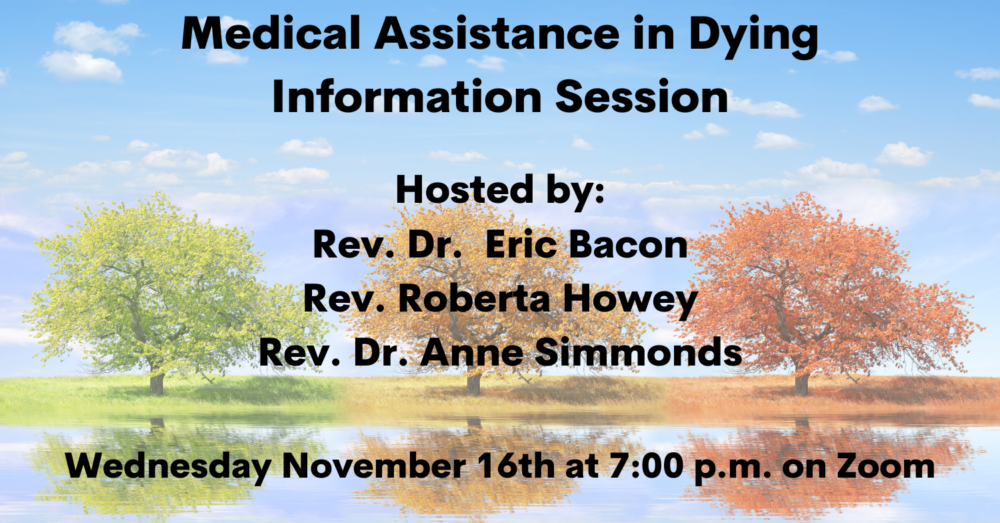 Following up from the excellent podcasts that Rev. Roberta Howey has produced on the subject of medical assistance in dying (MAID), Rev. Dr. Bacon will be joining Rev. Howey in a ministry forum on the above date. We will be joined by our guest the Reverend Doctor Anne Simmons who brings a wealth of experience in the area of death, dying and the management of grief. Our plan is to have three brief presentations followed by a Q & A session.
In 2016 the Canadian Parliament passed legislation as Bill C-14: An Act to amend the Criminal Code and to make elated amendments to other Acts (Medical assistance in dying). This legislation now guides how such medical assistance can be provided when eligibility criteria and conditions are met. It has increasing implications for spiritual care practitioners and a learning curve that necessarily gives rise to personal discernment as well as associated caution. Although death and dying isn't a subject with which all are comfortable we believe that, from a pastoral care perspective, this legislation could impact our lives as individuals as well as the lives of loved ones.
In the event that you wish to submit questions before the event please send them to me at eric@lawrenceparkchurch.ca.
MAiD Information Session on November 16th. Click here to access the Zoom Link
https://us02web.zoom.us/j/81855833976
Meeting ID 818 5583 3976
If you are having trouble with the link on your computer, call 647 374 4685 meeting ID 81855833976#
Related Events