[Apple Podcasts]    [Spotify]    [Stitcher]    [Google Podcasts]
Episode Synopsis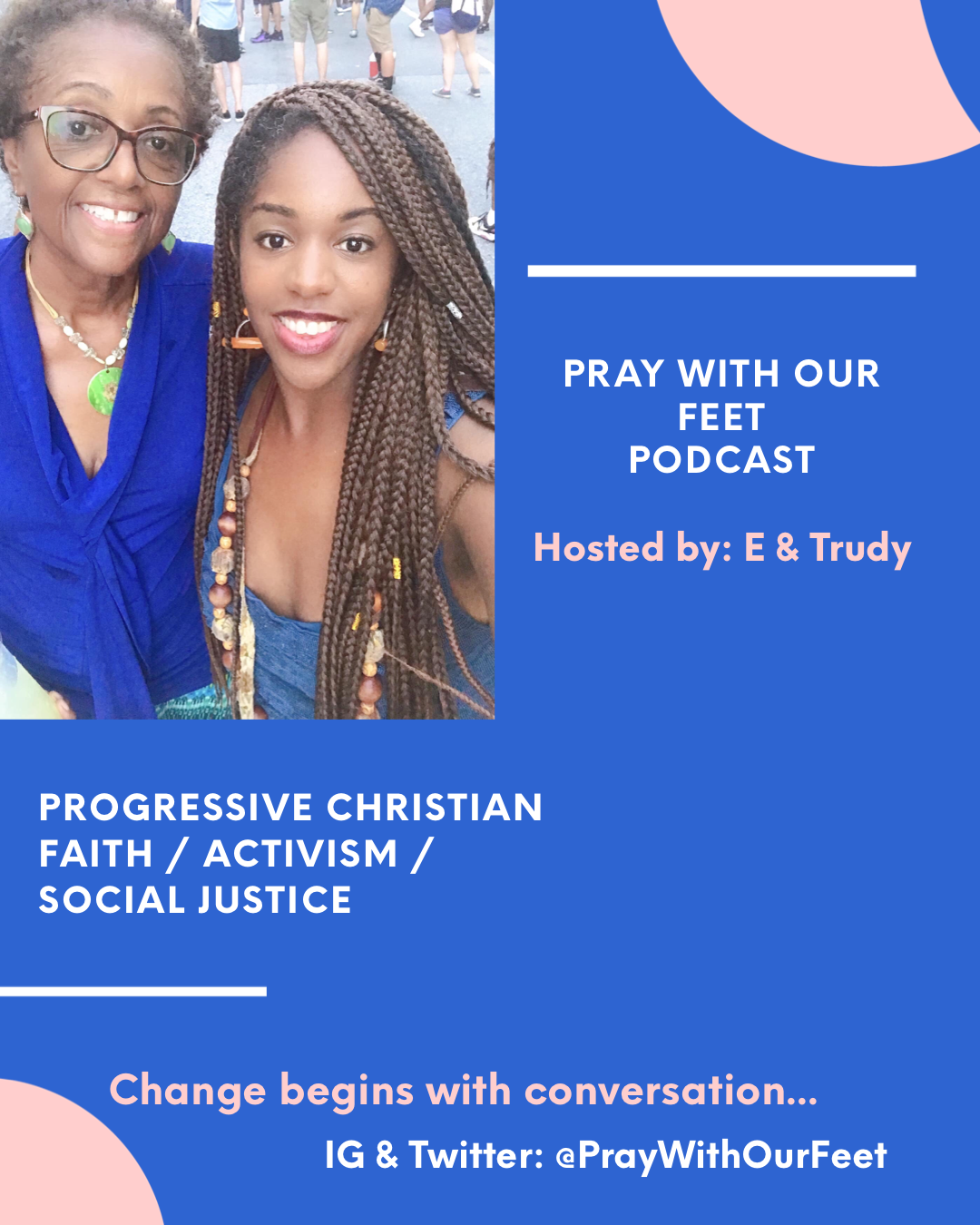 Special guest Emelda De Coteau of Pray with Our Feet sits down with Bri-anne (across the Internet) to talk about the revolutionary power of joy and love.
Emelda is a loving wife, mama, creative, and believer seeking God anew in each moment. Although based in Baltimore, this daughter of a Honduran immigrant feels at home throughout the world.
She leads Pray with Our Feet (PWF), an online community lifting up the intersection of progressive Christian faith and social justice; she co-hosts the PWF podcast  with her Mom, Trudy. Emelda also serves as founder of Women Creatives Chat, a community centering wellness and empowerment for women of all artistic disciplines through events (both online and live), workshops and mindful products and services. 
Pray With Our Feet on Instagram
Support the work of Pray with our Feet  by donating on Venmo:
https://venmo.com/Emelda-Trudy-PWFPodcast
Scripture
Isaiah 61:1-4, 8-11, read by the Rev. Ryk Brown from the Bruce Trail in Hamilton, Ontario.
John 1:6-8, 19-28, read by the Rev. Ruth Noble from Monarch Park in Toronto, Ontario.
Music
Beauty Bright by Drew Brown.
Raise a Voice (Hear it Echo) by Emorie.
Music used with permission.
Words
"The Wilderness is the Birthplace of Joy" by Sarah Are from A Sanctified Art.
Feature Image
—
Where to Listen
Apple Podcasts
Spotify
Stitcher
Google Podcasts
…and just about anywhere you listen to podcasts.
Find Shining Waters Regional Council Online
Shining Waters Regional Council Website
Facebook
YouTube
Instagram