Regional Council Meeting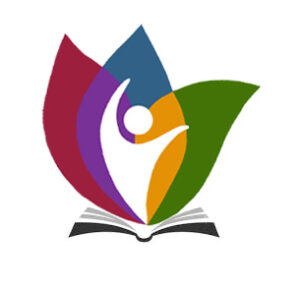 ​
To each is given the manifestation of the Spirit for the common good, 1 Cor 12:7
Registration is now open for the Regional Council annual meeting being held virtually May 27th and 28th from noon to 5 p.m. each day. Register by clicking the button below.  Check out the meeting resources, including draft Agenda, on the Shining Waters website HERE.  Don't forget to register your Regrets if you are unable to attend the meeting.
The Celebration of Ministries service is taking place on Sunday, May 29th, and in-person attendance will be by invitation.  Everyone is welcome to join the live-stream from St. Paul's Orillia at 3 p.m.
Invitation to the United Church
The National Indigenous Church (NIC) is inviting the wider United Church to meet with them on Wednesday, May 11th at 7 p.m. on the proposal submitted to General Council 44 titled, Restructuring of the Indigenous Church. To register and receive the Zoom link, email LVillegas@united-church.ca.   
CLICK HERE for the poster for more information. 
Social & Ecological Justice Commission
Guaranteed Livable Income (GLI) Signs – The United Church of Canada's GLI campaign produced signs supporting a guaranteed livable income this past year. Shining Waters Regional Council supported the initiative by purchasing signs for communities of faith or members that might be interested in posting these signs during election times. If you or your community of faith are interested in receiving a sign, there are 50 of them at the Shining Waters office in Guthrie.  Please contact Jeffrey Dale (Minister for Justice and Faith Formation) or Rachael Howes (Executive Assistant and Administrative Support) and we will ensure that you receive a sign.
Communities of Faith Commission
A reminder that the next dates set for the Commission to consider communities of faith governance documents are June 7 and October 4. For those communities of faith revising or updating constitutions or governance models please include information on the difference from the previous version, the rationale behind the changes,  what it is you are seeking to address, and why you saw the need to make the changes.  Please email your documents to Rachael Howes at rhowes@united-church.ca. 
Mission Support Grants at work in the region
Moorelands Kids is an innovative children's charity empowering kids from low-income neighbourhoods to transform their lives.  Shining Waters has been pleased to support this ministry through a Presbyteries of Toronto Conference (PTCC) grant.  Read their thank you letter HERE to find out the impact of that support.
Stone Soup Network (SSN) is a National organization that began in Toronto's vibrant west end (Parkdale-High Park).  SSN invites businesses to share products and services with neighbours in need. Shining Waters has supported this ministry through a Presbyteries of Toronto Conference (PTCC) grant.  Read their thank you letter HERE to see how they utilize the funding

Coaching and support to meet your stewardship needs.
Module 2: The Giving Program
Invite people to intentionally and prayerfully consider their giving.
Run a successful congregational giving program.
Increase financial resources available to your community of faith.
Develop generosity as a spiritual practice.
Gather a small team (3 people + the minister, or key leader) from your community of faith and join in two weekly sessions to begin building a giving program tailored to your congregation, and then on-going coaching while you run your successful program.
Geared for those running a giving program between August 2022 – February 2023.
Cohort A: Tuesday May 24, May 31 from 6:00 p.m. to 8:00 p.m. EDT
Cohort B: Wednesday May 25, June 1 from 3:00 p.m. to 5:00 p.m. EDT
More information about this module is found on the Congregational Giving Program module Do It With Us webpage.
Registration through United In Learning will open for this at the end of April!
Resources are available on the Congregational Giving Program module Do It Yourself webpage.