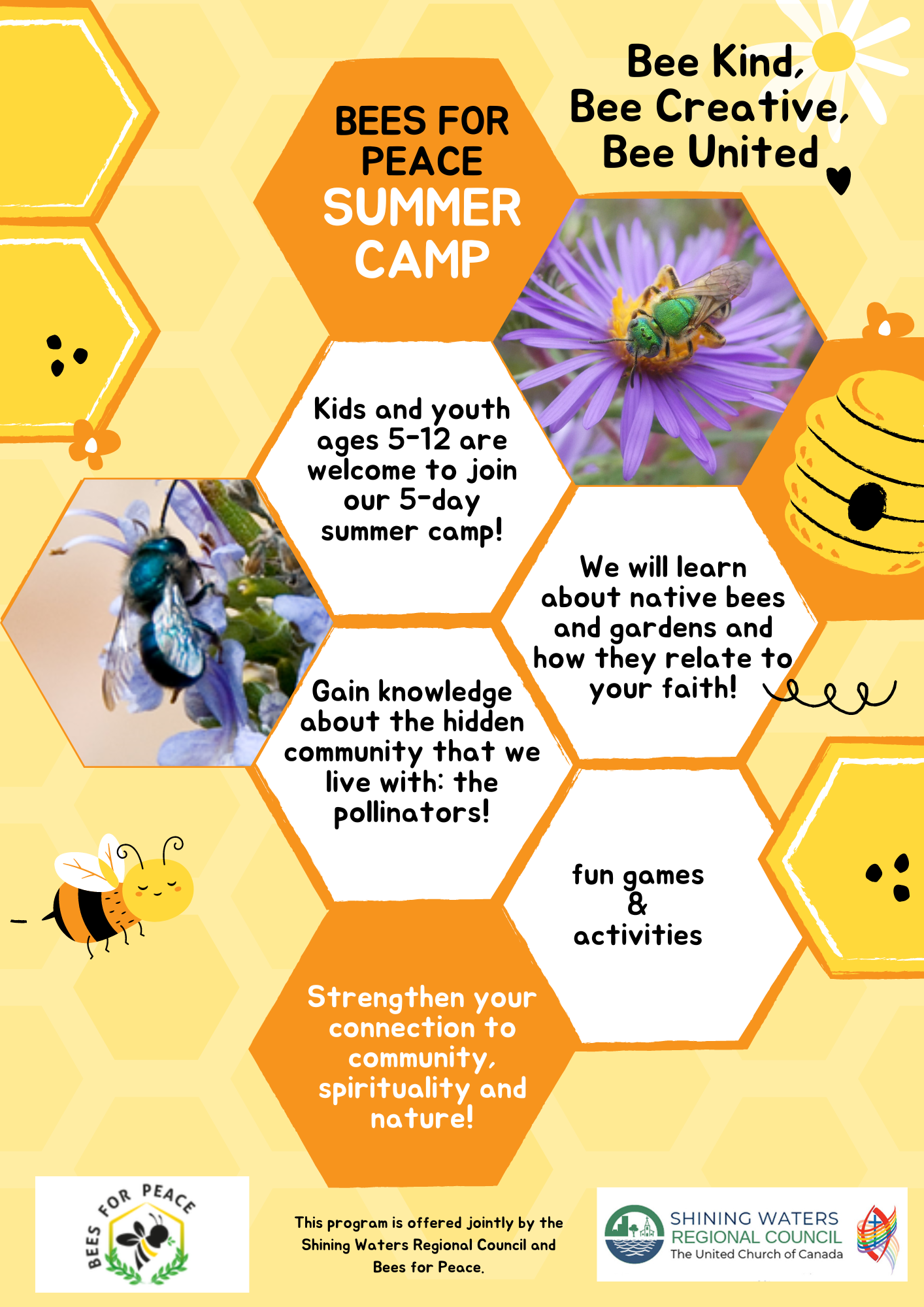 Bees for Peace and the United Church of Canada Shining Waters Regional Council are sponsoring 5-day summer camps, where kids and youth ages 5 – 12 will learn about bees and native plant gardens, how they relate to our faith and support our world.
Our planned activities will help build community among camp participants, strengthen their connection to nature and nurture in them values such as teamwork, generosity, wonder towards the natural world and appreciation of differences. Camp participants will also go home with clear instructions for how to plant their own native plant garden in the fall and the enthusiasm to make it real!
Themes include peaceful communication, the celebration of diversity, avoiding food waste and increasing food security, habitats for bees and humans, fighting climate change, and community and the web of life. Bee-specific topics include bee communication, diversity and biology, pollination and nectar, bee nests and bee hotels, effects of climate change on bees, and how-to's for native plant gardening.
We will also have modules available that can supplement an already chosen curriculum.
You may subscribe to the Bees for Peace newsletter here: https://www.beesforpeace.org/support-us.html
Registration Form Bees for Peace Summer Camp