Shining Waters Regional Meeting Youth Program
We are hoping that you will join us for the Youth at Shining Waters Regional Meeting this year in Barrie, from Thursday May 23 to Sunday May 26, 2019.
You may be asking yourself, "What is this Regional Meeting?" The Shining Waters Regional Meeting will be the first meeting of the newly established Shining Waters which stretches from the shores of Lake Ontario in Toronto up to the shores of Georgian Bay in the Muskoka area. We will be gathering together this year to engage ourselves in our commitment to building the best possible United Church, and we need you, the youth of Shining Waters to join us and have your voices heard. It is a separate program for youth aged 12-17 and young adults aged 18-25.
This year the themed focus is 'Creating Connections' and it is our hope is that as a new region we will be able to create connections from all over the region through engagement in conversation, community events and chances for public witness. This year the Youth Program will begin on Thursday night with activities and time for conversation. The youth program will also host amazing guest speakers like: Natalie Harris (Barrie City Councillor, Brainstorm Podcast, Author and Mental Health Advocate). There is a cost of $60 per person to participate.
This is your chance to have your voice heard, and we would like to hear the voice of every single community of faith in Shining Waters Region! Come for the meeting, join in on the experience and help us build the United Church that you see us being!
REGISTRATION HAS NOW CLOSED! If you require more information please contact Jeffrey Dale at jdale@united-church.ca. We look forward to seeing you in May!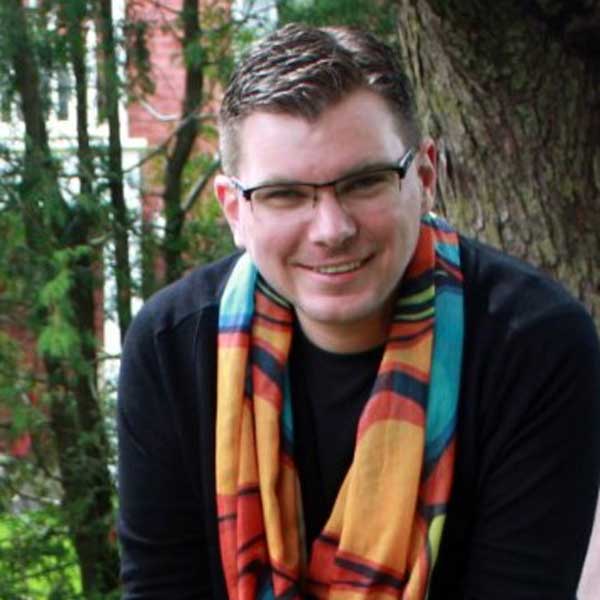 If you have any questions please contact:
Jeffrey Dale
Youth Ministries Coordinator
Phone: 647-382-6824
jdale@united-church.ca
Jeffrey works with Communities of Faith and those interested in youth ministry to assist in the animation of children and youth ministries in the local community and throughout the region; oversees the Camp Awesome Program, Youth at the Regional Meeting, and youth engagement in arts and justice ministries.
Read Jeffrey's bio