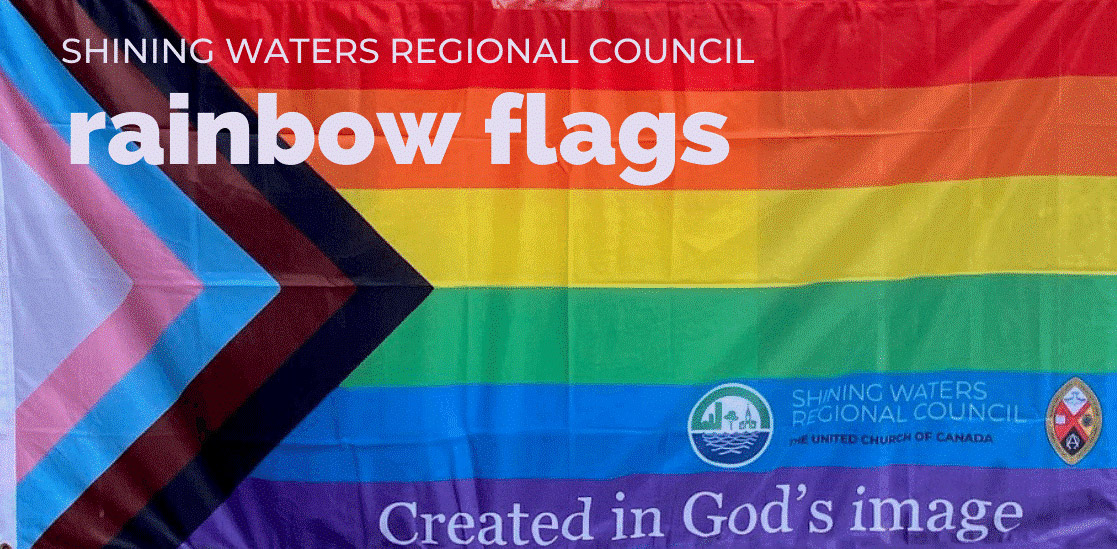 Request a Flag
These flags were blessed at the Affirming Ministries Celebration
Creator of the universe, God of steadfast love
Your rainbow holds the promise of the everlasting covenant
between You and creation. We are whole and we are holy.
Bless these rainbow flags, rich with diversity
that we will share across our region
to serve as visible signs of welcome.