A message for all members of Shining Waters Regional Council, and to staff for information.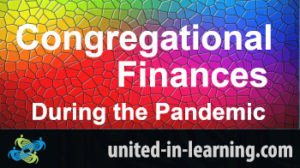 Join us on for up-to-the-minute information on wise ways to manage the financial impact the pandemic is having on our congregations.
-what the 75% Federal funding announcement means to your congregation and how it will work
-avoiding or minimizing layoffs and what to do
-United Church of Canada bridge funding program – just approved best practices in sustaining revenue and preserving cash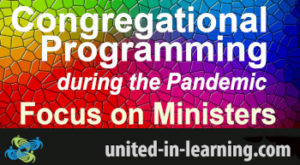 Congregational Programming During the Pandemic
Tips on making the most of worship online during the Pandemic
Thursday April 2, 2020  3:30 pm ET / 12:30 pm PT
Join in on April 2 for some expert tips on making your online worship a meaningful experience for your members and those who are tuning in for the first time.
What you need to get started: less than you think
How to really engage with your audience rather than just broadcast
Copyright advice and warnings
Time for questions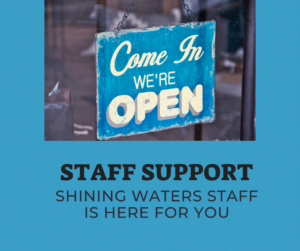 SHINING WATERS STAFF SUPPORT
Here's a quick reference for support related to the pandemic situation.
Staff Lead: Support to the Region and Communities for Faith
(Governance, Finances, Emergency planning)
Jody Maltby
is the first point of contact for communities of faith.
Phone: 416-231-7680 | 1-800-268-3781 Ext. 6226
Pastoral Relations Ministers
(Pastoral support for Ministry Personnel, Guidance for M+P committees)
Dale Hildebrand
(South of HWY 407)
Phone: 416-231-7680 | 1-800-268-3781 Extension: 6261
Todd McDonald
(North of HWY 407)
Phone: 416-231-7680 | 1-800-268-3781 Extension: 6235
Minister for Support to Communities of Faith and Cluster and Network Animation
(Community ministries, Connecting with other communities of faith, Indigenous Communities)
Karen Hilfman Millson
Phone: 416-231-7680 | Toll Free: 1-800-268-3781 | Extension: 6233
Youth Ministries Coordinator
(Youth and children's programming, worship resources, camping ministries)
Jeffrey Dale
Phone: 647-382-6824

Minister for Communications and Community Engagement
(Zoom video conferencing, social media, migrant churches)
Susie Henderson
Phone: 416-231-7680  |  1-800-268-3781 |Extension: 6262

Stewardship and Gift Officer
Phone: 416-231-7680  |  1-800-268-3781 |Extension: 6227
Cell: 416-779-7745