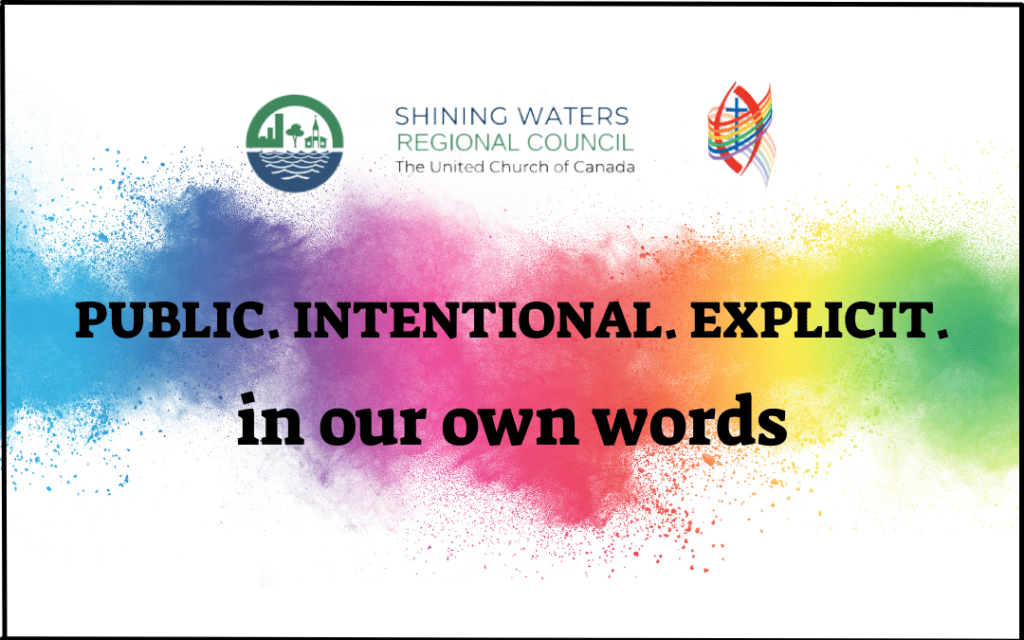 Thanks to everyone who contributed a video and attended our event to share your stories of what it means in your place to be public, intentional and explicit in your affirming journey.  View our video library of stories here.
We invite all Affirming Ministries to continue to add stories to our collection.  Send us a short video (maximum three minutes) and we will add it to our video album.  We hope this is inspiring to communities of faith who are just starting out as well as those who have been on the journey for a longer time.  We will share these examples with the wider community during Pride month in June 2022.
If you are not yet an Affirming Ministry you can learn more about the process from Affirm United and reach out to your Affirming neighbours as well.
We will share another update in May as plans to celebrate Pride across the region emerge.
P.I.E. VIDEO LIBRARY