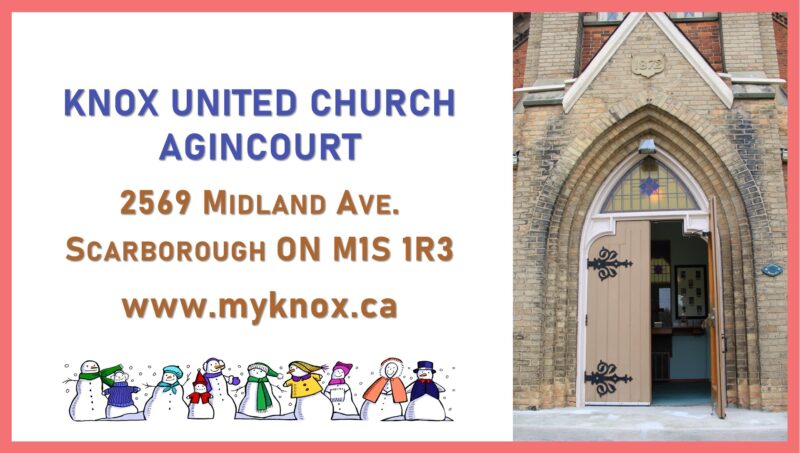 After many months, Knox returned to in-person worship for Advent 2, 3 and 4. The Knox Council suspended in-person worship services indefinitely on December 20. This was done for everyone's safety and in response to provincial guidelines.
Sunday, January 30: Fourth Sunday after Epiphany
Scripture: Jeremiah 1:4-10
Rev. Bright Yun's Message: Stay Positive toward Yourself!
Please join our service at www.myknox.ca