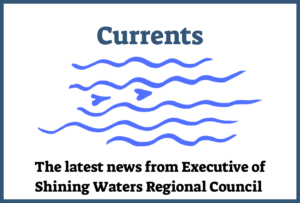 Currents follows the recent meeting of the Shining Waters Regional Council Executive held on Wednesday, June 3, 2020.
Minutes from all commissions and committees are posted here, once they are approved. In the meantime, here is the latest decisions:
The Executive passed a motion that the in-person regional meeting currently scheduled for October 16 – 18, 2020, be moved to an online meeting, and include a Celebration of Ministries service held online. Details are still to be determined.
---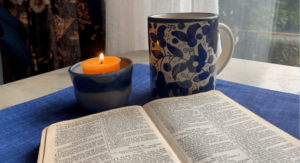 Lay Leaders' Gathering This Week
Shining Waters is inviting you to a scheduled Zoom Lay Leaders' gathering to be held on Thursday, June 4, starting at 7 p.m.
Guest speaker: Rev. Karen Ptolemy Stam, on creating a transition steering team
Please note: This will only be a 25 minute meeting, as regional staff are going to participate in the Bystander Intervention training. All are welcome to join them as a way of responding to the second major issue on our minds and hearts of racism. See below for more infomation and to register.
Link to Join Zoom Meeting
https://united-church.zoom.us/j/98417240222
Meeting ID: 984 1724 0222
Or join by phone, dial by your location
+1 647 374 4685 Toronto
+1 647 558 0588 Toronto
855 703 8985 Canada Toll-free
---
Bystander Intervention Training
Thursday, June 4, 2020 from 7:30 pm to 9 pm
A free webinar led by the Council on American-Islamic Relations and sponsored by the Toronto Chapter of the National Association of Japanese Canadians.
Racism and discrimination live in Canada. If you have witnessed racial harassment or aggression and didn't know what to do or how to respond, this webinar can help equip you for the next time. Because there will be a next time.
Participants will learn about the history and principles of non-violence and practice specific de-escalation techniques as a bystander in a variety of scenarios. Pre-registration is required.
UPDATE: This webinar is now full, you can see the recording of the webinar on YouTube here: http://www.torontonajc.ca/photos-video-2/
---

"George Floyd's words, 'I can't breathe,' continue to ring in our ears."
Church Leaders Acknowledge the Racism in Their Midst: In response to the demonstrations across the United States and Canada in the wake of the death of George Floyd in Minneapolis, the leaders of the Evangelical Lutheran Church in Canada, the Anglican Church of Canada, and The United Church of Canada have issued a joint letter. Moderator Richard Bott calls on White members of the church "to commit ourselves to this work, for everyone's sake."  Read more here…
---
Congregational Finances United In Learning Webinar
As of the end of May this weekly series has been suspended. It will return if/when there are any new financial updates to offer. You can find more information and a link to their YouTube channel here.
Congregational Programming Webinar
Thursday, June 4, 3:30 PM 
These weekly webinar sessions from United in Learning are for ministers and church leaders, with just-in-time skills and reflections intended to help us all respond to the unusual situation we find ourselves in. This week's topic continues the discussion of opening our buildings.
---
Virtual Sunday School
Sundays
9:30 AM – 10:00 AM
Songs. Stories. Discovery.
For Zoom Link Contact:
Jeffrey Dale
Youth Ministries Coordinator
Shining Waters Regional Council
---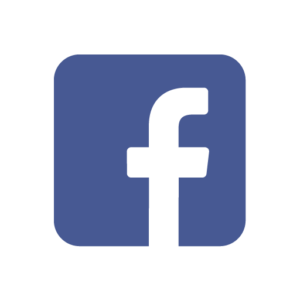 Consider liking and following us on our SWRC Facebook page! Lots of timely information shared there on a regular basis. Like our page and join the conversation!
---
Visit our COVID-19 page | Find us on Facebook | Add Your Community Event to our Calendar. | United Church of Canada COVID-19 | #uccancovid19 | + Be assured of our prayers.