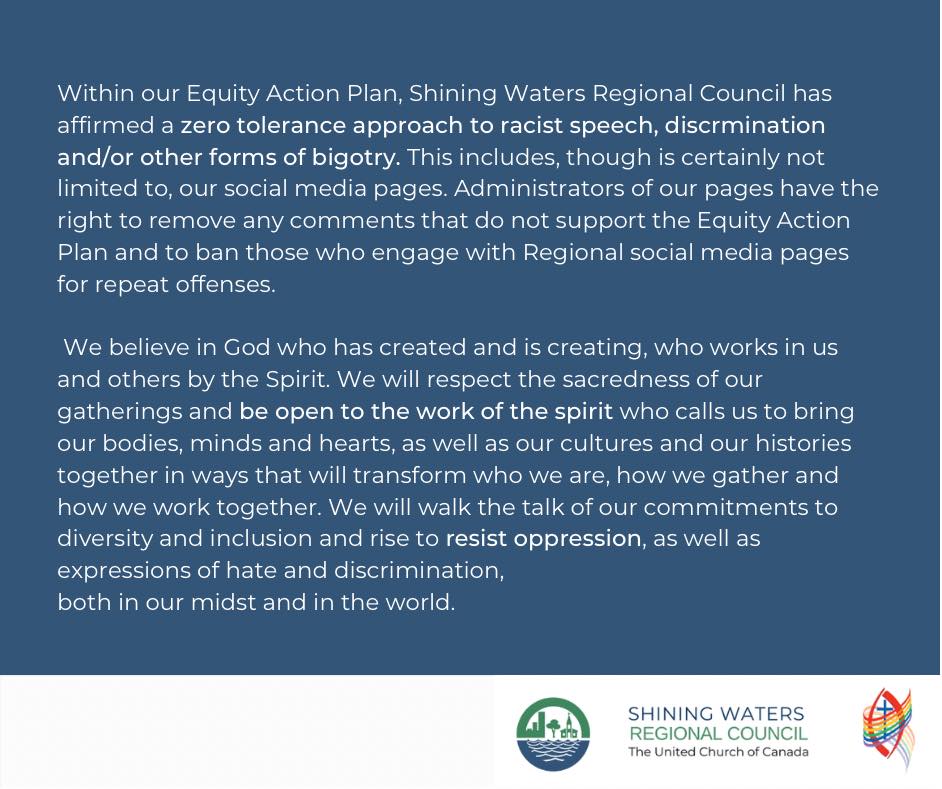 What you can expect from our online updates
Our accounts vary in terms of frequency and content, but usually publish a few times a day on weekdays (but not usually on holidays observed in Ontario). We'll publish helpful information and link you to more detailed information and resources when available. Some accounts do not respond to public replies (e.g. an @-reply on Twitter or a comment in a Facebook status update thread) or direct messages. Please see our staff contact page if you
Things to consider
Accounts will be monitored during normal business hours, unless otherwise specified — during this time we will try to respond to your questions.
Comments which do not follow our Terms of Use or one or more of the following rules may be removed, and users that ignore these comment policies may be banned.
For any matter that is confidential, or too complicated for posting to the public, please contact us via the web feedback form on our website.
Depending on the volume of posts received, we cannot commit to responding to everyone.
Don't forget that the social media service providers (such as Twitter or Facebook) also have additional or different terms of use. You should carefully review the terms and conditions that apply to you before obtaining the particular service.
Although we will work hard to help you, we can't guarantee that we will understand your question completely or answer it accurately. By contacting us through a social media site, you acknowledge that any response we provide to you through the same site:
is intended to provide helpful information or resources
is not considered to be definitive advice or guaranteed to solve your issue
Links to other websites
We may display links to other websites because they may be of interest to you. Just to be clear, providing a link to them doesn't mean that we endorse or recommend them to you.
Also, since these other websites are controlled and maintained by other people, we can't be sure that the link will still work when you click on it or that the service or content is useful, appropriate, virus-free or reliable. Therefore, you need to decide for yourself whether you want to follow any link or to agree to receive or rely on any service or content that is made available to you.
Warranty disclaimer
Use of our social media sites and their contents is at your own risk. They and all of their content are provided "as Is". You must not rely on any content published on or linked from our social media sites without first making your own enquiries to verify it is accurate, current and complete. We do not make, and expressly disclaim, any representations, warranties, covenants and conditions, express or implied, arising out of operation of law, course of performance, course of dealing, usage of trade or otherwise, including any express or implied warranties and conditions of: merchantability; merchantable quality; fitness for a particular purpose; non-infringement; safety; quality; freedom from defects or that defects will be corrected; uninterrupted, virus-free or error-free use of our social media site; or accuracy, currency, reliability, completeness or appropriateness relating to the content of them.
Limitation of liability
Under no circumstances will Her Majesty the Queen in Right of Ontario or the members of the Executive Council and their employees, agents and independent contractors have any responsibility or liability for any loss or damage whatsoever (including without limitation direct, indirect, special, incidental, consequential, punitive, exemplary or other damages, and including without limitation to any loss of profit, costs, expenses, harm to business, business interruption, reputation, loss of information or programs or data, loss of savings, loss of revenue, loss of goodwill, loss of tangible or intangible property, legal fees or legal costs, wasted management or office time or damages of any kind whatsoever), whether based in contract, tort, negligence or any other legal basis, arising out of or in connection with our social media sites, any linked website or linked social media platform (including without limitation any damages suffered as a result of the use, inability to use or failure of, or any omissions or inaccuracies on, our social media sites, any linked websites or linked social media platforms, or any of the services or content of the foregoing), even if the Government of Ontario has been specifically advised of the possibility of such damage or loss, or if such damage or loss was foreseeable.
General
The Government of Ontario reserves the right to supplement, remove or modify these Terms of Use at any time and from time to time without notice. Please check this website regularly for any changes. If you continue to access our social media sites following a change to these Terms of Use, you will be deemed to have accepted the changes.
If any term or condition set out in these Terms of Use is held to be invalid, unenforceable or illegal for any reason, the remaining terms and conditions will continue in full force.
These Terms of Use are governed by the laws of the Province of Ontario and deemed to be entered into by you in the Province of Ontario.
Thank you for helping us foster a respectful exchange of ideas!