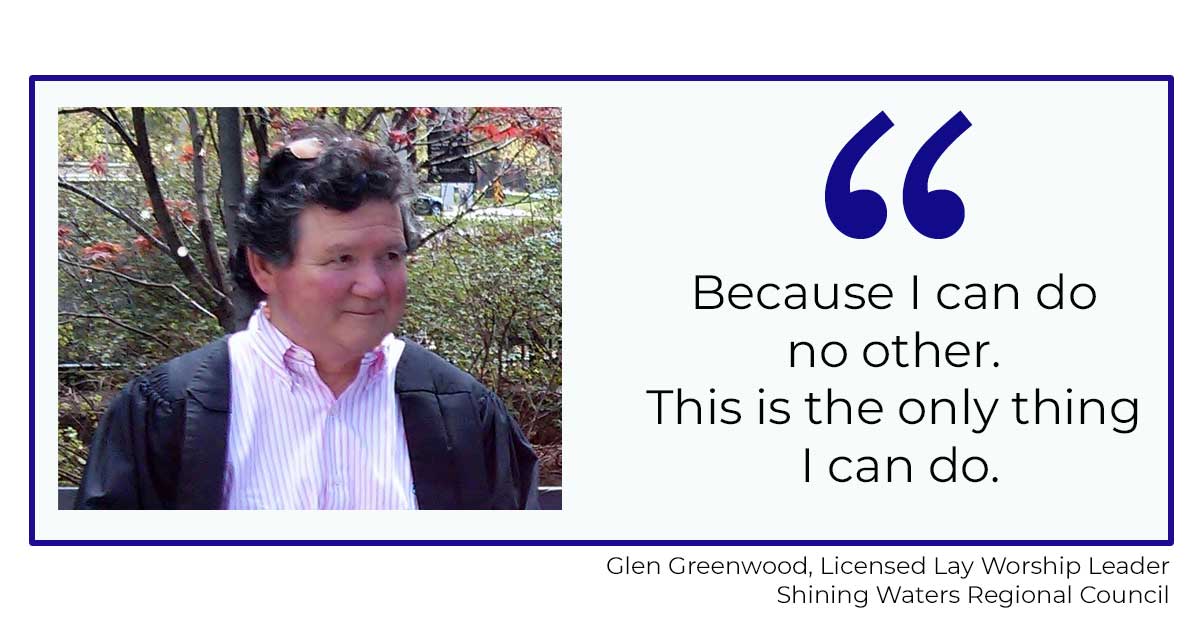 Deep, contagious, extraordinary love. That's what two Licensed Lay Worship Leaders (LLWLs) exude when they talk about their ministry. "I love to preach the gospel of Jesus," says Glen Greenwood, who serves congregations in Toronto, "I think I'm called to do it—and I like to do it."
Pat Edmonds, who serves Barrie and the wider area, also quickly becomes animated when asked to talk about her work. "It both excites and energizes me," she says, adding that it brings a happy spark to her post-retirement life after a long career in education.
Both leaders discovered their passion through pulpit supply. Filling in for ministers over summer break and after the chaos of the Christmas season helped them discern their call.
For Glen, who delivered his first sermon when he was just 15 years old, that sense of call wasn't one he could shake. Later, as part of his job in sales, he would drive by Emmanuel College, and as he did, he would dream. "I don't know if you would call it a vision," he reflects, "but I always saw myself standing in front of the door and walking in." It took the encouragement of a mentor, but he did eventually pass that threshold in 2010, earning himself a lay certificate in theology. He then applied to become a LLWL with the United Church.
His is not the traditional route. No extensive theological education is necessary to become a LLWL—just that deep sense of call coupled with leadership gifts—although those interested in stepping forward as lay leaders do receive some training.
For Pat, the training has been delightful: an experience of sharing thoughts and exchanging ideas with like-minded folks. She uses words like "fun" and "fantastic" to describe the course, adding that she learned as much from her fellow participants as she did from the leaders. Study programs are currently offered both at United Church education centres, such as Five Oaks Retreat Centre in Paris, Ont., and online, through United in Learning.
But the lure of lay leadership also lies in the way the learning continues well beyond the earning of credentials. For Pat, the push to be always questioning, engaging, and imagining is part of what drew her to the work in the first place and continues to compel her: "It forces me to study the scriptures and use the resources and think about things and write. I don't know if I would do that if I didn't have this to do."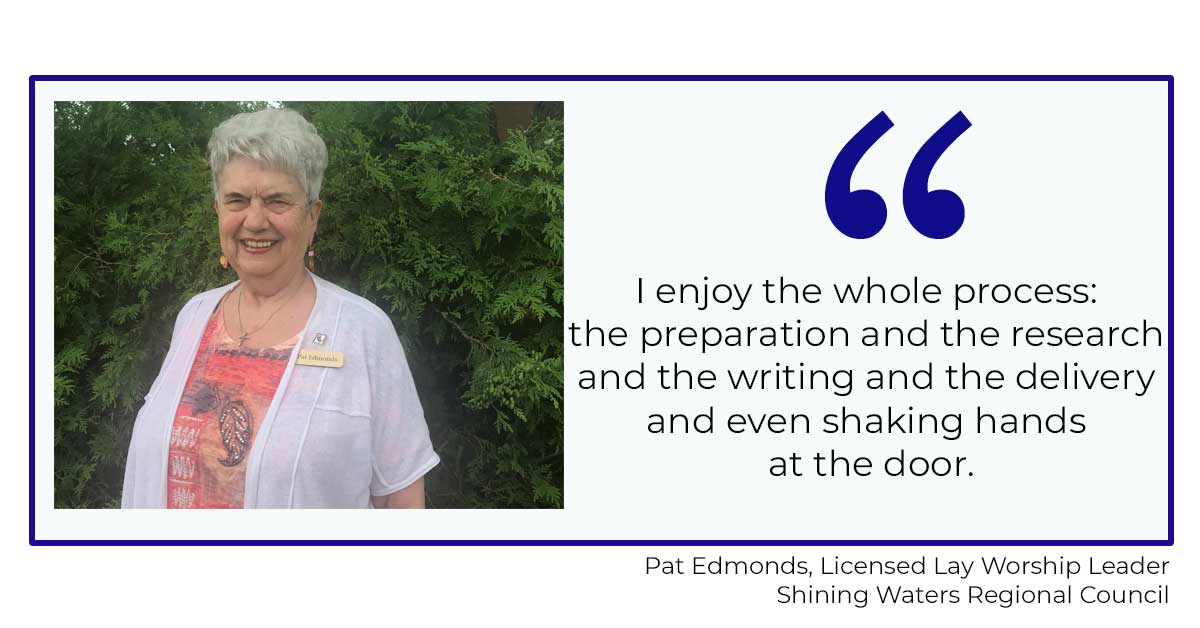 She adds that sustained learning is built into the fabric of lay leadership, which is part of why she finds it so captivating: "I enjoy the whole process: the preparation and the research and the writing and the delivery and even shaking hands at the door. It's such a great retirement job, I tell you!" Glen, who regularly audits courses at Emmanuel College while serving congregations, adds that his own faith has been stretched and deepened through lay leadership.
There are some rules, like not preaching at the same church more than three Sundays back-to-back-to-back and not offering pastoral counselling. Respecting the unique culture of each congregation is also a must. Pat emphasizes that she tries "not to move the furniture, figuratively speaking." But the joys of the job—like witnessing the rich diversity of The United Church of Canada—are ultimately what both leaders lift up.
Getting paid for preaching is another boon. Says Glen with a grin, "The coolest thing was the first time I did it, someone handed me a cheque. I thought, 'I get paid for this? Apparently I'm good enough!'"
Glen practically glows, as does Pat, when he talks about how he is now living into his vision of exploring his faith more deeply. He quotes a friend in offering his final thought on why he does lay ministry: "Because I can do no other. This is the only thing I can do."
---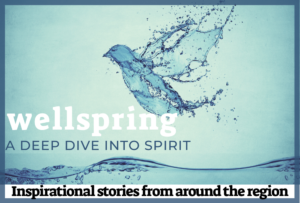 WELLSPRING: A DEEP DIVE INTO SPIRIT is a regular blog from Shining Waters Regional Council, The United Church of Canada, sharing stories of inspiration, revitalization, and innovation from around our region. If you have a story idea please share it with Susie Henderson.