WATCH LIVE: Steps Towards Racial Justice in the United Church
June 10, 2020 @ 1:00 pm

-

1:30 pm

Free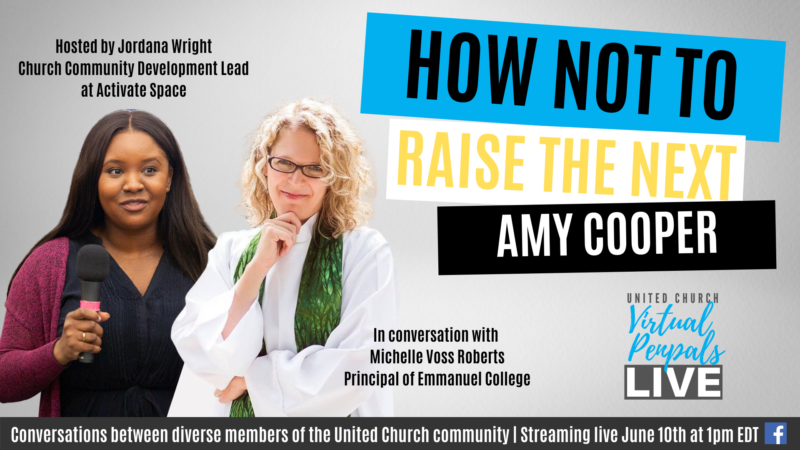 This is essential viewing for United Church community members committed to racial justice.
On this episode of United Church Virtual Penpals we talk anti-Black racism both homegrown and abroad, exploring recent examples like Amy Cooper's potentially death-dealing weaponization of race, and offering concrete steps towards racial justice for United Church communities.
TUNE IN HERE: https://www.facebook.com/JordanaActivatesSpace/videos/166034871569219/
On Wednesday, June 10th at 1:00 pm (EDT)
ABOUT THE GUEST:
Michelle Voss Roberts is the Principal of Emmanuel College. A theological college of Victoria University at the University of Toronto, and the largest seminary of the United Church of Canada.
ABOUT THE HOST:
Jordana Wright leads a placemaking and community development practice focused on introducing new audiences to their local churches, while helping congregations reach their sustainability goals and expand their social impact.
Recommended reading: https://www.cnn.com/2020/05/28/health/parents-raising-white-children-racism-wellness/index.html?fbclid=IwAR1CbEiR5VKbyIcsB_spTtlx6ZIUSuiU0fuqq9fHmMcSEa2-uvzWVchbwas
Related Events