The Sin Fronteras Monarch Butterfly Project A Flight Path Without Borders
May 28, 2019 @ 8:00 am

-

September 4, 2019 @ 5:00 pm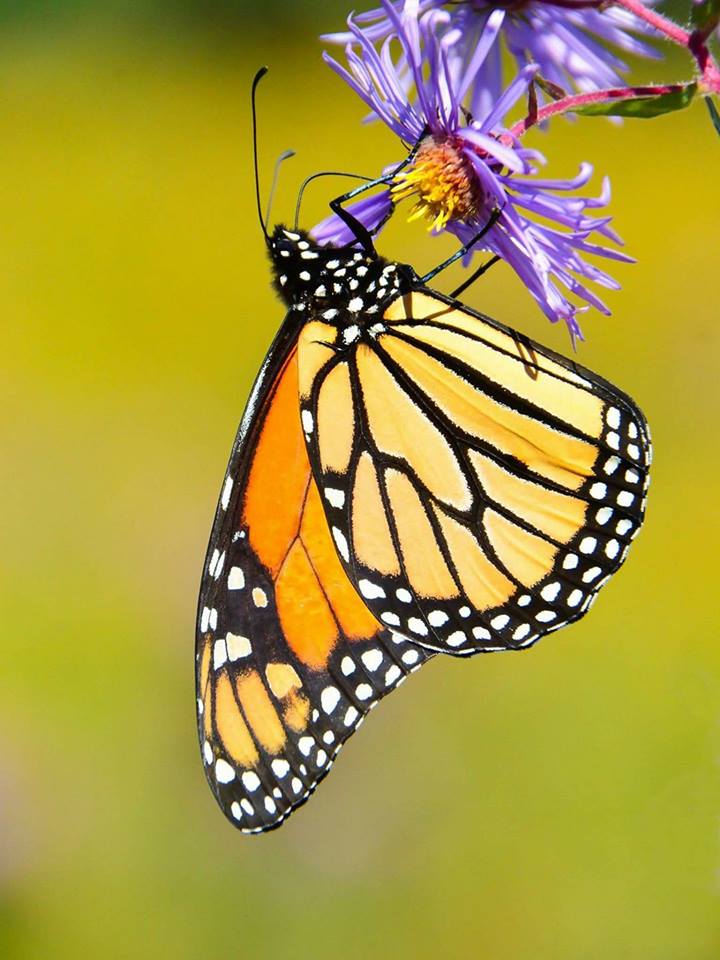 Migration, Eviction, Exile. These topics were already present at Davenport but were highlighted by a Kairos Blanket Exercise (KBE) held in our Sanctuary on August 9 last year in both English and Spanish led by Alfredo Barahona. The participatory exercise illuminated the 500-year history of dislocation of Indigenous people from Turtle Island. This history reverberated among our community members who echoed the prayers to the four corners. Community members also shared their dislocation from the lands of their birth. For some, that dislocation came as a result of Canadian resource extraction practices. Their memory of dislocation is simply to remember where they came from, what they long for, and not to dislocate those who offer hospitality in their new land. In this they claim the metaphor of the monarch butterfly.
The Gardiner Museum invited proposals from the community to reflect on the theme "What we long for" to echo their Ancient Americas collection. We thought we would like to share our community's stories.
Lourdes Fuentes, or Lumy, comes from Monterrey, Nuevo León, Mexico, in a territory of monarch butterflies. Her path in this country is through arts, in more than 20 years with Taller Talento Arte-Sano . She also founded Canada Nos Une, a multicultural organization. These two organizations bring a sense of unity to the community by generating spaces for integration and learning to avoid loneliness caused by migration, supporting participants and new immigrants in the integration, social and cultural inclusion through recreation, art, activism and Life coaching.
Lumy, with the help of Brooke Luff, one of our GBC students and O-Tanheru-shi Ura, a community member, submitted a proposal to share our stories.
Davenport Perth Community Ministry was selected for the Community Arts Space 2019: "Artists-in-Residence: The Sin Fronteras Butterfly Project, A Flight Path Without Borders"
This proposal is to make contact with 1000+ persons in the creation of 1,000 monarch butterflies to create a connection directly with our ancestors and our active community of America, with a cultural, ecologic and migratory conscience.
Details
Start:

May 28, 2019 @ 8:00 am

End:

September 4, 2019 @ 5:00 pm

Event Categories:

Event Tags:

ability, art, children, Church, circle, congregational support, Facebook, film, Indigenous, Pride, social justice, Toronto Urban Native Ministry, water

Website:
Organizer
Phone:

4166543726

Email:

dpcommunityministry@gmail.com
Related Events
July 11 @ 9:00 am

-

July 15 @ 4:00 pm

July 24 @ 12:30 pm

-

1:30 pm

August 8 @ 9:00 am

-

August 19 @ 4:00 pm