Respect and Restore Multifaith Vigil for Climate Justice
September 22, 2019 @ 9:00 pm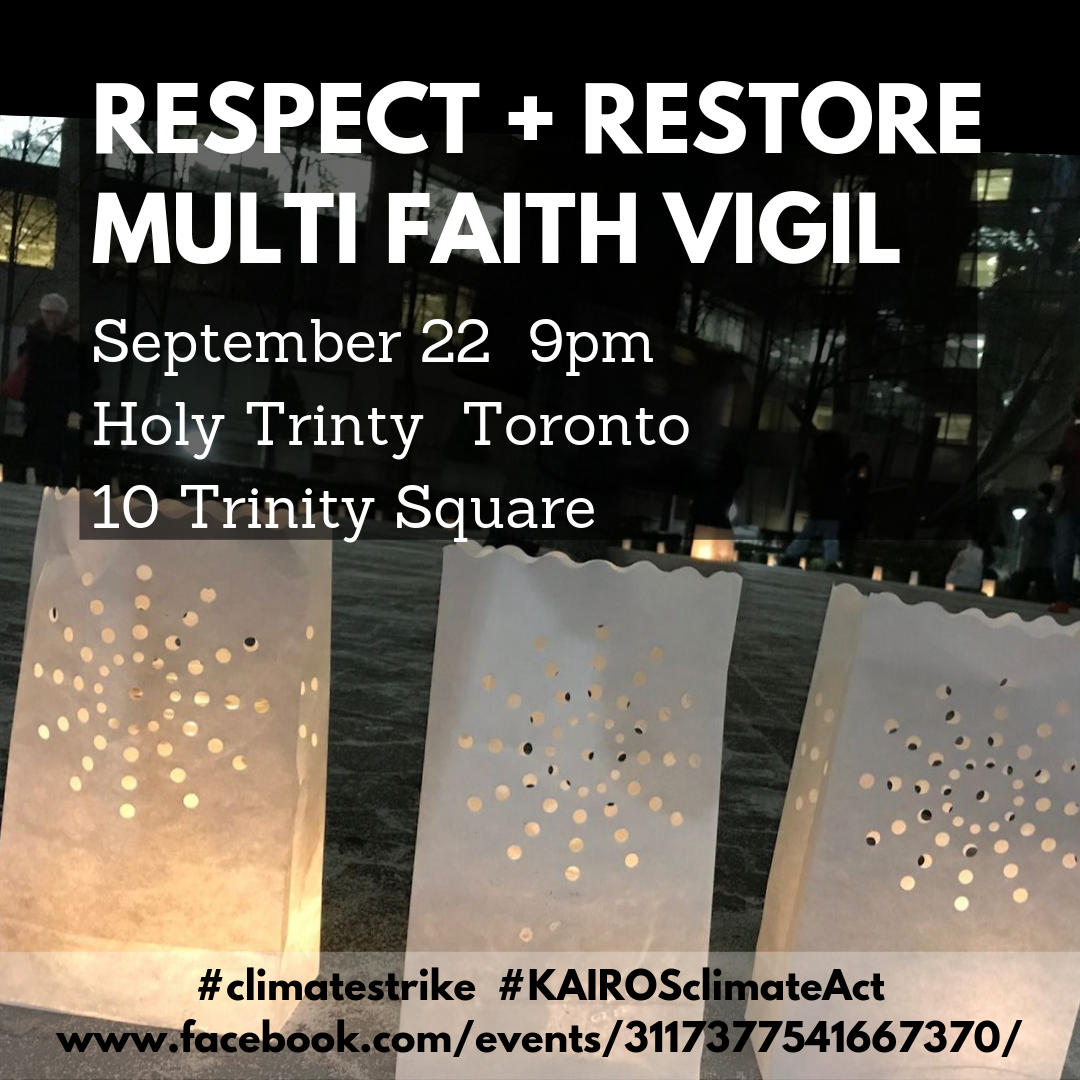 Join us for a time of vigil around climate justice to draw on the strengths of our faith traditions for the sake of the earth, hosted by Holy Trinity, Toronto Urban Native Ministry, Kairos and others.
Following the candle lit walk from Friends House at 60 Lowther https://climatechallenge.ca/events-campaign/multi-faith-service-candle-lit-walk/ Join us at Holy Trinity from 9 PM till midnight.
The vigil time includes both led prayers and informal time for sharing music, community art, prayers, poetry, food and each other's company including a hand drumming and water ceremony led by Toronto Urban Native Ministry, interfaith prayers, a Buddhist metta meditation and a candle light procession to the labyrinth.   Some parts of the vigil will take place outside.
Related Events