JUSTICE, FAITH, AND THEOLOGY: AN ONLINE SEMINAR SERIES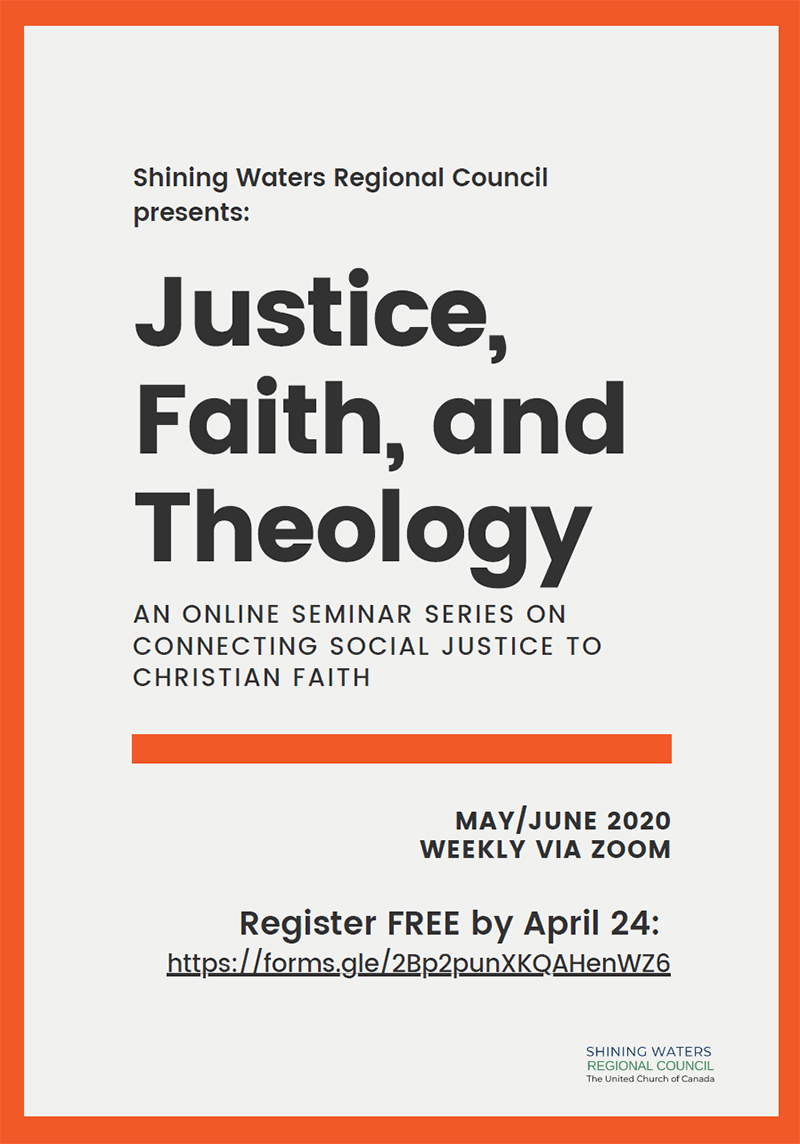 Are you interested in learning about how social justice connects to your faith?
Join us for Justice, Faith, and Theology, a free, weekly online seminar series facilitated by Ren Ito ( SWRC staff, social justice animation). Over the course of several weeks, beginning in May, we'll be discussing different justice issues and approaches from a perspective of Christian faith, as we consider what faithful activism looks like in our world today.
To register, fill out this form by Friday, April 24: https://forms.gle/2Bp2punXKQAHenWZ6
Have any questions? Please contact Ren Ito (rito@united-church.ca).
Related Events