Knox United, Agincourt – Christmas Eve 2020
December 24, 2020 @ 4:00 pm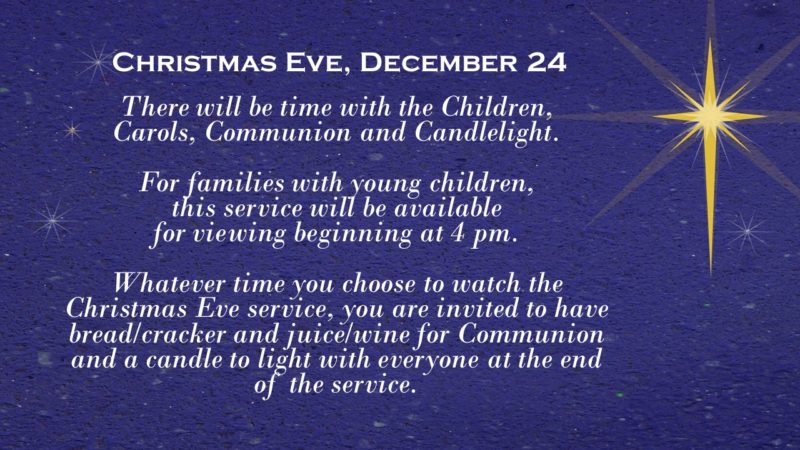 The Christmas Eve service at Knox United, Agincourt, will be available to view beginning from 4 pm at www.myknox.ca .
There will be time with the Children, Carols, Communion and Candlelight.
For families with young children, this service will be available for viewing beginning at 4 pm.
Whatever time you choose to watch the Christmas Eve service, you are invited to have bread/cracker and juice/wine for Communion, and a candle to light with everyone at the end of the service as we sing Silent Night.