Canadian Foodgrains Farm Visit with Grow Hope Danforth
October 8, 2019 @ 3:30 pm

-

6:30 pm

Free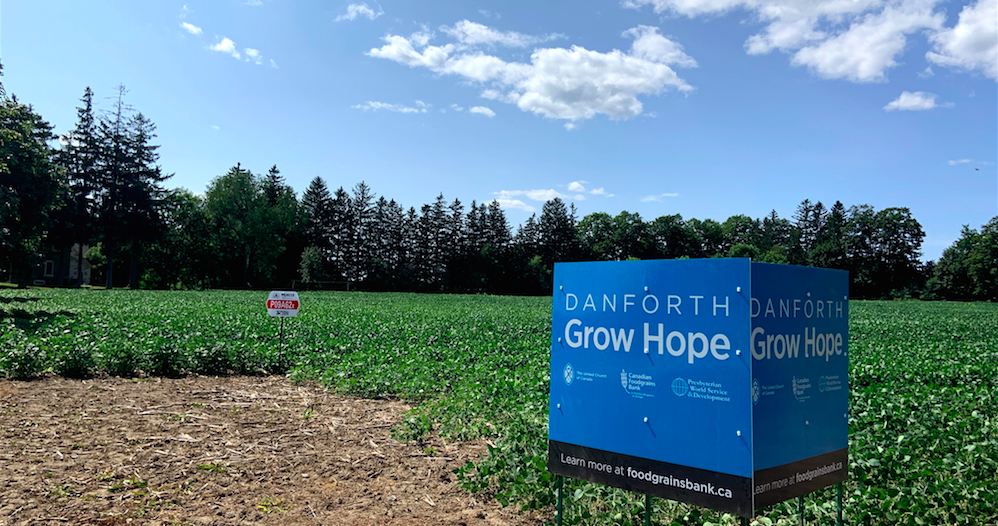 For a second year Grow Hope Danforth is planning a field visit to the farm in Stouffville that grows the crop that we have sponsored through Canadian Foodgrains Bank. We will visit the field and engage in a discussion about the work of the Canadian Foodgrains Bank and how it contributes to end hunger in the world. We will do this jointly with the local Mennonite church, who is doing a similar project to our's. We will share a potluck meal with them in their church after the field visit.
About Grow Hope Danforth:
In 2018, we managed to sponsor 10 acres of land at $500 per acre on a farm in Stouffville. The harvest generated $6,350, which was sent to Canadian Foodgrains Bank and deposited into the United Church account. This was not designated for any particular project but once programmed in food assistance it would be matched 4:1 with government of Canada funds (or 3:1 in agriculture and livelihoods programs) for a maximum total value of $31,750. If you consider that is costs $50 to feed a family displaced in South Sudan, that would be the equivalent of feeding 106 families for six months.
In 2019, we have taken up this challenge again and are hoping to sponsor at least 10 acres on the same farm. We have new participants in the venture as two Presbyterian congregations (Riverdale and Westminster) have decided to join as well as an Anglican church (Church of the Resurrection). We are still in discussions with other denominations in the area to make this a truly ecumenical initiative.
Related Events