75th Birthday of Canadian Council of Churches
September 26, 2019 @ 7:00 pm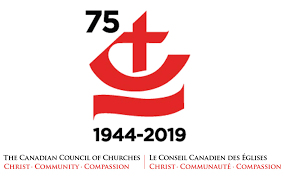 Christ, Community, Compassion: A Public Worship Service in Celebration of the 75th birthday of the Canadian Council of Churches.
Preacher: The Rev. Amanda Currie, Moderator of the Presbyterian Church in Canada
Light reception to follow.
Accessible entrance is located north of the main doors on Yonge. The Yorkminster Park Centre is also wheelchair accessible and is equipped with an elevator.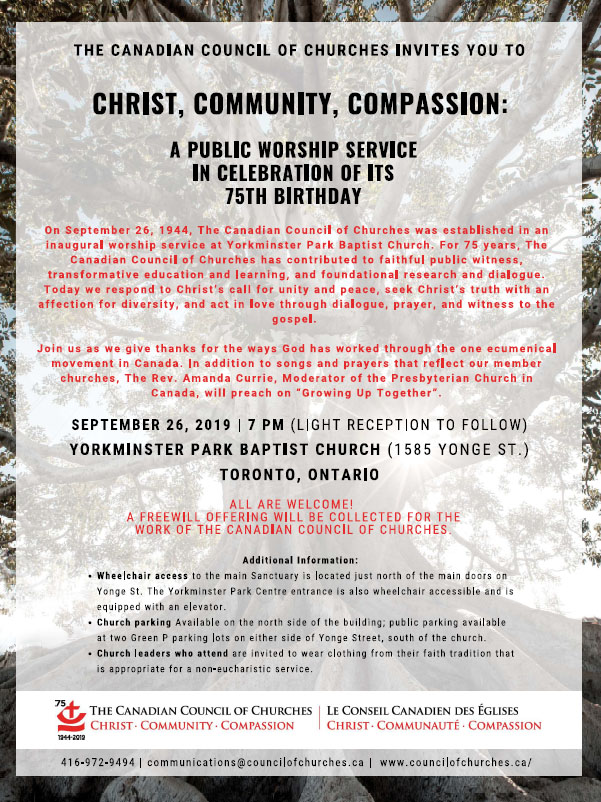 Related Events