Ecumenical Christian Unity Statement 
As Pride Month approaches, there are growing concerns for 2SLGBTQI communities in our churches and society due to a significant increase in hate crimes (in March 2023, Stats Canada reported that in Ontario alone, hate crimes based on sexual orientation are up 107 percent!). Anti- 2SLGBTQI violence is occurring across all municipalities.
The rising trend of anti-2SLGBTQI laws, even in Canada, adds to the urgency. As much of the anti-2SLGBTQI rhetoric is couched within defending religious freedoms, we have a responsibility to speak up.
At the invitation of MPP Wong-Tam, clergy from multiple denominations will issue a joint public Unity Statement on June 6th at Queen's Park.
We invite you to join us by adding your name, below, to the Clergy 2SLGBTQI Unity Statement. We will continue add names all through Pride Month 2023 but urge you to take a minute to sign now so your name can be counted at the June 6th press conference.
Please share this link with supportive Christian Leaders in Ontario, Canada
Questions please email 2slgbtqi.unity@gmail.com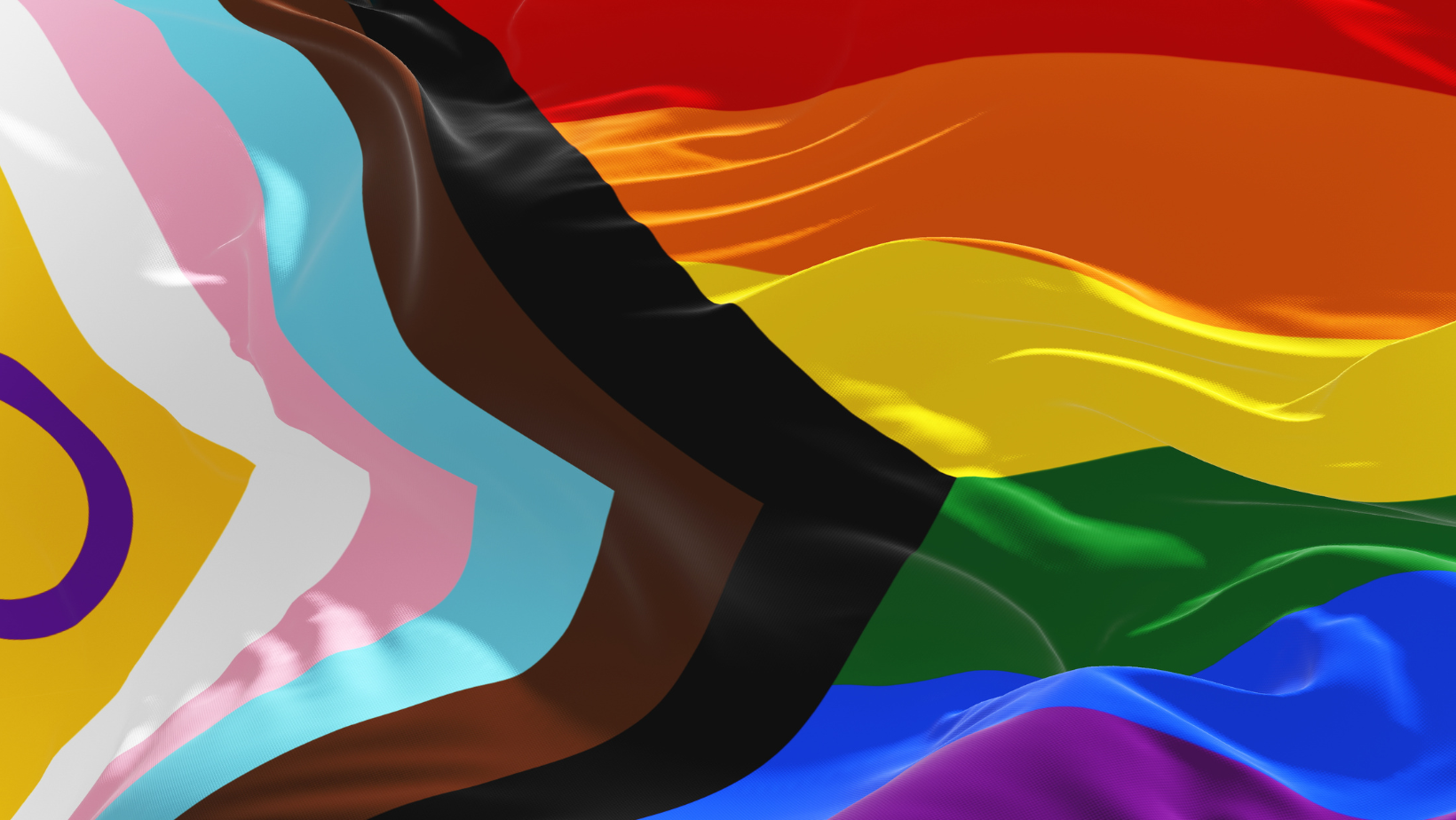 Ecumenical Christian Unity Statement Supporting the 2SLGBTQI Community
We, representatives of diverse Christian denominations and communities, denounce recent attacks on our 2SLGBTQI (Two-Spirit, Lesbian, Gay, Bisexual, Trans, Queer, Intersex)* siblings in Canada. As followers of Jesus Christ, we affirm the sacred worth of people of all sexual orientations and gender identities. This statement expresses our solidarity, support, and affirmation for the 2SLGBTQI members within our churches and society.
1. Inclusive Love and Acceptance: We affirm that God's love embraces all people unconditionally. We believe that individuals, including those who identify as 2SLGBTQI, are created in God's image and deserve love, acceptance, and respect. We denounce discrimination, violence, and marginalization against the 2SLGBTQI community.
2. Biblical Foundations: We recognize diverse biblical interpretations within the Christian tradition. However, we affirm scriptural principles that support the inclusion of 2SLGBTQI individuals in the life of the church and society. We find support for this inclusive perspective in passages that emphasize love, justice, compassion, and equality.
3. Sacred Worth and Human Dignity: We affirm the sacred worth and dignity of all individuals. We reject any theology or ideology that devalues or condemns 2SLGBTQI identities and relationships. Instead, we celebrate these unique contributions and gifts within the body of Christ and society.
4. Solidarity and Support: We stand in solidarity with the 2SLGBTQI community. We are committed to advocate for 2SLGBTQI rights, safety, and well-being. Recognizing the challenges and discrimination faced by our 2SLGBTQI siblings, we pledge to create inclusive and affirming spaces that embrace diversity.
5. Pastoral Care and Inclusion: We commit to providing pastoral care, counseling, and support to 2SLGBTQI individuals and their families. We strive to create inclusive spaces where everyone can fully participate, serve, and worship without fear of judgment or rejection.
6. Dialogue and Reconciliation: Acknowledging diverse theological perspectives on 2SLGBTQI inclusion, we commit to respectful and compassionate dialogue. We seek to bridge differences, foster understanding, and work toward reconciliation, knowing that unity does not require uniformity of belief.
7. Prayer and Action: We call upon all Christians to pray for the healing, reconciliation, and justice for historic and current wrongs done to the 2SLGBTQI community. We encourage our members to engage in advocacy, education, and social action to address systemic injustices and prejudices affecting 2SLGBTQI individuals in Canada and abroad.
By affirming this unity statement, we commit to embodying the love, compassion, and justice of Jesus Christ in our interactions with our 2SLGBTQI siblings. We strive to be a witness to the inclusive and transformative power of the Gospel. Together, let our voices and actions contribute to a world where individuals of all sexual orientations and gender identities are embraced, celebrated, and afforded equal rights and opportunities.
Signed,
1. Rev. Alexa Gilmour, United Church of Canada
2. Mr. Ian Wilgus, Emmanuel College Student
3. Rev. Dr. Jason McKinney, Anglican Church of the Epiphany & St Mark, Parkdale
4. Rev. Dr. Pamela McCarroll, Presbyterian Church of Canada
5. The Rev Dr. John Joseph Mastandrea, Manor Road United Church
6. REV Katherine McCloskey, Presbyterian
7. Rev. Dr. Cheri DiNovo she/her Order of Canada , Trinity St Paul's United Church
8. Rev. Dr. Kristin Philipson, The United Church of Canada
9. Rev Ruth Noble, The United Church of Canada
10. Rev. Pegi Ridout, United Church of Canada
11. Rev'd Andrea Budgey, Anglican
12. Mary Ellen Richardson, Fairlawn Avenue United Church
13. Steve Dunk,
14. Rev. Carol-Ann Chapman, United Church of Canada
15. Rev. Stephen Milton, Lawrence Park Community Church
16. Rev. Daniel Benson, United Church of Canada
17. Rev. Jeffrey Dale , United Church of Canada
18. Barbara Clarke, Humber Valley United Church
19. Mx Julian Munro, Ministry Candidate in The UCC
20. Rev Elizabeth Bryce, United Church of Canada
21. Rev. Hugh Reid, Kingsway-Lambton United Church
22. The Rev. Dr. Deborah Hart, Deer Park United Church, United Church of Canada
23. Rev. Lee-Ann Ahlstrom, United Church of Canada
24. Rev. Douglas duCharme, Fairlawn Avenue United Church, Toronto
25. Rev. Michael Coren, Anglican
26. Rev. Steven Loweth, United Church of Canada
27. Rev. Lionel Ketola, United Church of Canada
28. Rev. Brad Inglis, Lansing United Church
29. Miss. Victoria Featherston, Intern Pastor at First Evangelical Lutheran Church, Toronto
30. Rev. Jim Keenan, United Church of Canada
31. Rev Joanna Manning, Church of the Holy Trinity, Anglican
32. Rev. Bethan Riehle-Johns , Lutheran
33. Rev. Miriam Spies, The United Church of Canada
34. Rev. Cheryl-Lynn MacPherson, The United Church of Canada
35. Ael Spence, Metropolitan United Church
36. Rev. Alana Martin, United Church of Canada
37. Rev. Thelma Arnott, United Church of Canada
38. Rev. Dr. Michelle Voss, United Church of Canada
39. Rev. Ian Smith, United Church of Canada
40. Rev Jim Houston, Anglican
41. Rev. Jean Ward, Fairlawn Avenue, United Church of Canada
42. Rev. Maria Christina Conlon, Davenport Perth Community Ministry
43. Rev. Oliver Dingwell, The United Church of Canada
44. Rev. Donna Bowman-Woodall, United Church of Canada
45. Rev Jane Capstick, United Church of Canada
46. Rev. Lois Brown, Unity United Church, United Church of Canada
47. Rev. Alexander Jebson, United Church of Canada
48. Rev. Daniel Reed, United Church of Canada
49. Rev. Dr. Charles Fensham, The Presbyterian Church in Canada
50. Helen Bradley , New Vision United
51. Rev. Dr. Harris Athanasiadis, Presbyterian
52. Rev. Cynthia O'Connell, United Church of Canada
53. Lisa Blais, Trinity United Church, Thhe United Church of Canada
54. Rev. Dr. Robin Wardlaw, United Church
55. Ms Judy Langstaff, Fairlawn Avenue United
56. Associate Prof of Theology, Emmanuel College Tom Reynolds, United Church of Canada
57. Morgan Bell, The United Church of Canada
58. The Rev. Dr. Alydia Smith, The United Church of Canada
59. Rev. Deana Dudley, Metropolitan Community Church of Toronto
60. The Rev. Dr. Karen Hamilton, The United Church of Canada
61. Rev. Carmen Llanos, United Church of Canada
62. Rev.Dr. Eric Bacon, Lawrence Park Community Church (UCC)
63. Jill Klaehn, Fairlawn Avenue United Church
64. Pastor Brian Potts, United Church of Canada
65. Rev. Dr. Pamela Couture, Anglican
66. Pastor Sue Cowan, The United Church of Canada
67. The very Rev. The Hon. Lois Wilson, United Church of Canada
68. Rev. Dr. Alison Falby, All Saints Church-Community Centre, Anglican Church of Canada
69. Mrs. Edna Mathews, Parkwoods United Church, Toronto
70. Rev. Ralph Carl Wushke, First Lutheran, Evangelical Lutheran Church in Canada
71. Rev Sarah Miller, United Church of Canada
72. Rev. Jeff Nowers, Church of St. Aidan (Anglican), Toronto
73. Rev. Alison Hari-Singh, Church of St. Andrew-by-the-Lake (Anglican), Toronto Islands
74. Rev Kirsty Hunter , United Church of Canada
75. Dr. Christine Mitchell, Knox College
76. Rev. Susan Eagle, Grace United Church, Barrie
77. Rev. Dr. Emily Bisset, The Presbyterian Church in Canada
78. Ms. Sue Senior, Presbyterian Church in Canada
79. Rev. Dr. Fred Shaffer , Presbyterian Church in Canada
80. Rev Dr Elaine Boone, Lutheran
81. Rev. Fraser Williamson , United Church of Canada
82. Rev Angie Hocking , Anglican and United
83. Rev. Charlie McNeil, Presbyterian Church in Canada
84. Rev. Mark Aitchison, United Church of Canada
85. Rev'd John-Thomas MacNeil, United Church of Canada
86. Rev. Linda Ashfield, Presbyterian
87. Rev. Keith McKee, Presbyterian
88. Rev. Edward Wells, Mark Street United Church, United Church of Canada
89. Rev Dr Anne Simmonds, Rosedale United Church
90. Rev. Heather Stevenson, United Church of Canada
91. Rev. Alexander Wilson, Presbyterian
92. Rev. Canon Jo Davies , Anglican Church of Canada
93. Rev. Dr. Nicholas Athanasiadis, Presbyterian Church in Canada
94. The Rev Fran Kovar, Anglican
95. Rev. Dr. Paul Hutchison, Eglinton St. George's United Church
96. Mrs Elaine Anderson, Presbyterian Church in Canada
97. Andrea Wheaton, Burton Ave United Church, Barrie
98. Rev. Ted Grady, Runnymede United Church
99. Rev. Russell Daye, Bloor Street United Church
100. Rev. Andrew Kuhl, Anglican Church of Canada
101. Pastor Jon Osmond, FreeChurch Toronto
102. Revd. Canon Simon Bell, Anglican
103. Janelle Lightbourne , ELCIC
104. Dr. Marilyn Legge, United Church of Canada
105. Rev Wilson Potter,
106. Rev Jennifer Potter,
107. Rev. Dr. Cameron Watts, United Church of Canada
108. Ms Katherine Kiggins, Presbyterian
109. Rev. Nancy Ferguson, The United Church of Canada
110. Rev Christina Paradela, The United Church of Canada
111. Rev. Kate Young, The United Church of Canada
112. Rev. Maria Nightingale, St. Peter (Erindale), Anglican
113. Rev. Jennifer Palin, United Church of Canada
114. Rev. Linda Newnham, Burks Falls
115. Rev. Kathy Douglas, United Church of Canada
116. Rev. Sarah Chapman, Eglinton St. George's United Church, United Church of Canada
117. Rev. Dr. Martha ter Kuile, United Church of Canada
118. Mr. George Bott, St. John's United Church of Canada, Marathon, ON
119. Mr. Christopher Hoover, South Cayuga Community Church Dunnville Ontario
120. Rev Wes Denyer, Presbyterian
121. Rev. Paige Souter, Church of the Redeemer, Anglican
122. Rev Robert Smith, United Church of Canada
123. Rev. Hannah Johnston, Anglican Church of Canada
124. Rev. Gary Clark, Forest Hill United Church, Kitchener
125. Rev. Ryan Fea, United Church of Canada
126. Rev Wendy Noble, United Church of Canada
127. Pastor Pam Brown, United Church of Canada
128. Rev Melanie (Mel) Kauppila, United church of Canada
129. Rev Louise Mahood, United Church of Canada
130. The Rev. Dr. David Zub, The United Church of Canada
131. Mr. Peter Haddow , United Church of Canada
132. Rev. Dr. Michael Blair, The United Church of Canada
133. Rev. Dana Dickson, Trinity Bradford, Anglican
134. Rev. Bri-anne Swan, United Church of Canada
135. Rev. Richard C. Choe, The United Church of Canada
136. The Rev. Canon Dt. Eric Beresford, Anglican
137. Rev. Frances Flook, United Church of Canada
138. The Right Rev. Dr. Carmen Lansdowne, The United Church of Canada
139. Rev. Janet DeWolfe, Presbyterian
140. Rev Mavis Currie, Presbyterian
141. Rev. Jessica McCrae, Maple Grove United Church, Oakville
142. Mrs. Nicole Davis, Manor Road United Toronto
143. Rev Gregory Daly, Beach United Church Toronto
144. Rev. Emily Gordon , Leaside United Church, United Church of Canada
145. Father Malcolm French, Anglican Church of Canada, Diocese of Niagara
146. Mx Finn Keesmaat-Walsh, Anglican Church of Canada
147. Beth Kerr, United Church of Canada
148. Reverend Ann Turner, Anglican
149. Rev Meriel Simpson, United Church of Canada
150. Rev. Warner Bloomfield , Grace United Church, Dunnville, ON
151. Rev. Woong Youm, North York Korean United Church & Good Tree Korean United Church
152. Ms Allison Marcaccini, Manor Road United Church
153. Alexandra Hayes, Maple Grove United Church
154. Rev. Michael Perreault, The United Church of Canada
155. Mr Paul Pynkoski, Anglican
156. Rev Jacqueline Daley, St Margaret New Toronto Anglican Church
157. Daniel Rulli, Manor road united church Toronto
158. Mr Matthew Rulli, Catholic
159. Reverend Canon Maggie Helwig, St Stephen-in-the-Fields, Anglican Church of Canada
160. Rev. Karlene Kimber, United Church of Canada
161. Mrs Diane Tait, United church of Canada
162. Rev. Chris Brouillard-Coyle, St. Paul's Anglican Church, Essex
163. Mrs Delice Davis
164. Ms Patricia Mastandrea, Greek Orthodox
165. Rev Andrew Wilson Peng, Anglican
166. Rev. Sue Nicolls, Anglican
167. The Rev'd Canon Tom Patterson, Anglican
168. Rev. Debra Schneider, East End United Regional Ministry, United Church of Canada
169. Rev. Jennifer Henry, The United Church of Canada
170. The Right Reverend Kevin Robertson, Anglican (Diocese of Toronto)
171. Anthony Mastandrea, United Church
172. Rev. Thomas Dunbar, United Church of Canada
173. Mrs. Amanda Pannone, Roman Catholic Church
174. The Rev. Lisa Chisholm-Smith , Anglican Church of Canada
175. Rev'd Susan SPICER, Anglican
176. The Rev'd Prof. Alison Kemper, Anglican
177. The Venerable Nancy MacLeod, Anglican
178. Ms Shannon Finley, Presbyterian
179. Rev. Susanne McKim, Anglican Church of Canada, Diocese of Toronto
180. Pastor Anthony Lee-Smith, Ambassadors of Christ
181. The Right Reverend Kevin Robertson, Anglican (Diocese of Toronto)
182. Rev. Grace EunKyung Lee, The United Church of Canada
183. Rev. Rob Henderson, Anglican
184. Rev. Dr. Kimberly Heath Kimberly Heath, Wall Street United Church
185. Rev. Lauren Hodgson, United Church of Canada
186. Right Rev Riscylla Shaw, Anglican
187. Rev. Jason Meyers, United Church of Canada
188. Rev. Dr. John Mark Lewis, Presbyterian Church in Canada
189. The Most Rev. Anne Germond, Anglican
190. (Rev.) George Moore, Grace United Church, Barrie
191. Rev. Benjamin Gillard, Anglican Church of Canada
192. Rev Jamie Holtom, United Church of Canada
193. Rev. Dr. Laurence DeWolfe, Presbyterian Church in Canada
194. Rev Catherine Oxenford-Grant, United Church of Canada
195. The Rev. Canon Erin Martin, Anglican
196. The Rev. Canon Dr. David Barker, Anglican
197. Rev. Mike Maroney, First Presbyterian Church, Chatham
198. Mrs Shirley Barker, Anglican
199. Rev. Marianne Emig Carr, Presbyterian Church in Canada
200. Rev. Dr. Michael Brooks, United Church of Canada
201. Rev. Dr. Ambury Stuart, Fairlawn Ave United Church
202. Rt. Rev. Todd Townshend, Anglican
203. Michele Rizoli, Mennonite Church Canada
204. Rev. Bruce Lee, Metropolitan Community Churches
205. Rev. Roni Beharry , United Church of Canada, Brampton
206. Rev Konnie Vissers, Presbyterian Church in Canada
207. Ms Elin Goulden, Anglican (Diocese of Toronto)
208. Reverend Canon Ruthanne Ward, Anglican Church of Canada
209. Rev. Frank Hamper, United Church of Canada
210. Ms Sandy Giles Byrne, Fairlawn Avenue United Church
211. The Right Reverend Susan Bell, Anglican Church of Canada
212. The Venerable Steven Mackison, Anglican
213. Lori Minler, United Church of Canada
214. Jon Brooks, Emmanuel College, Toronto School of Theology
215. The Venerable Bill Mous, Anglican Diocese of Niagara
216. Prof Ernest vanEck, PCC
217. Rev. Lorraine Newton-Comar, Aurora United Church
218. Venerable Jeff Ward, St Cuthbert's Anglican Church (Niagara)
219. Rev Lori Pilatzke, Lutheran
220. Ms. Pamela Thomson , Anglican
221. The Venerable Peter Scott, St. Mark's Anglican Church
222. Rev. Dr. Glenn McCullough, Presbyterian Church in Canada
223. Rev. Liz Mackenzie , The United Church of Canada
224. Mr John Langford , UCC
225. Rev. Andrew Comar, United Church of Canada
226. Mr. Richard Chambers, The United Church of Canada
227. The Rev. Canon Jennifer Reid, Anglican
228. Rev. Eric Pagé, St. Andrews United Church In Williamstown
229. Rev. Brian Wilker, Evangelical Lutheran Church In Canada
230. Rev. Dr. Glenn McCullough, Presbyterian Church in Canada
231. Rev. Karen Ptolemy-Stam Karen Ptolemy-Stam, United Church of Canada
232. Venerable Sheila Van Zandwyk, Anglican
233. Rev. Mrs. Naomi Miller, Church of the Apostles, Guelph. Anglican
234. Rev. Lisa Poultney, Anglican
235. Ms Doris Major, United Church of Canada
236. Rev. André Lavergne, Lutheran/Anglican
237. Rev. Joanne Hedge, United Church of Canada
238. Rev. Trish Miller, Anglican Church of Canada
239. Rev. Monika Wiesner, ELCIC — Lutheran
240. Rev. Canon Sue-Ann Ward, Anglican
241. Rev Craig Luccock , Anglican
242. Rev. Greg Smith-Young, Hope Springs United Church
243. Reverend Deacon Nina Page, Anglican
244. Mr. John Page, Anglican
245. Rev Dr Bob Root, United Church of Canada
246. Rev. Stephen Weber, ELCIC (Evangelical Lutheran Church in Canada)
247. Rev Paul Dillman, United Church of Canada
248. Rev. Canon Kate Merriman, Anglican
249. Rev Susan Hutton, United Church of Canada
250. The Reverend Canon Katherine Morgan, St John's Anglican Church, Thorold, Diocese of Niagara
251. Rt. Rev. Andrew Asbil, Anglican Church of Canada
252. Daniel Cyr, Anglican
253. The Reverend Norm Hennig-Pereira, United Church of Canada
254. Rev Wendy MacLean, United Church
255. Rev'd John Lockyer, Anglican
256. Rev Robert Masters, Anglican
257. The Rev. Canon Keith Nethery, Anglican
258. Rev. James Brown, Church of St. John the Evangelist (Anglican) Kitchener, ON
259. Rev. Cynthia R. Stretton, United Church of Canada
260. Rev Nadine Nicholds, ELCIC
261. Rev. Leenane Shiels, United Church of Canada
262. Mx. Liberty Oliver, Youth Minister, Lawrence Park Community Church, United Church of Canada
263. Rev Christine Clatworthy , Anglican
264. Rev. Cheryl-Ann Stadelbauer-Sampa, The United Church of Canada
265. Rev. Thelma Arnott, United Church of Canada
266. Rev. Eleanor Scarlett Eleanor Scarlett, The United Church of Canada
267. The Right Reverend Shane Parker, Bishop of the Anglican Diocese of Ottawa
268. Rev. Arthur Storey, United Church of Canada
269. Rev Monica Rosborough, United Church of Canada
270. Rev. Deacon Scott Knarr, ELCIC
271. Carolyn Smith, United Church of Canada
272. Rev. Sue Beare, Anglican Church of Canada
273. Rev. Diane Blanchard, New Vision United Church, Hamilton
274. The Reverend Dr. Jon Rich Fogleman, Lutheran
275. Rev. Lynn Dillabough, Anglican
276. Rev. Maureen Walter, Presbyterian Church in Canada (St. John's PC, Toronto)
277. Rev Dr Robert Apgar-Taylor, Wesley-Knox United Church
278. Reverend Michael Clarke, Anglican Church of Canada – Niagara Diocese
279. Rev. Kerri Brennan, Anglican
280. Rev Michael Garner, Anglican
281. Rev. Steve Clifton, Rideau Park United Church, Ottawa, United Church of Canada
282. The Rev. Dr. Jon Martin, Anglican
283. Ven Rhonda Waters, St Helen's Anglican Church, Diocese of Ottawa
284. Reverend Paul J Walker, Anglican
285. The Very Reverend Beth Bretzlaff, Anglican
286. Rev Rick Durrett, Anglican
287. Rev. Ralph Blackman, Anglican
288. Rev David Reid, United Church of Canada
289. Mr Philip Blackford, United Church of Canada
290. The Venerable Terry DeForest, Anglican Diocese of Niagara
291. Susan Marrier, United Church of Canada
292. Rev. Kevin Logie, United Church of Canada
293. Rev. Daniel Cho, The Presbyterian Church in Canada
294. Mrs. Sonja van de Hoef-Fraser, United Church of Canada
295. Mrs. Karin DesChamp, United Church of Canada
296. Rev Sebastian Meadows-Helmer, ELCIC
297. The Rev. Canon B. Jean Mitchell, St. George's Anglican Church
298. Rev. Douglas Reble, Evangelical Lutheran Church In Canada
299. The Rev. Matthew Brown, Anglican Church of Canada
300. Rev. Roberta Howey, United Church of Canada, Lawrence Park Community Church
301. rev Russell Wardell, United Church of Canada
302. Rev. Susan Tough, United Church
303. Faye Moffatt, Trinity United Church Capreol, United Church of Canada
304. Rev. Brigid Maya Douglas, United Church of Canada
305. Rev. Canon Bahman Kalantari, Anglican Church of Canada
306. Susan Snelling, Anglican
307. Rev Kathryn Phillips,The United Church of Canada
308. Rev. Dr. Sheila Macgregor, United Church of Canada
309. Rev. Fran Wallace, St. Aidan's Anglican Church Oakville Diocese of Niagara
310. Rev. Keith Reynolds , United Church of Canada
311. Rev. Rob Metcalf, United Church of Canada
312. The Reverend Canon Matthew Griffin, Anglican
313. Rev. Wendy Bulloch, The United Church of Canada
314. Rev. Cheryl Barker, Anglican
315. The Ven Tanya Phibbs, Anglican
316. Rev. Jeff Cook, The United Church of Canada
317. Rev. Thérèse Samuel, United Church of Canada
318. Rev Nicola Skinner, Grace Church Markham, Anglican
319. Rev Linda Wheler, Trinity united , Newmarket
320. Rev. Debra McGill, St. Stephen's on-the-Hill United Church
321. Beth Steffler, Anglican
322. Rev. Bradley Morrison, Strathroy United Church
323. Rev. Carey Meadows-Helmer, ELCIC
324. Reverend Richard Vroom, Anglican Church of Canada
325. Rev. Kate Ballagh-Steeper, United Church of Canada
326. Rev. Christine Smaller, United Church of Canada
327. Rev. John Neff, The United Church of Canada
328. Rev Jeanette Lewis, Anglican
329. Rev. Canon Marni Nancekivell, Anglican Diocese of Niagara
330. Rev Mary-Catherine Garden, Anglican
331. Rev Peter Hartmans, United Church of Canada
332. Rev. Dr. Todd McDonald, United Church of Canada
333. Rev Martha Tatarnic, Anglican
334. Rev. Richard Schwass, ELCIC Lutheran
335. Rev Karen Dale, Richmond Hill United Church
336. Rev. Junia Joplin, Metropolitan Community Church
337. Rev. Carrie Martens , United Church of Canada
338. Rev Adam Snook, Evangelical Lutheran Church in Canada
339. The Reverend Victoria Scott, Church of the Ascension (Anglican)
340. Rev. Linda Patton-Cowie, Presbyterian
341. Rev. Jennifer Prince, United Church of Canada
342. Rev. Dr. Natalie Wigg-Stevenson, Baptist
343. Rev. Janet Smith Zenwirt, United Church
344. Dr. Amy Pauley, Anglican
345. Rev. Joseph Hopkins, United Church of Canada
346. Rev. Ted Harrison, United Church of Canada
347. Rev. Anne Hines, United Church of Canada, Roncesvalles United Church
348. The Venerable Cheryl Palmer, Anglican Church
349. Rev. Sandra Jenkinson, The United Church of Canada
350. Rev. Lynne Allin, The United Church of Canada
351. Rev. Robin Sherman, United Church of Canada
352. Rev. Dr. Will Kunder, The United Church of Canada
353. Rev. Michelle Owens, United Church of Canada
354. Rev Lexie Chamberlain, United Church of Canada
355. Dr. Nick Overduin, Christian Reformed Church of North America
356. Dr. Robyn Van Winckle , United Church of Canada
357. The Rev. Bronwyn Corlett, The United Church of Canada
358. Rev. Catherine Elsdon, Sydenham Street and Faith, United Church of Canada
359. Dr. Jonathan Clemens, First Christian Reformed Church Toronto
360. Rev. Elizabeth Macdonald, The United Church of Canada
361. Rev. Karen Orlandi, United Church of Canada
362. Rev. Stephanie Pellow, Anglican
363. Rev. Dr. Nancy Hardy, United Church of Canada
364. Rev. Stewart Walker, United Church of Canada
365. Rev. Eun-Joo Park, The United Church of Canada
366. Rev. Dr. Japhet Ndhlovu, The United Church of Canada
367. Rev. Lorrie Daly Price, Heritage United Church
368. Rev. Warren McDougall, United Church of Canada
369. Rev Patricia Gale-MacDonald, United Church of Canada
370. Dr. Rev. Julia YunJung Kim, the united church of canada
371. Rev. Frances Ota, United Church of Canada
372. Stuart Pike, Anglican
373. Rev. Barbara White, United Church of Canada
374. Rev. Matthew Sams, The Presbyterian Church in Canada
375. Reverend Mercedes Hughes, United Church of Canada
376. Rev. Alan Hall, The United Church of Canada
377. Void Rachel Nott, Church
378. Rev MaryAnn Jansen, United Church of Canada
379. Rev Clement Carelse, Anglican, Diocese of Toronto, Diocese of Nova Scotia and PEI
380. Rev. Gregory Lane, Anglican
381. The Rev. Evelyn Butler, Anglican
382. Rev. Sarah Grondin, Anglican Church of Canada
383. Reverend Earl Campbell, Anglican Diocese of Toronto
384. Rev Elizabeth Cummings, Anglican
385. Rev. Mark Stephen, Anglican Church of Canada
386. Ms Lauri Ladd, United Church of Canada
387. Rev. Deacon Nancy Glover , Anglican
388. Rev. Gordon Flint, United Church of Canada
389. Reverend Geoffrey Chapman, The Anglican Church of Canada
390. Rev. Deb Chapman, St John the Evangelist Anglican Church
391. Rev. Joanna Miller, ELCIC – Lutheran
392. Rev. Jacquie Bouthéon, Christ Church Scarborough Village Anglican
393. Mr. Gerry Chapman, St John the Evangelist Anglican Church
394. Rev. Barbara McGill, United Church of Canada
395. Rev. Cindy Randall, The United Church of Canada (Humbervale United Church)
396. Dr. Robert Sweetman, First Christian Reformed Church of Toronto
397. Rev. Amy Crawford, United Church of Canada
398. Rev. Dave Ogilvie, Burlington Baptist Church, The Gathering of Baptists
399. Rev. Brian Stevens, Hope United Church
400. Rev Warren Beal, Anglican
401. Rev Ella Taylor-Walsh,
402. Michael Shewburg, United Church of Canada
403. DLM Doreen Mason, United Church of Canada
404. Rev. Dr James Lepard, United Church of Canada
405. Rev. Melody Duncanson-Hales, United Church of Canada
406. Rev Teena Brown, St. Dunstan of Canterbury Anglican Church
407. Mr David Chuipka, St James in the Valley United Church
408. Peter Haresnape, Toronto United Mennonite Church
409. Rev. Marilyn Metcalfe, St. George Pickering Village, Anglican
410. Rev. Dr. Beth McCutcheon, Presbyterian Church in Canada
411. Rev. Timothy Dayfoot, Aurora United Church
412. Rev. Carol L. Hancock, The United Church of Canada
413. Ms Jacqueline Chan, United Church
414. Mr. Michael Bourgeois, United Church of Canada
415. Rev. Virginia Gabriel, Anglican
416. Dr. Marilyn Legge, United Church of Canada
417. Rev. Philip Cable, Grace United Church, Barrie, ON
418. Miss Alexandra Belaskie, Presbyterian
419. Rev Darrow Woods, Harrow United Church
420. Rev Stephen Gross, ELCIC
421. Rev. Nina Fulford, Evergreen Pastoral Charge, United Church of Canada
422. Rev Anita Rowland, United Church of Canada
423. Rev. Stephen Blackmore, St. George's, Lowville, Diocese of Niagara
424. Rev. Dr. Carol Kilby, United Church of Canada
425. Rev. Hewitt Holmes, United Church of Canada
426. Rev Margo Whittaker, Anglican Church
427. Rev. Dr. Donald Bell, The United Church of Canada
428. John Harries, The United Church of Canada
429. Rev. T Leigh Olson, United Church of Canada
430. Rev. Canon Bradley Smith, Anglican Church of Canada
431. Rev. David Allen, United Church of Canada
432. Rev. Alison Mock, United Church of Canada
433. Reverend Luigi Battista , Anglican
434. Mx Melina Bondy, The Plum Village Community of Engaged Buddhism
435. Rev. Allan Baker, United Church of Canada
436. Rev. Andrew Holmes, Universal Fellowship of Metropolitan Community Churches
437. Rev. Dr. Brent Hawkes, C. M. , Founder & Executive Director, Rainbow Faith and Freedom Pastor Emeritus, Metropolitan Community Church of Toronto
438. Rev. David Neelands, Anglican Church of Canada
439. Rev. Kent Ward, United Church of Canada
440. Archdeacon Kyn Barker, Anglican
441. Rev. Deacon Jennifer Cameron, Anglican
442. Rev. Tanya Varner, Lutheran (ELCIC)
443. Rev. W E Mark Aitchison, United Church of Canada
444. Mr. Peter Iveson, Anglican,St.James Cathedral Toronto
445. Rev. Daniel Cranley, Anglican
446. Reverend Sandra Morris, Metropolitan Community Church
447. Rev. Frances Combs, United Church of Canada, Bathurst United Church, Toronto
448. Rev. Dr. Robert Faris, Presbyterian Church in Canada
449. Rev. Kerry Stover, Calvary United Church, United Church of Canada
450. Hyejung Yum, Danforth Mennonite Church
451. Rev. Deb Foster, The United Church of Canada
452. Mrs Jan Savory, Anglican
453. Rev. Dr Néstor Medina, United Church of Canada
454. Mrs. Michelle Irwin, St. Andrew's United Church
455. Rev Ann Corbet, United Church of Canada
456. Rev. Jonathan Tait, The Presbyterian Church in Canada
457. Rev Rob Congram , Presbyterian Church in Canada
458. Rev. Dr. Jeffrey Crawford , The Presbyterian Church in Canada
459. Rev. Dr. Rick Horst, Presbyterian
460. Rev. Dr. William Kervin, Emmanuel College (United Church affiliated)
461. Rev. Alexandra Stone, St. John's Anglican Church, West Toronto
462. Wayne Hufford, Riverside United Church
463. Rev Ruth McDonald, United Church of Canada
464. Rev. Cindy Cooper, United Church of Canada
465. Pastor Jenn Brown, Grace United Church Hanover
466. Rev. Maryka Potgieter, PCC
467. Rev. William Simon, St. Peter's Anglican Church Cobourg
468. The Rev'd Jeff Stone, St. Jude, Bramalea North, Anglican
469. Dr. Ted Reeve, St. Paul's, The United Church of Canada
470. Rev. Michael Burns , The Presbyterian Church in Canada
471. Melissa Ytsma, BIC Canada
472. Ms Mary Jo Leddy, Roman Catholic
473. Dr. Tori Smit, Presbyterian Church in Canada
474. Rev. Canon Dr. Peter John Hobbs, Anglican
475. Rev. Dr. Larry Doyle , United Church of Canada
476. Rev. Bob McElhinney, United Church of Canada
477. Rev. Judee Archer Green, Presbyterian
478. Rev. Dr. Elizabeth Cunningham, United Community Ministry, The United Church of Canada
479. Rev Paulette Brown, Presbyterian Church in Canada
480. Rev. Sandy Fryfogel, Presbyterian
481. Ms Betsy Anderson, Trinity-St Paul's United Church
482. Mrs. Mandy Kasper, Southridge Community Church
483. Rev. Jeff Doucette, United Church of Canada
484. Dr. David G. Hallman, Saint Luke's United Church
485. Rev. Deb Stanbury, Presbyterian
486. Rev. Emma Pipes, United Church of Canada
487. Rev. Laurie Stevenson, United Church
488. June Etta Chenard, Religious Society of Friends (Quakers)
489. Rev. Dr. Steven Davis, United Church of Canada
490. Rev. Dr. Trevor Brisbin, Humber Valley United Church
491. Rev. Colin Snyder, The United Church of Canada
492. Rev Heather McLurg-Murphy , United Church of Canada
493. Ms Maureen Davey, Fairlawn Avenue United Church
494. Juliet Huntly, United Church of Canada
495. Reverend Nancy Umphrey, United Church of Canada
496. Rev. Kaitlyn Ostrander, United Church of Canada
497. Reverend Kevin Fitzpatrick, United Church of Canada
498. Rev. Norman Seli, Jubilee United Church, United Church of Canada
499. Rev. Awit Marcelino, Christian Church (Disciples of Christ) in Canada
500. The Reverend Major Heather Smith, UCC
501. Rev Gaule Lucas-Roth, United
502. Reverend Evan Swance-Smith , The United Church of Canada
503. Mx Jess Swance, The United Church of Canada
504. Rev. Paul Roth, Trinity United Church – Beamsville
505. Diane Matheson-Jimenez, The United Church of Canada
506. Ms Kim Uyede-Kai, Shining Waters Regional Council, The United Church of Canada
507. The Rev. Dr. Catherine Keating , Anglican
508. Rev. Ryk Brown, St. James United Church, Waterdown, ON
509. Dr Rev Kara Carter, Mennonite Church Eastern Canada
510. Rev. David Exley, United Church of Canada
511. Rev Meriel Simpson, United Church of Canada
512. Rev Stephen Fetter, The United Church of Canada
513. ms lois gilchrist, United Church of Canada
514. Katie Double, Be in Christ
515. Mr Adam Cresswell, United Church of Canada
516. Rev'd C Joyce Hodgson , Anglican Church of Canada
517. Rev. Colin Cousins , CBOQ
518. Rev Wayne Hilliker, United Church of Canada
519. Rev. Elaine Lush, United Church of Canada
520. Rev. Rex Deverell, Baptist
521. Mrs. Joan Young, United Church of Canada
522. Dr. Susan Allen, United Church of Canada
523. Ms Connie Zolotar, Riverside United Church, London, ON
524. Mrs Juanita Kellett, Riverside United Church, London,ON
525. Ms Sheila Grose, Member of the United Church of Canada
526. Rev. Jody Maltby, The United Church of Canada
527. Rev. Margaret Anne Bell, Baptist
528. Rev Ceri Rees, Bala and Port Carling, The United Church Of Canada
529. Ms Cheryl Partington , Riverside United Church of Canada
530. Rev. Lynn Marsh, Gathering of Baptists & CBOQ
531. Reverend Mark Lewis, Anglican
532. Barb duffin, Maple Grove United Church
533. Rev Marilyn Sapsford, Baptist
534. Rev. Neil Young,
535. Reverend BJ Dunbar, Anglican Church of Canada
536. Mrs. Shirley Copeland, Anglican
537. Rev. Anne Hoganson , United Church of Canada
538. Rev. Hannah Lee, Knob Hill United Church
539. Rev. Fred Demaray, Baptist (CBOQ & Gathering of Baptists)
540. Rev Bill Bruce, United Church of Canada
541. Nancy Painter, The United Church of Canada
542. (Rev.) John Lougheed, United Church of Canada
543. Rev. Sue Campbell, United Church of Canada
544. Rev. Kent Ward, United Church of Canada
545. Mrs Sharanne MacDonald, Riverside United Church- London, Ontario
546. Rev Marcie Gibson, United Church of Canada
547. Pastor Annika Klappert, Martin Luther Evangelical Church Toronto
548. Rev. Kathy Underwood, First United Church- Owen Sound, ON
549. Rev. Robert Bond, The Gathering of Baptists
550. Rev. Bert Radford, The Gathering
551. Rev. Heather McCarrel, United
552. Rev. Jordan Murray, Anglican Church of Canada
553. Mrs Paula Papky, Baptist
554. Carol Atkinson, Riverside United Church London ON
555. Ms Sandra Corner, Riverside United Church
556. Daphne Hunt, Canadian Baptists of Ontario and Quebec
557. Rev. Robert Ewing, Presbyterian Church in Canada
558. Rev. Steve Hoffard, Evangelical Lutheran Church in Canada
559. Rev. Sheryl Spencer, United Church of Canada
560. The Rev C Craig Bartlett, United Church of Canada
561. Rev. Bruce Roffey, The United Church of Canada
562. Rev Graham Bland , Anglican Church of Canada
563. Reverend Mona Goulette, Anglican Church of Canada
564. Dr. Hallett Llewellyn, The United Church of Canada
565. Rev. Courtney Crawford, Knox Waterloo, Presbyterian
566. Rev. Michelle Bull, Anglican
567. Rev. Deanna Gibson , United Church of Canada
568. The Reverend Canon John Wilker-Blakley, Anglican, Diocese of Ottawa
569. Rev. Carolyn Seabrook, Anglican
570. Rev. Hoeun Lee, First United Church, The United Church of Canada
571. Rev. Adam Kilner, United Church of Canada
572. Rev Susan Lewis, Anglican/Episcopal
573. Rev Eric Morin, Anglican/Episcopal
574. the Rev. Dr. Judith Visser, Midhurst United Church, United Church of Canada
575. Rev. Gerry Hofstetter, United Church of Canada
576. Ms Lenora Brown , Anglican
577. Rev. Alissa Bender, Mennonite Church Canada
578. Lorraine Bell, Trinity Anglican Church Aurora Ontario
579. Stephanie Richmond, United Church of Canada
580. Rt. Rev. Dr. Richard Bott, Grace United Church, Burlington,
581. Rev. Jean Brown, United Church of Canada
582. Rev. Dr. Stuart Macdonald, Presbyterian Church in Canada
583. Rev. Franklin Morgan, Canadian Baptists of Ontario and Quebec
584. Rev. Rebecca Jess, Presbyterian
585. Rev Fred Demaray, CBOQ & Gathering of Baptists
586. Rev. Jennifer Irving, United Church of Canada
587. Rev. Richard Moffat, The United Church of Canada
588. Ms. Heather Steeves, Anglican Church of Canada
589. Ms. Monica Dodson, Anglican, St. Paul's Shawville, QC
590. Mr. Kevin Doe, Chair, Affirm Ministry, Fairlawn Avenue United Church
591. Rev. Deborah Johnson, United Church of Canada
592. Rev Jeffry Kennedy, Anglican Church of Canada
593. Rev. Debra Kigar, United Church of Canada
594. Mr Daniel MacKay, Member
595. Rev. Hae-Bin Jung , The United Church of Canada
596. Rev Gale Macdonald, Presbyterian Church in Canada
597. Rev. Dr. Jason Byassee, United Church
598. Rev Angela Cluney, The Presbyterian Church in Canada
599. Rev. Fred Monteith, The United Church of Canada
600. Rev. Maya Landell, Islington United Church
601. Rev. Jennifer Power, Britannia United Church
602. Rev Christopher White, United Church
603. rev. donaldson uhryniw, ucc
604. Pastor Patti Rodgers, Bond Head United Church
605. Reverend Karen Hammond Croxall, Trinity United Church
606. Ms Kathryn Toivanen , United Church of Canada
607. Rev. Sylvia Anne Meredith, United
608. Carragh Erhardt, The Presbyterian Church in Canada
609. Rev. Neil Ellis, Presbyterian Church in Canada
610. Mrs June Weind, St. Ansgar Lutheran Church. (ELCC)
611. Rev. Trish Archibald, Presbyterian Church in Canada
612. Rev Dr. John Joseph Mastandrea, Manor Road United
613. I'm very supportive of the LGBTQ community! Edna Mathews, United Church of Canada
614. Mr. Andrew Cassidy, East End United Regional Ministry
615. Rev. Deborah Johnson , United Church of Canada
616. Hon Pamela Thomson , Anglican
617. Rev Donaldson Uhryniw , Ucc
618. Rev. Dr. Larry Doyle, United Church of Canada
619. Rev. Jennifer Power, Britannia United Church
620. Rev. Bert Radford, Canadian Baptists of Ontario and Quebec
621. Rev MaryAnn Jansen, United Church of Canada
622. Mr Gerry Chapman, Anglican
623. Rev. Kerry Stover, United Church of Canada, Calvary UC, London, ON
624. Rev. Dr. Nan Hudson, United Church of Canada
625. Rev Karen Pozios , Presbyterian Church in Canada
626. Ms Beth Carey, Central Presbyterian Church Hamilton
627. Ms Adele Halliday, United Church of Canada
628. Rev. Dr. Patti Brace, Anglican
629. Kathleen Magladry, Fairlawn Avenue United
630. Mr Peter Kinch, Presbyterian Church in Canada
631. Rev. Deacon Tamara Connors, Anglican Church of Canada
632. The Reverend John Giurin, Presbyterian Church in Canada
633. Rev. Mike Stuchbery, Anglican Church of Canada
634. Mr. Grenville Bray, Good Shepherd Angclican
635. Bishop Larry Kochendorfer, Evangelical Lutheran Church in Canada (Synod of Alberta and the Territories)
636. Rev. B.Prema Samuel, ELCIC
637. Rev. Kathy Martin, BC Synod -ELCIC Evangelical Lutheran Church in Canada
638. Rev Kathleen Taylor , United Church of Canada
639. Rev. Amanda Currie, The Presbyterian Church in Canada
640. Rev Jeff Lackie, Presbyterian Church in Canada
641. Rev.Dr. Bruce Sweet, United Church of Canada
642. Rev Murdo Marple, Presbyterian Church in Canada
643. Rev. Dr. Robert Kelly , Evangelical Lutheran Church in Canada
644. Rev. Dr. Bishop Michael Pryse, Eastern Synod of the Evangelical Lutheran Church in Canada
645. Rev. Nadine Schroeder-Kranz, Evangelical Lutheran Church in Canada
646. Dr. Mona Tokarek LaFosse, United Church of Canada
647. Rev. Heather Parrott-Howdle, Erickson Lutheran Church MNO Synod ELCIC
648. Rev. Steve Johnston, Evangelical Lutheran Church in Canada
649. Rev. Aneeta Saroop , Evangelical Lutheran Church in Canada
650. Rev. George Lambert, Anglican Church of Canada
651. Rev. Thomas Arth, Evangelical Lutheran Church in Canada
652. Rev. Gloria Ryder, Evangelical Lutheran Church in Canada – ELCIC
653. Rev Carla Blakley, Lutheran
654. Rev. Stephen Hoffard, Redeemer Lutheran Church Toronto
655. Rev. Christie Morrow-Wolfe, Evangelical Lutheran Church in Canada
656. Rev. Jacqui Foxall, Presbyterian
657. Rev. Richard Reimer, Lutheran Campus Ministry-Edmonton, ELCIC
658. Bishop (Retired) Allan Grundahl, Saskatchewan Synod, Evangelical Lutheran Church in Canada
659. Rev. Erin Thomas, Evangelical Lutheran Church in Canada
660. Mrs. Teri Craven, Evangelical Lutheran Church in Canada
661. Rev. Dr. Kayko Driedger Hesslein, Lutheran Theological Seminary Saskatoon, Evangelical Lutheran Church in Canada
662. Rev. Barbara Groote, ELCIC, Evangeliccal Lutheran Church in Canada
663. Ms Cheryl Berg, ELCIC
664. Mrs Angela Stewart, United Church of Canada
665. Rev Matt Lyseng, Lutheran
666. Rev Nicole Reid, Presbyterian
667. Rev. Dr. Philip Holck, Evangelical Lutheran Church in Canada
668. Rev. Emma Duncan, Presbyterian
669. Rev Jacqueline Burnie , United Church of Canada
670. Rev Dr Laura Holck, Lutheran Church of the Cross
671. Rev. Carol Dennison, Evangelical Lutheran Church in Canada
672. Rev. Katrina Vigen , Redeemer Lutheran Church, Vancouver (ELCIC)
673. Rev. Tom Dunbar, Main Street United Church, United Church of Canada
674. Rev. Kathy Calkins, Evangelical Lutheran Church in Canada
675. Rev. Rebecca Pike Rebecca Pike, Gower Street United Church, United Church if Canada
676. Rev. Kerry Stover, Calvary United Church
677. The Very Rev. Dr. Gary Paterson, United Church of Canada
678. Rev. Jennifer Swanson, The United Church of Canada
679. Rev. H. Paul Schmidt, Evangelical Lutheran Church in Canada
680. Rev. Kate Zaiser, Evangelical Lutheran Church In Canada
681. Ms Rosanne Lopers-Sweetman, Christian Reformed
682. Rev. Laura Sauder, Evangelical Lutheran Church in Canada
683. Rev. Sonja Free, Lutheran/United
684. The Rev. Canon Victor LI, Anglican Church
685. Rev. Canon Stephen Kirkegaard, Anglican
686. Rev. Theo Robinson, Anglican Church of Canada
687. Rev. Rob Cooke, Anglican Church of Canada
688. Rev. Bob Earle, St. Lawrence Church, Anglican
689. Rev. Jack S. Dressler ELCIC (Lutheran)
690. Rev. Canon Gail Coley MacDonald, Anglican
691. The Venerable Roberta Wilson-Garrett, Anglican (Diocese of Algoma)
692. Rev. Canon Douglas Graydon, Anglican
693. Rev. Dr. Jim MacDonald, United Church of Canada
694. Mx Mac MacDonald, Roncesvalles united church
695. Rev. Steve Berube, St. Paul's Riverview, United Church of Canada
696. Rev. Ellie Hummel, United Church of Canada
697. Rev Lloyd Bruce, United Church of Canada
698. Rev. Meredith M. Fraser, The United Church of Canada
699. Rev (retired.) Murray McFarlane, United Church of Canada
700. The Rt. Rev. Sam Rose, Anglican Church of Canada
701. Rev Annika Sangster, United Church of Canada
702. Rev. Dr. Elizabeth Stevenson, United Church of Canada
703. Rev. Ali Anningson, United Church of Canada
704. Rev Betty Darby, United Church of Canada
705. Rev. Catherine Gaw, United church of Canada
706. Rev. John Neff, The United Church of Canada
707. Rev. David Allan, The United Church of Canada
708. Rev. Jennifer Broomhead , United Church of Canada
709. Rev. Canon Judy Herron-Graham, Anglican Church of Canada
710. Rev. Susan Estabrooks, United Church of Canada
711. Rev. Gerald Blaquiere, United Church of Canada
712. Rev. Myles W. Vardy, Carleton-Kirk United Church
713. Reverend Canon Douglas Graydon, Diocese of Toronto, Anglican Church
714. Rev. Molly Finlay, Anglican Church of Canada
715. Rev. Heather MacDougall, The United Church of Canada
716. Rev Audrey Lounder, United Church of Canada
717. REV Brett Anningson, United Church of Canada
718. The Rev. Dr. Beverly Brazier, United Church of Canada
719. Rev. Canon Byron Barter, Anglican Church of Canada
720. Rev. Tracy Lynn Sullivan , Holy Innocents Anglican Church
721. Rev Joyce Noble, United Church of Canada
722. Rev. Beth Brehaut, The United Church of Canada
723. Rev. Gretta Vosper, The United Church of Canada
724. Rev Karen MacNeill, United Church
725. Rev Bob Lockhart, United Church of Canada
726. Rev. Mary-Beth Moriarity, Pictou United Church (United Church of Canada)
727. Rev Christine Schulze, United Church of Canada
728. REV Jack Spencer, United Church of Canada
729. Rev Anne Dalziel Singer, UCC
730. Ms. Catherine Ann Dickson, The United Church of Canada
731. Rev. Keith MacPherson, United
732. Rev Dr Shawn Redden, United Church of Canada
733. Rev. Robyn Brown-Hewitt, United Church of Canada
734. Rhonda Schofield, The United Church of Canada
735. Rev. Michael Henderson, The United Church of Canada
736. Rev. Pearce Carefoote, St Martin's-in-the-Fields Anglican Church
737. Rev. Lucia Lloyd, Anglican Church of Canada
738. Rev. Jean Smith, Church of the Good Shepherd, Mount Pearl, Nk
739. Rev. Mary Jo Harrison, United Church of Canada
740. Rev. Ian Harrison, United Church of Canada
741. Rev. Mark Nichols, Anglican Church of Canada
742. Rev Kay Clowater, United Church of Canada
743. Mr Carl Sorensen, ELCIC
744. Pastor Dana Pardy, The United Church of Canada
745. Rev. Tori Mullin, United Church of Canada
746. Rev Christine MacLeod, United Church of Canada
747. Rev. David Malina, Evangelical Lutheran Church in Canada
748. Rev. Dr. Robert Faris, Presbyterian Church in Canada
749. Rev. Amanda Taylor, Anglican
750. The Venerable Amanda Taylor, Anglican Church of Canada
751. Rev. Aaron Billard, St. John's United Church, the United Church of Canada
752. Rev Jeanette Liberty-Duns, United church of canada
753. Mrs. Judith von Wahl, Lutheran
754. Dr. Mike Wood Daly, United Church
755. Rev Dr Linda Marcotte, United Church of Canada
756. Rev Mark Laird, Drayton United Church, The United Church of Canada
757. Rev. David Atwood, United Church of Canada
758. Rev. Dr. Karen MacLeod-Wilkie, United Church of Canada
759. Reverend Don McLean, United Church of Canada
760. Mrs Diane Dwarka, United Church of Canada
761. Rev Linton Worrell , UCC
762. Rev. Jeff Rock, United Church of Canada
763. Rev. Jun-Hyok Chon, Sharon St. John, Green Hill-Alma, and Merigomish United Church
764. Jocelyn Cruickshank , United Church of Canada
765. Rev. Terry Richardson, Evangelical Lutheran Church in Canada
766. Rev. Bob Goos, Evangelical Lutheran Church in Canada
767. Rev. Kristen Steele, Evangelical Lutheran Church in Canada
768. The Rev'd Canon Brenda Nestegaard Paul, Evangelical Lutheran Church In Canada
769. Rev. Dean Andersen, BC Synod of the Evangelical Lutheran Church in Canada
770. The Rev. Canon Victor Li, Anglican Church of Canada
771. Rev Ian Ross-McDonald, The Presbyterian Church in Canada
772. Rev. Tim Purvis, The Presbyterian Church in Canada
773. Rev Gregory Davis, United Church of Canada
774. Rev. Dr. Bob Fillier, Trinity UCPG, United Church of Canada
775. Rev. Dr. Kristine Lund, Evangelical Lutheran Church in Canada
776. The Reverend Colin Cameron, Evangelical Lutheran Church in Canada
777. Rev. Lori James, Evangelical Luther Church in Canada
778. Henriëtte Thompson, St John the Evangelist Anglican Church, Kitchener
779. Rev. Trish Schmermund, Evangelical Lutheran Church in Canada
780. Rev. Katherine Gohm, Evangelical Lutheran Church in Canada
781. Dr. Rachel Tulloch, Sanctuary (non-denominational)
782. Rev. Dr. Lesley Fox, Trinity United Church of Canada Collingwood
783. The Very Rev. Peter Wall, The Anglican Church of Canada
784. Rev. Dr. Norman Marple, United Church of Canada
785. Rev. Martha Martin, United Church of Canada
786. Rev. Rob Crosby-Shearer, The United Church of Canada
787. Rev Martin Malina, ELCIC
788. Rev. Elina Salonen, Trillium Lutheran on 22 Willow Waterloo, Eastern Synod, ELCIC
789. Rev. Ed Bastian, Trillium Lutheran on 22 Willow in Waterloo, Eastern Synod, ELCIC
790. Rev. Dr. Allen Jorgenson, Evangelical Lutheran Church in Canada
791. Rev. Meagan Crosby-Shearer, Anglican/United (AbbeyChurch)
792. Very Rev. Dr. Marion Pardy, The United Church of Canada
793. Rev. Vicki Johnson, United Church of Canada
794. Deacon Hildegard Vickers, ELCIC
795. Rev. Monika Wiesner, ELCIC
796. Rev Hallett Llewellyn, The United Church of Canada
797. Rev. Monika Wiesner, ELCIC
798. Dr. Lynn Mills, Anglican Church of Canada
799. Rev Br Brett Ballenger, ELCIC
800. Rev. Dr. Elisabeth Jones, United Church of Canada
801. Rev. Jacqueline Daley, The Parish of St Margaret New Toronto
802. Rev. Meredith Marple, The United Church of Canada
803. Rev. Dr. Hugh Farquhar, St. Paul's United Church
804. Rev Lynn Robertson, Evangelical Lutheran Church in Canada
805. Rev. Sharon Kane, ELCIC
806. Rev. Karen Low, United Church of Canada
807. Dale Worrall, United Church of Canada
808. Mrs. Shirley Copeland, Presbyterian Church of Canada
809. Archdeacon Mark Whittall, Anglican
810. Rev. Dr. Elisabeth Jones, United Church of Canada
811. Rev. Martha Martin, Kingston Road United Church
812. Rev Ken Westereng , ELCIC
813. Rev. Kristen Steele, ELCIC
814. Deacon Gretchen Peterson, Evangelical Lutheran Church in Canada
815. Mr. Peter Iveson, Propitiation Anglican Church of Canada
816. Rev. Susan Smith, Presbyterian
817. Mrs Helen Reis, Anglican
818. Rev. Trisha Elliott, The United Church of Canada
819. Rev Jennifer Wilson, Trinity Lutheran Church Delta, ELCIC
820. Rev. Lynne Thackwray, Anglican
821. Rev. Dr. James Lawrence, Swedenborgian Church of North America
If you would like to add your name to the Ecumenical Christian Unity Statement, please visit: Yes! Add my signature to the Clergy 2SLGBTQI Unity Statement (google.com)
*= Two-Spirit (An Indigenous identity that describes a gender-variant that is not identified within a binary understanding of gender. Often Two-Spirit people hold a ceremonial and social role within their culture. Lesbian and Gay (someone with an attraction to a person who identifies of the same gender). Bisexual (someone with an attraction to people of more than one gender, recognizing that this term has often been limited to male/female attraction and that Pansexuality is the term often utilized for people who are attracted to people of all gender identities), Trans (someone whose gender identity differentiates from the sex that was assigned to them at birth), Queer (someone whose sexual orientation or gender identity differs from established notions of gender and sexuality, particuarly heterosexuality). Intersex (someone who was born with reproductive or sexual anatomy that does not correspond with societial definitions of female or male)