CEBA – $40,000 Loan
NB: As of April 23, 2020, United Church communities of faith are NOT eligible for this CEBA loan.
Any community of faith who made application and received these funds should not spend them. Please hold them until further direction is received concerning how to return them. If you have any questions please contact Jody Maltby at jmaltby@united-church.ca
Regional Staff
Dale Hildebrand, Pastoral Relations Minister
Phone: 416-231-7680 | 1-800-268-3781 Extension: 6261
Email: dhildebrand@united-church.ca
(South of HWY 407)
Todd McDonald, Pastoral Relations Minister
Phone: 416-231-7680 | 1-800-268-3781 Extension: 6235
Email: tmcdonald@united-church.ca
(North of HWY 407)
Connect with The Moderator
The Ministry Personnel Prayer Gathering
Resources
Outline for a Zoom gathering at the time of death, shared by Karen Hilfman, 28.04.20
Grieving and Remembering at Home, ideas from Susie Henderson, 28.04.20
Moderator Asks to delay funerals 24.03.20
6 Tips to Avoid "Zoom Fatigue" in the Age of COVID-19, by Leah D. Schade 06.04.20
Talking with Children about COVID-19 (Coronavirus) Talking Points from Jeffrey Dale, Shining Waters Regional Council 20.03.20
How to Talk to Children About the Coronavirus Pandemic by Alan Wolfelt at the Center for Loss and Life Transition, 19.03.20
Lessons from Ministry in the Midst of a Disaster by Matthew Crebbin – Disaster Relief, lessons from a minister who attended the community after Sandy Hook. 18.03.20
Offering Support in Anxious Times Pandemic Practicums By Rev. Diane Strickland. Diane is a Certified Community and Workplace Traumatologist & Critical Incident Responder and in this article offers advice to church leaders as they continue to serve their communities during COVID-19.  18.03.20
Pandemic Practicums #1 Everyone's Response is Unique by Diane Strickland. She has launched a YouTube channel, Things That Matter, to help us respond to the situation.
Pastoral Care for Grieving Families A Google Doc from our partner church in the U.S. The United Church of Christ
Responsive Prayer Model for On-Line Funeral Google Doc from the United Church of Christ
Content
The kairos of pandemic: Isaiah 65: 13-25  by Jennifer Henry, PDF  A reflection for the Shining Waters Regional Council Ministers Zoom Meeting 05-12-20 
Worship Resources for Family Sunday May 10 and May 17 Mental Health Sunday Resources PDF,  prepared by Jeffrey Dale. Also available as a Word document, Worship Resources for Family Sunday May 10 and May 17 Mental Health Sunday Resources Word
Carolyn Winfrey Gillette has some new hymns for the moment, including one entitled Easter Celebration. During this challenging time she has given permission to use her copyrighted music for free. See the statement on her website. 
Canadian Shield Regional Council offers a subscription service for on-line worship resources that provides access to a Worship Resources Drop Box folder for all United Churches, including video sermons. George Bott who tends this resource is willing to provide support to communities of faith to build their capacity for creating worship. Contact George by e-mail.
United Church of Canada Suggestions for Worship On-line during COVID-19 
United Church of Canada You Tube Videos
Lockdown by Brother Richard Hendrick, produced by Resistance Church, a ministry of Jubilee United Church. Watch on Facebook  or download for use in worship in Dropbox.
On-line Worship and Live Streaming
For a list of people who are able to do pulpit supply for ministers' vacation coverage in the summer and who are quite comfortable using online worship tools, such as Zoom, please contact Donna Rutz at drutz@united-church.ca.
On-line Worship Tools and Tips Zoom Recording of March 16th workshop with George Bott
Pacific Mountain Regional Council Creative Ways to Worship at a Distance
Introduction to Live Streaming for Churches From The Presbyterian Church in Canada
COVID-19 Lockdown: Creating Live-streamed Worship in 3 Days a blog post from Hacking Christianity
Prayers and Worship Resources in Times of Public Health Concern: COVID-19/Coronavirus Prayers to use and adapt for communities of faith or individuals prepared by Jeffrey Dale for Shining Waters Regional Council (Also available as a Word document for you to adapt.)
Group Discussion
The Accessible Faith Project  hosted by Rev. John Crowdis from Chinook Winds Regional Council. A series of videos designed to deepen the conversations about faith and history. A resource for group discussion.
Kairos Canada Spirited Reflections 
Reference 
Copyright Guide for Congregations for information related to the use of music in live-streaming worship.
Hymns in the Public Domain. A listing of the hymns in Voices United and More Voices that do not require a licensing agency in order to reproduce or stream.
One License is offering free licenses to help cope with challenges until April 15, 2020
Zoom Video Conferencing  is an alternative to gathering.  TechSoup offers Zoom accounts at a greatly reduced price for registered non-profits like our communities of faith.
Online Worship in Shining Waters Regional Council
Justice and Right Relations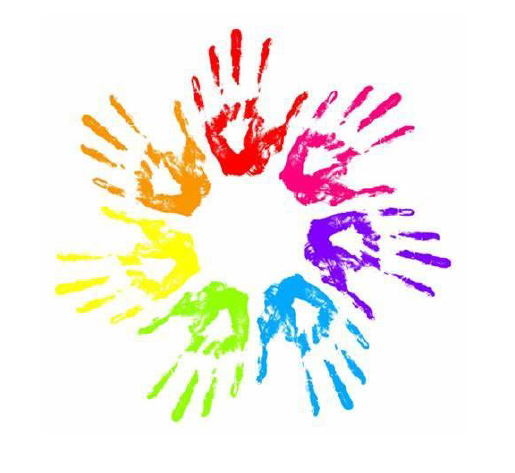 Resources and Events
Virtual Sunday School  Shining Waters Regional Council will be hosting Sunday School every Sunday at 9:30 am on Zoom. If you have not joined us already, we are always looking for new churches and new leadership to join.
Sundays, 9:30 am – 10:00 am
Songs. Stories. Discovery.
For Zoom Link, Contact  Jeffrey Dale, Youth Ministries Coordinator
Talking with Children about COVID-19 (Coronavirus) Talking Points from Jeffrey Dale, Shining Waters Regional Council 20.03.20
How to Talk to Children About the Coronavirus Pandemic by Alan Wolfelt at the Center for Loss and Life Transition, 19.03.20
On May 11th, 2020, a letter endorsed by 250 congregations from across Ontario was sent to Premier Doug Ford, requesting the government lift restrictions on gatherings in church buildings — despite the recommendations of health officials that in-person worship continue...
Add Your Online Event to our Calendar
Some of our congregations regularly live stream their worship services — here's an opportunity to visit other churches in their on-line home.  Please post your church's live-stream worship service in our Community Event Calendar and select the category "StreamingWorship".  Or if you have an online event where you would welcome participation, please add it. Use this Add an Event Form to list your worship service. Each month the Community Events newsletter is distributed to all communities of faith in the region.  The list of services that are posted will be available here.  You can indicate if your service is a recurring event and you only need to fill in the form one time. 
Add Your Community of Faith Emergency Contact 
The region will continue to communicate to Communities of Faith through our traditional contacts, generally an administrative e-mail with each community of faith.  If you have an additional contact for our list, for example a community of faith Emergency Response team leader, please use the following form to add them to our mailing list.