Employment
Regional Staff Support Contact our Pastoral Relations Ministers
Dale Hildebrand
Phone: 416-231-7680 | 1-800-268-3781 Extension: 6261
Email: dhildebrand@united-church.ca
(South of HWY 407)
Todd McDonald
Phone: 416-231-7680 | 1-800-268-3781 Extension: 6235
Email: tmcdonald@united-church.ca
(North of HWY 407)
Guidance to Communities of Faith on Managing Lay Employees during COVID-19 crisis Updated 24.03.20
Lay Leaders Zoom Meeting March 31, 2020 View the recording of the information session with lay leadership in the region and Shining Waters staff. 31.03.20
Lay Leaders Zoom Meeting March 19, 2020 View the recording of the information session with lay leadership in the region and Shining Waters staff, includes a presentation by Erik Mathiesen, the Chief Financial Officer for The United Church of Canada.19.03.20
Connect with the Moderator
Online Worship with Moderator Richard Bott Beginning March 22, 2020, Moderator Richard Bott will be offering an online worship service each Sunday for the duration of the COVID-19 outbreak. This will be a video-recorded service you can find a link to the service to download as well as the order of service and sermon on the the UCC website or Facebook page. The prayers, hymns, and reflections from the Moderator's online worship will also be available in audio and text form.  If you would like to participate in the live version of this worship service, please join on Zoom, Tuesdays at 7:00 p.m, EDT.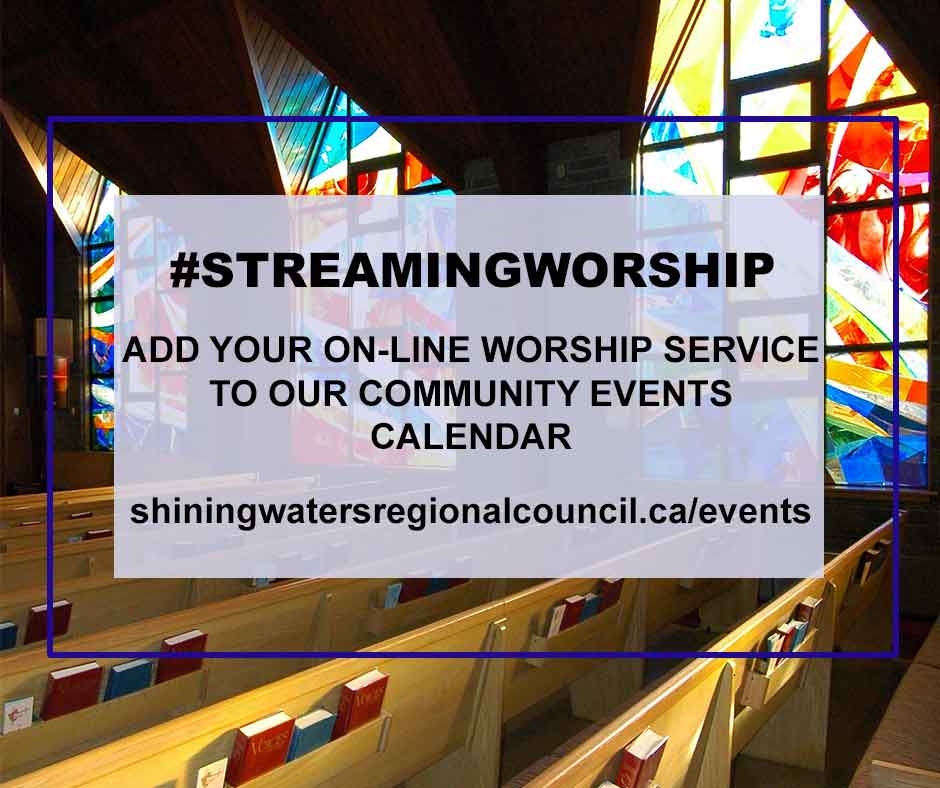 Worship Events Online
In Shining Waters Regional Council
and beyond….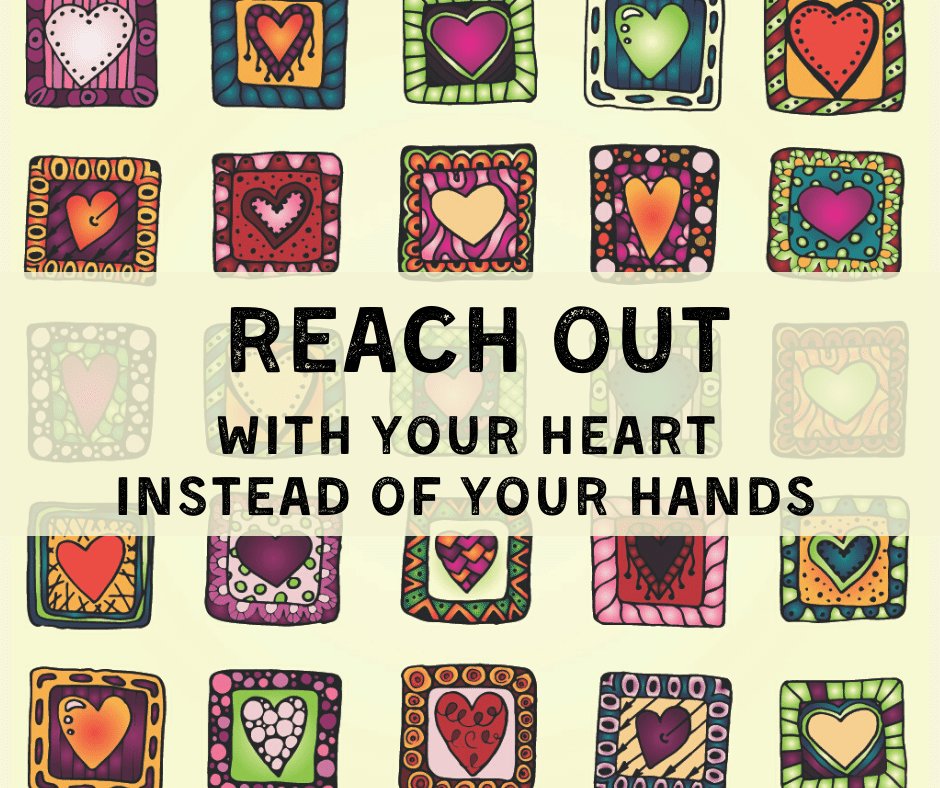 Updates to our website, links to online webinars offered by United in Learning and a quick reference on SWRC staff support related to the pandemic situation.
Add Your On-line Worship Event to our Calendar
Some of our congregations regularly live stream their worship services — here's an opportunity to visit other churches in their on-line home.  Please post your church's live-stream worship service in our Community Event Calendar and select the category "StreamingWorship".  Use this Add an Event Form to list your worship service. Each month this newsletter is distributed to all communities of faith in the region.  The list of services that are posted will be available here.  You can indicate if your service is a recurring event and you only need to fill in the form one time. 
Add Your Community of Faith Emergency Contact 
The region will continue to communicate to Communities of Faith through our traditional contacts, generally an administrative e-mail with each community of faith.  If you have an additional contact for our list, for example a community of faith Emergency Response team leader, please use the following form to add them to our mailing list.