Regional Labyrinth
Description 
The regional canvas labyrinth is available to borrow. It is stored at the Shining Waters regional office in Toronto, 963 Pharmacy Avenue. Our canvas labyrinth is 40 x 40 feet when laid out on the floor and is intended for indoor use only. It is stored in 3 separate pieces, each in a canvas bag that is quite heavy.\
Guidelines for Use
Please keep the labyrinth as clean as possible.
Sweep the floor before use and ensure that is is clean and dry before unfolding the labyrinth.
Place the entrance in the spot where people can access it easily.
Before and while you are unfolding the labyrinth, pay close attention as to how it is originally folded. You will need to put it away in the same manner in which it came to you. Please try to avoid as many wrinkles as possible when folding it up.
Please walk the labyrinth in bare or sock feet, unless you need your shoes for accessibility or safety reasons. The community of faith may consider providing booties to cover shoes if needed.
Only battery operated candles are permissible on the labyrinth.
Sweep the labyrinth with a clean, dry broom before folding and returning to the bags.
How to borrow it
Request to borrow the labyrinth by contacting Donna Rutz to check dates for availability and to arrange when it can be picked up and returned to the regional office. 
Email Donna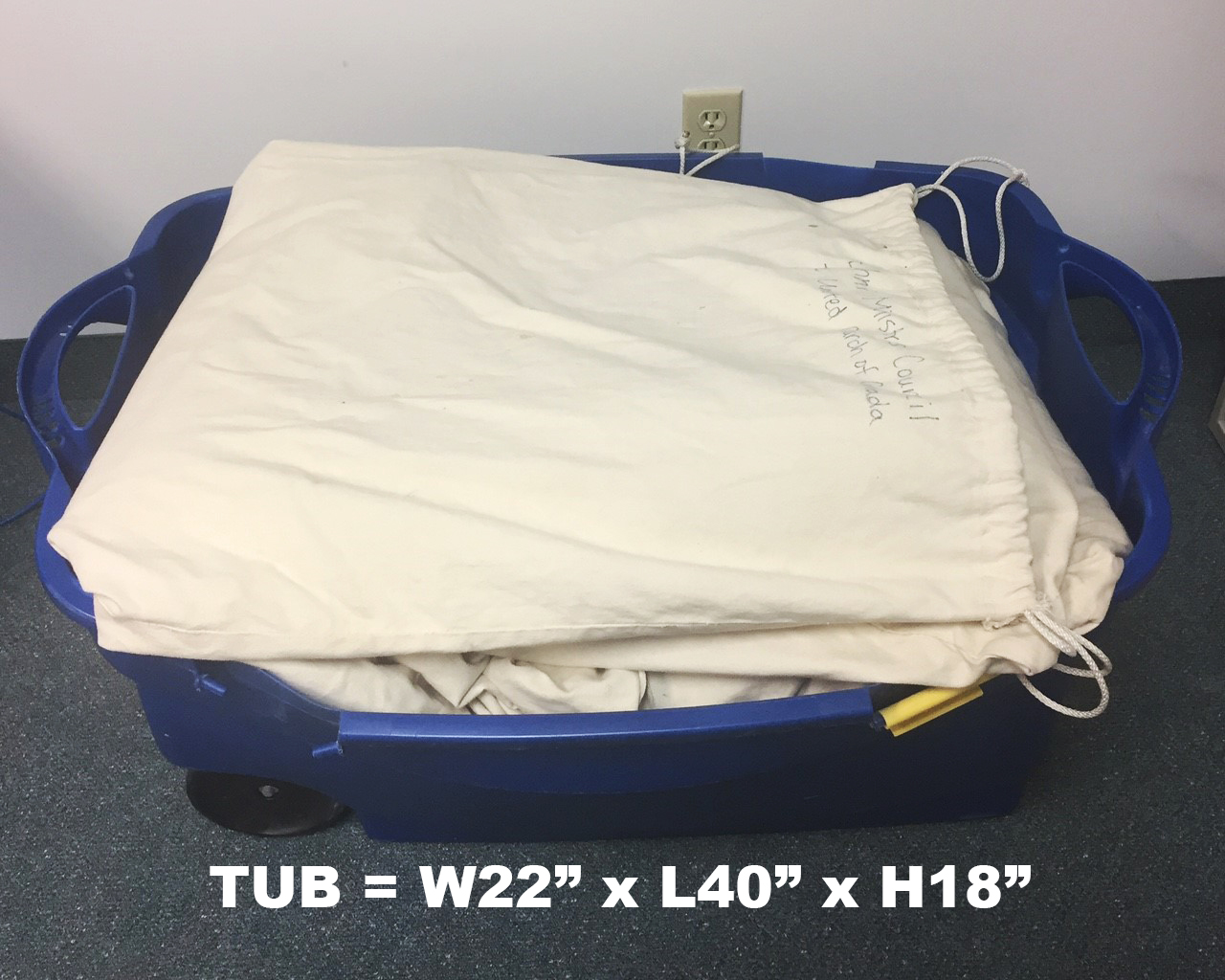 Labyrinth Links
Here are some helpful links for more information about labyrinths.
Ontario Labyrinth Community Directory – An alphabetized listing of labyrinth locations in Ontario.
Labyrinth Locator – A world-wide labyrinth locator.
Paxworks – Offers portable labyrinths and various supplies and services for purchase.