Celebration of Ministries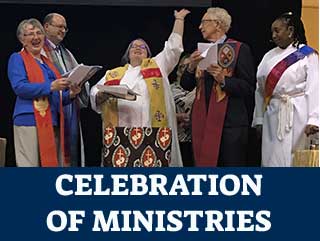 Save the date for our Celebration of Ministries service which will be held online on Sunday, May 30, 2020 beginning at 3 p.m. We will be live streaming the service on our YouTube channel.
Our guest preacher will be Rev. Michael Blair, Executive Secretary of The United Church of Canada. More information on our celebrants and service details to follow as it becomes available. 
We hope you can join us!